Google Talk, also know as Gtalk, Gchat, Gmail Messenger, is a free communicating application. Since your iPad has a front camera, , why not get a Gtalk with your friends on your iPad?! Although you can have a video chat with your friends using Facetime, but what if your friends haven't Macs, or iOS devices (like new iPad, iPad 3, iPhone 5), or they haven't got Facetime installed? Therefore, Google chat on iPad may be more helpful because most people have a Gmail account. No Gmail account. Register one and you're ready to make Google chat on iPad without any hassle. The only thing you need do is to install a good Google chat application. Here are some:
1. Google Voice
iTunes link: http://itunes.apple.com/us/app/google-voice/id318698524?mt=8
Google Voice is a free Google chat app for iPad from Google Mobile. It enables you to make cellular calls and send and receive free text messages with your Google Voice number. However, it is only available in US now.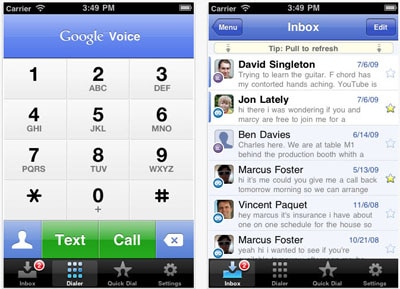 2.VTok
iTunes link: http://itunes.apple.com/us/app/vtok-google-video-chat/id421102042?mt=8#
VTok, as a free app from Apple App Store, allows you to log into your Google accounts to chat via 3G or Wi-Fi. VTok is also able to have Google chat using either the front or rear camera of your new iPad. Furthermore, it even supports speaker or earpiece. This Google video chat app is loved by millions of iPad users.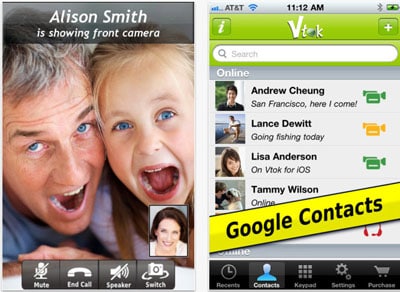 3. Fring
iTunes link: http://itunes.apple.com/us/app/fring-video-calls-im/id290948830?mt=8#
This Google chat app not only enables you to make Google chat on iPad, but also make group calls to up to four friends at the same time. Similar to VTok and Fring, it is also a free iPad video chat application. Besides, Fring can also receive Google chats from others even it runs in the background.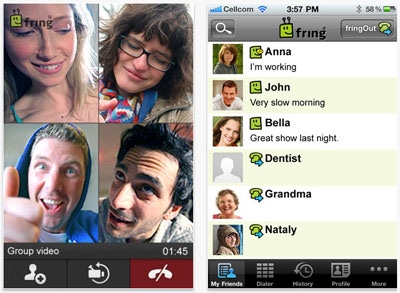 4. DIY Google Chat on iPad
You don't need any app to do this, and you just need the following things:
Needless to say, you need to have a Google Account.
GV Connect. This is Google's strategy for the iPad, requiring to be opened via Safari only. Google Voice Client may have been the official iOS-native place, but GV Connect is actually a better choise for iPad users. The former is perfect for iPhone, but the latter is more suitable for iPad.
You also need Talkatone for the Google chat on iPad. It's a ads-sponsored Google chat app for app. As it is an iPhone app, you still can use it using the iPad-friendly GV Connect interface.
after getting these things read, do the following steps:
Configure Talktone and GV connect with your Google Voice account.
Launch GV Connect, go to Settings, and enable the call using Talkatone under the Start Calls from setting to Google Talk. Next, tap on the tel handset icon to make a Google chat with anyone you like.
Set the Call Forwarding to Google Talk under settings of GV Connect.
Done. You can now successfully make Google chat on iPad whenever you want.