Love the guitar and wanna learn to play? Here are the top 6 guitar apps available in the iPad App store to learn or practice.
1. Guitar iPad app: Learn Guitar
This guitar app for iPad is helpful for beginners to learn basics about the instrument. It costs you $ 0.99 and provides you a series of 27 video lessons. But this app doesn't provide you practice flash to play guitar in virtual way on your new iPad, it only offers you video lessons by Jen Trani, the most popular guitar teacher on YouTube.com.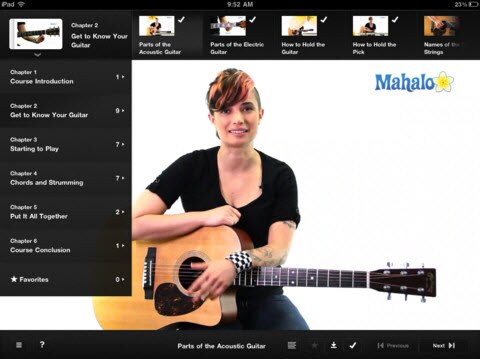 2. Guitar iPad app: Gibson Learn & Master Guitar
Gibson Learn & Master Guitar is known as a guitar app for iPad which produces classic models in fretted instrument of every major style (acoustic and electric guitars included). In cooperation with the most comprehensive guitar instruction series on the market, Legacy Learning Systems to provide guitar courses on the iOS device. You can play guitar in various tunes like Low C, Drop D, Open G, Eb and more. And there is a standard mode tuner provided for you to tune each string to a sample tone so you can set the tone of the song you will play even though you are new to guitar.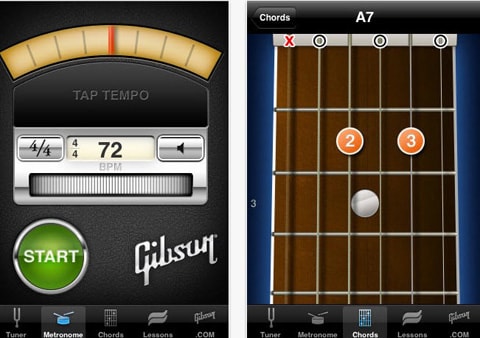 3. Guitar iPad app: Guitar 101 - Learn to Play the Guitar
Guitar 101 is a free app for iOS users and also is helpful for beginners. But internet connection is required.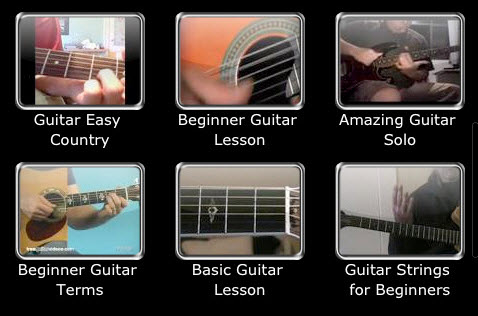 4. Guitar iPad app: GarageBand
Apple itself offers a musical app named GarageBand charged $4.99. It has both Mac version and iOS version. As an iPad user, you can download the iPad guitar app via App Store. (Actually, this app provides several virtual instruments including Guitar.) For Guitar learning on your iOS device, you can reproduce the sound of classic foot pedals with five new stompbox effects.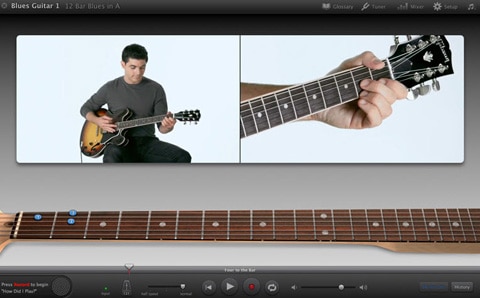 5. Guitar iPad app: Smart guitar
Free Guitar app for iPad again. As the iPad guitar app introduced above, Smart guitar provides chords practices in virtual way on the device.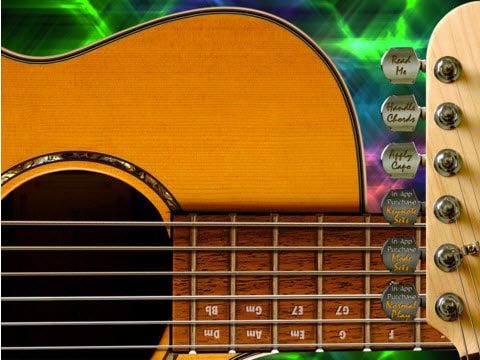 6. Guitar iPad app: Instant Guitar Solo Lite
This one is marked by many guitar fans. It's hard for beginners to control the time between every note, and this iPad guitar app is great in this aspect: it automatically keeps time for you, especially for riffs, so you can keep your song in rhythm.