Can't afford a piano but still want to learn how to play? Or just want practice piano on your new iPad when you're on a road trip? Here's how.
1. Piano app for iPad: Play Piano in a Flash
This piano app for iPad is a free iOS application enabling you to learn how to play the piano. It provides some video presentations including all the basics you need for learning piano. However, the iPad piano app is as large as 735 MB which might bother you. That's because there's about 2 hours of video contained in the Play Piano in a Flash. Yet, this is necessary if you want to practice piano offline. And there is a Scott's presentation for one hour which includes all the piano basis for you to practice.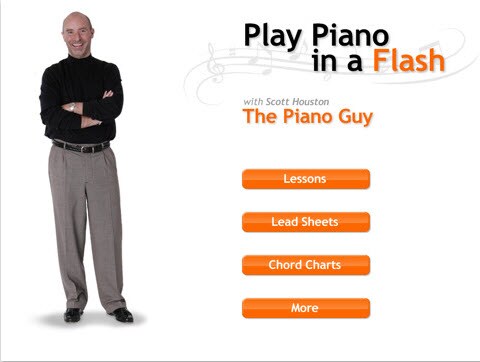 2. Piano app for iPad: Virtuoso Piano Free 2 HD
Aha, this must be the longest iPad app for leaning piano. It has unprecedented sound quality and is useful for beginners to learn the basis of piano. There are six octaves of sampled concert grand piano and allows you to build your music library. And it's good for playing piano with only one hand because up to 5 fingers can play.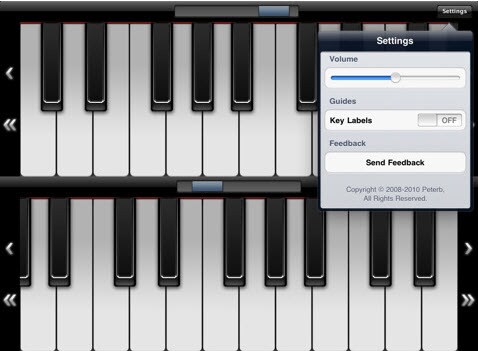 3. Piano app fro iPad: Player Piano
Well, this is a really fun iPad app for practicing piano. You can just listen to a song via the Player Piano or play along the piano music. Furthermore, you can cooperate with the app itself to play the piano. For example, you can play the top row while the player piano will play the bottom row on the screen keyboard, vice versa. Of course you can practice piano by playing both rows by yourself. And if you are tired or new to the song, you can even play some part of the song and let the piano app for iPad to play the rest. It's amazing, isn't it? For inexperienced users, the Player Piano will display the notes of the song by falling in smooth animation to the tempo of the song. So you can follow the notes and press the key highlighted. There are over 200 full length piano songs in all sorts provided for you to practice.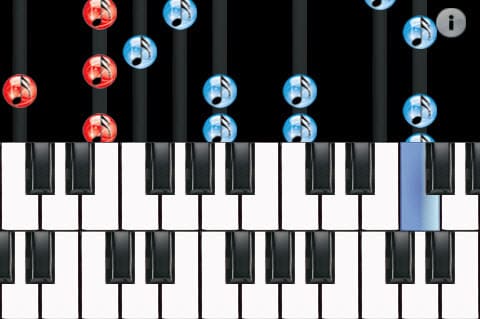 4. Piano app fro iPad: Magic Piano HD
Magic Piano HD is a charged iPad app for leaning piano. There are over 5 million songs provided in the Magic Piano HD library, well, you must have noticed that this is required Internet connection. You can play duets with other players who also use the app all around the world. After the Duet mode selected, the piano app for iPad will pair you with another player automatically. And Songbook mode is for you to play your favorite songs.