As an iPad user, you must find that it's sometimes trouble to use Google services on iOS devices. Here the article shows you how to sync Google contacts with iPad step by step:
1. Go to Settings
2. Tap on Mail, Contacts, Calendars.
3. Choose Add Account…
4. Choose Microsoft Exchange.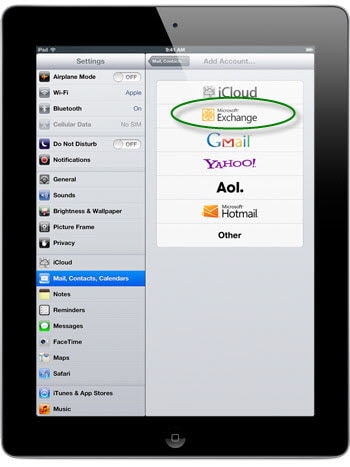 5. Enter your account information. (The domain name is optional)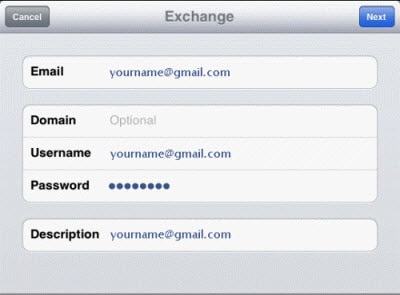 6. Type up your Google email address as the Username.
7. Enter the Password.
8. Tap Next at the top right of the login box.
9. Enter m.google.com as the Server
10. Tap Next again.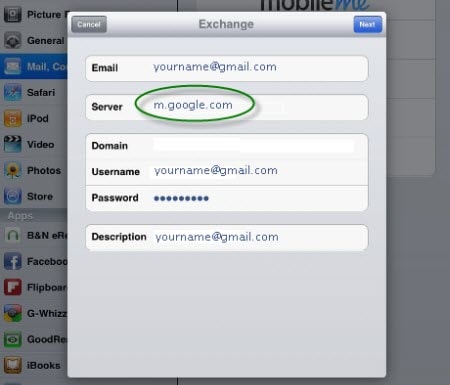 11. Now you can sync Google mail, contacts or calendars on your new iPad by turning them on or off.
12. Tap Save.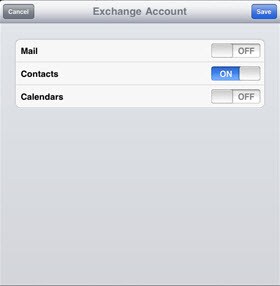 13. Press Sync twice when/if warned about data loss.
14. Then select the option your would like with the Existing Local Contacts.
15. Then press Save at the top.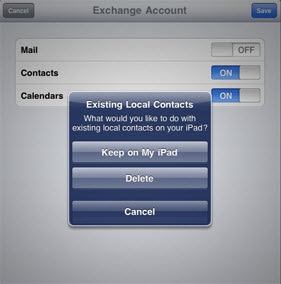 After your synced the Google Gmail, contacts or calendars on your iPad, you now need to go back to Settings and reset the settings you just changed.
Tip: If you have multiple calendars, gmail, Google contacts needed to be synced to your new iPad, you can open m.google.com/sync on Safari -> Tap on Device and select the target Calendars -> Save.