Contents
1. How to Compress a Video

2. Top Video Compressor
Video compression means to reduce the amount of data on a video. It's normally done by decreasing and removing redunt data from the video. People needs video compression because video files take up a lot of storage space in the hard drive, and large files are burdensome and very heavy to transfer. You want to compress video files so as to release free space, compress video for YouTube, transfer to your device or email to others.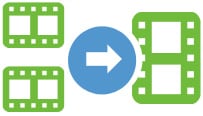 Part 1: Compress Large Video Files with iSkysoft Video Editor
iSkysoft Video Editor for Mac, which is very suitable to compress video files to play on portable devices because the optimized presets are built-in the program. If you are using Windows, just compress video on Windows with Video Editor for Windows.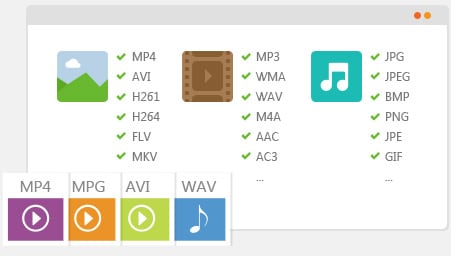 iSkysoft Video Editor for Mac/Windows
Support compression of most video formats, including MP4, MOV, MKV, MTS/M2TS and many others
Flexible compression settings for you to set container, codec, resolution and bit rate with ease
You're able to personalize your video before compression
The program performs video compression much faster than other software.
people have downloaded it
==> Why choose iSkysoft Video Editor
Guide to Compress Videos with iSkysoft Video Editor on Mac or Windows
Download, install and run iSkysoft Video Editor for Mac/Windows, and then operate according to the following steps.
1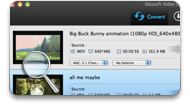 Add video files you need to compress

2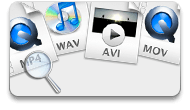 Set options to make a video file smaller

3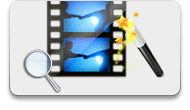 Start video compression
Note:
To compress video files with a video compressor, there are 5 options that you can personalize to reduce the size of your video.
Option 1: Simply select a proper output format to reduce the video size such as MP4, FLV, 3GP etc, because they are usually smaller than other files due to high compression rate. You can preview the video size on the main window before conversion. But make sure your recipient can play the video in the selected output format.
Option 2-5: You can set the Codec, Resolution, Frame Rate and Bit Rate to make your file smaller. The settings depend on the size and the quality of the video you want to compress too. Please keep reading to lean basic knowledgements about video compression settings.
To do so, after drag and drop the video into the window of program, click "File" on the top left corner, choose "Encode Settings" to open a dialog to set the parameters.
Be patient in compressing your video files, because large size and high quality video files can take minutes or even hours to be compressed.
Part 2 Suggestions for Common Video Compression Settings
Normal Compression:
Normal compression reduces the file size and keeps the video quality as much as possible. There are different ways on how to make video files smaller, and the popular ways include re-encoding with an effective video transcoder and using a file compressor.
Loseless Compression:
The goal of loseless compression is to contain all quality of the original video. However, this is not so useful because it barely decrease the amount of data on a video. And most people want to do a video compression with the goal of reducing the video size.
There is no compression setting that is suitable for all users. The requirement differs from desired output dimensions, computer performance, specific compression artifacts and many other aspects. Here're some suggestions that might help you to make the best video compression settings for you.
1. You're highly recommended to compress your video as H.264 in MOV or MP4 format, because they are usually smaller than other files due to high compression rate.
2. The compressed file size totally depends on the compress bit rate. Normally, the smaller video you want, the lower bit rate. The bit rate also controls the image quality. Please mind that the image will totally be destroyed if the bit rate is too low.
3. Besides,the codec also influences the compression. Mostly you can select H.264 here.
4. In most situations, a ratio of 640 * 480 is sufficient. But it also depends on your need.
5. The frame rate, frame size, or codec of the source image doesn't matter so much on video compression.
Knowing the video format, ratio and bit rate that influences the size of compressed video, it'll be much easier for you to select the best video compression settings.
Recommended Video Compression Settings for Youtube & Vimeo
| | Video compression settings for Youtube | Video compression settings for Vimeo |
| --- | --- | --- |
| Container | MP4 | MP4 |
| Codec | H.264 | H.264 |
| Frame rate | The same as the original video | 24, 25, or 30 FPS |
| Bit rate | 1000 kbps (360p), 2500 kbps (480p), 5000kbps (720p), 8000kbps (1080p), 10Mbps (1440p), 35-35kbps (2160p) | 2,000 – 5,000 kbit/s (SD) / 5,000 – 10,000 kbit/s (720p HD) / 10,000 – 20,000 kbit/s (1080p HD) |
| Resolutions | 426x240 (240p), 640x360 (360p), 854x480 (480p), 1280x720 (720p), 1920x1080 (1080p), 2560x1440 (1440p), 3840x2160 (2160P) | 640 pixels wide (SD) or 1280 pixels wide (HD) |
Part 3: Compress Video with Finder for Free (OS X 10.7 or above)
There's an easy and free way to compress large videos to small size, on condition that your video is .MOV format and your Mac runs OS X 10.7 or above.
1. Navigate MOV video in Finder.
2. Right-click the video and select "Encode Selected Movie File" in the following menu.
3. Select the resolution that you want to encode the video to. Normally sellecting lower resolution than the original video can resuce the file size.
As a free and easy solution, it only changes the resolution of your MOV video. If you want to make the video smaller, you'll need the help from iSkysoft Video Editor or iMovie and Final Cut Pro.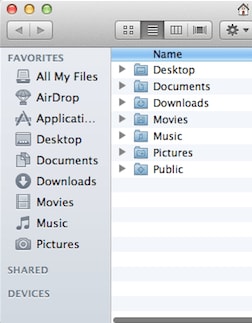 Why Choose iSkysoft Video Editor for Mac/Windows
There're many aspects that you need to consider when choosing the video compression tool that satisfies you most, such as the price, the compression quality and speed, ease of use, etc. The following table tells you why iSkysoft Video Editor is the best one that you should get to compress videos on Mac.
| | |
| --- | --- |
| Supported Formats | iSkysoft Video Editor is able to compress HD videos (mts, m2ts, h.264), standard formats (mp4, mov, avi, mkv, flv, etc) and audio formats (MP3, AIFF, M4A). |
| Compressing Speed | This software compresses videos in an extremely fast speed, while most tools in the market doesn't . |
| Ease of Use | The compression settings is easy and flexible, which meets your most daily use. You can compress your video within 3 easy steps. |
| Price | iMovie, Quick Time Pro and Final Cut Pro are comprehensive and professional video tools. But they're expensive if you only look for a powerful and easy to use video compression tool. iSkysoft Video Editor is much cheaper than them. |
| Additional Features | The additional video editor helps you to personalize videos as your wish |
| Customer Support | iSkysoft offers you 24-hour support that solves any minor problem that you might ecounter |