Millions of individuals share digital videos by way of uploading on a daily basis. One digital video format that is commonly used is MP4, which is the shortened version of MPEG-4. However, the MPEG-4 format was developed with the purpose of providing DVD quality pictures so it would be sometime too large to upload online or send to others by email. So is there any way to compress MP4 video to smaller size? The answer is yes, and the tutorial below will show you how to make MP4 video smaller.
Part 1: How can you compress MP4 files on Mac
You need a video converter to do the job. Here I highly recommend iSkysoft Video Converter for Mac, which will compress MP4 videos to files with smaller size. All popular file formats are supported, though FLV is preferred for its balence between good quality and small file size. See the detailed guide below to compress MP4 in a few clicks. 2 options are provided.
Option 1: Compress MP4 with lower settings
This Mac MP4 compressor allows you to make changes to regular video settings like resolution, frame rate, bit rate, sample rate, and so on. By decreasing these values, you can make your MP4 files smaller than the original size. Follow steps to compress MP4 video without changing the format.
1. Import your MP4 files by going through File > Load Media Files.
2. Choose MP4 from Video category in the format tray. You'll see the estimated size in the primary window.
3. Mouse over the MP4 format icon and click the Gear button when it appears.
4. In the resulting window, lower the value of resolution (important), bit rate and/or frame rate.
5. Check the estimated size and if you're satisfied with it, click the Convert button to compress MP4 video to a smaller size.
Note that this MP4 compressor Mac supports batch conversions so you are able to compress several files at one time. You can select multiple MP4 files by holding the command key, and then drag and drop them to the primary window.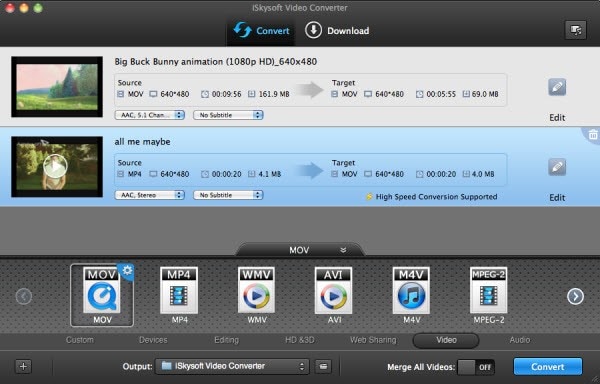 Option 2: Compress MP4 files to MOV/FLV
Another way to compress MP4 files to select another output format from the formats list to reduce the video size. For example, you can convert MP4 to FLV because FLV files are usually much smaller than MP4 files due to high compression rate. If you or the file recipent doesn't have an FLV player, you can also choose MOV as the output format. In such case, you might need to lower the video settings as described below.
1. Add your MP4 files by going to File > Load Media Files, or simply by dragging and dropping.
2. Choose FLV or MOV from Video category in the format tray.
3. Go to File > Encode Settings.
4. In the open up window, change to a lower value for options like resolution (important), bit rate and/or frame rate.
5. Click the Convert button to start compressing MP4 video to FLV or MOV video with smaller size.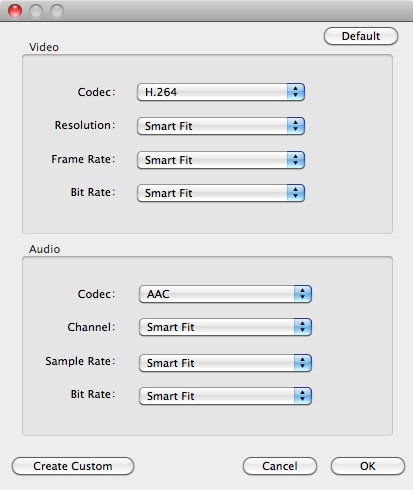 When the MP4 video compression is finished, you'll receive a prompt message and the output folder will open. Just play it with your player to check the video quality, upload to website without exceeding the size limit, or send via email without any hassle.
Part 2: How to make large video files smaller in Windows
If you want to compress MP4 in Windows computer, download the Windows version of iSkysoft Video Converter Ultimate. The operations are the same as above. The only difference is that the "Settings" button is on the lower right of the software interface.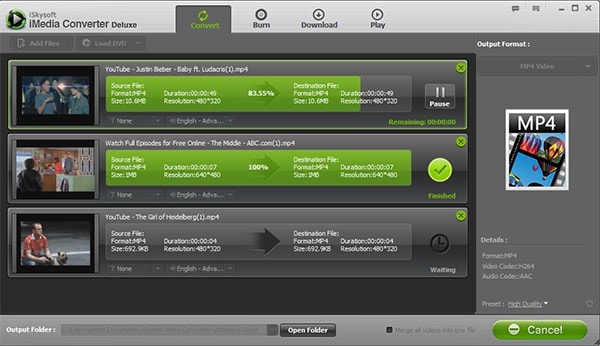 iSkysoft Video Converter Ultimate is not only a MP4 compressor for Windows, but also can help you convert video, burn videos and movies to DVD disc, download online video and record screen to video with ease. It's the all-in-one video software you only need.
See the video tutorial below: