MPEG-1 is a standard for lossy compression of video and audio. It is designed to compress VHS-quality raw digital video and CD audio down to 1.5 Mbit/s without excessive quality loss, making video CDs, digital cable/satellite TV and digital audio broadcasting (DAB) possible. If you've some MPEG-1 files stored on your hard drive and would like to convert to other formats, or would like to create MPEG-1 videos with your DVD movies or video files, you can use iMedia Converter Deluxe for Mac for these tasks and it takes all the hassle out of converting.
Convert MPEG-1 Files for Any Device on OS X
To convert MPEG-1 files for iPhone, iPod, Apple TV, you can use the export to Apple device command in the QuickTime Pro($30) or QuickTime X (Free) to create a video that will play on those devices. But QT pro doesn't support all file types, doesn't have a batch-encoding feature, and won't let you change its settings.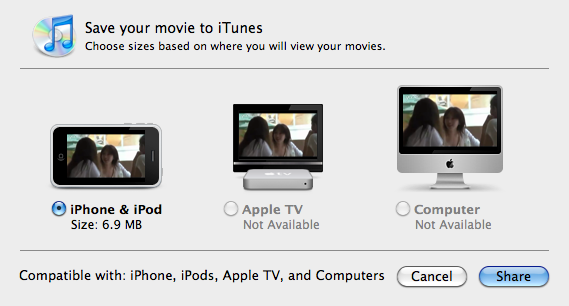 In order to save you time and trouble, iMedia Converter Deluxe for Mac will be a better choice, which includes presets for the iPad, Apple TV, iPhone, specific iPod models and some popular mobile phones. It supports batch conversion and works several times faster than QuickTime Pro, and works with many other video formats that QuickTime Pro does not support natively. Read more about the step by step guide.
Convert DVD movies and Videos to MPEG-1 Files on Mac
Hey, what I want is to create MPEG-1 files! You need to convert your vast collection of DVDs, home movies, and other video files to MPEG-1 file that you can upload to your devices or fine-tune in specific video editor. For the task, check below for detailed guide.
MPEG-1 Converter for Mac Step by Step Guide
iMedia Converter Deluxe for Mac, which is a all-in-one MPEG-1 video converter Mac that supports conversion between MPEG-1 and other video formats. It works with all forms of MPEG videos, DVD movies, and pretty much any video and audio formats. Batch conversion feature allows you to convert several MPEG-1 files in one go.
1
Load videos to the program
Launch the Mac MPEG-1 Converter, drag and drop your source videos or DVD movies to the program.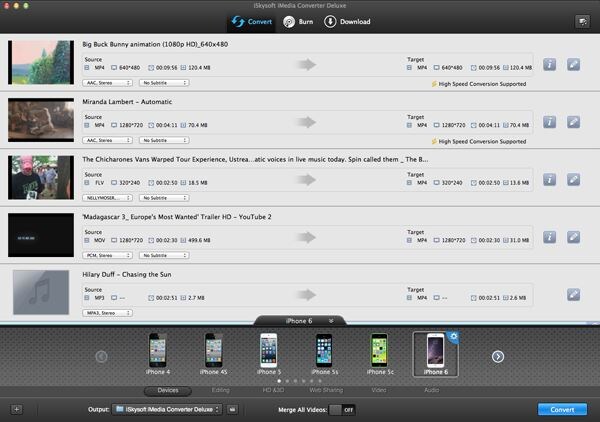 2
Select an output format
Select MPEG-1 and the output file will be wrapped in MPG container. Or select any format you need from the output format list.
Note: You can choose according to the name of your devices like iPad, iPod, iPhone 4 and more, and this smart Mac MPEG-1 video converter will convert to a format and size suited to the selected target device.
3
Start MPEG-1 conversion on Mountain Lion
Hit "Convert" let this smart MPEG-1 iMedia Converter Deluxe for Mac to do the rest for you! When the conversion is done, you can enjoy your output files in the living room, on the fly, or in the gym. You can also import the output videos to video editor to create your own masterpiece. This Mac MPEG-1 video converter is specifically designed for Mac OS users, including Mac OS X 10.6 Snow Leopard, Mac OS X 10.7 Lion and 10.8 Mountain Lion on iMac, Mac Pro, MacBook, MacBook Pro, MacBook Air, etc.
Tip: If you only need convert video file formats like YouTube files, QuickTime, AVI, MP4 etc. to MPEG-1 or are about to convert DVDs to MPEG-1. you can read these step by step guides for the conversion: convert MP4 to MPEG-1 Mac, and convert AVI to MPEG-1 Mac.