Part 1: What is MPEG?
Moving Pictures Experts Group/Motion Pictures Experts Group (MPEG) is a popular format or playable standard format that be supported by many devices. MPEG is often used for creating movies that are distributed over the internet. MPEG movies are saved with .mpg or .mpeg extension. The very unique compression technology of MPEG brings its advantage of small size. When comparing with other audio and video formats, it has much smaller size but high quality.
MPEG files can be played on many popular media players, like Windows Media Player, Apple QuickTime Player and other movie players. It also can be supported by programs such as Windows, Mac OS X, Symbian OS, Android and more.
If you have an .mpeg or .mpg extension file, you usually have either MPEG-2 or MPEG-1 video. MPEG-2 is used for DVD discs and Super VideoCD(SVCD), while MPEG-1 is for VideoCD discs(VCD).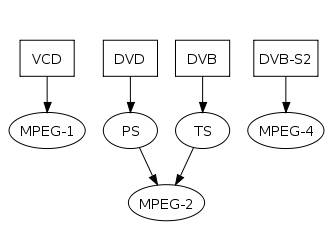 Part 2: How to play MPEG files on Mac?
It could be very simple for you to play MPEG videos by using VLC player from Video Lan and QuickTime Player.
Part 3: How to convert MPEG to MP4, AVI, MPEG, etc. on Mac?
If you want to convert MPEG to AVI, MP4, FLV, etc. on Mac, you need MPEG Video Converter for Mac to help you.
1
Install and Run MPEG Video Converter for Mac
You can download it for free:
To install it, simply mount the .dmg archive by double-clicking it, and copy the application to your applications folder (or wherever you want it ).
2
Load Videos
Drag and drop the MPEG files to the MPEG Converter Mac program.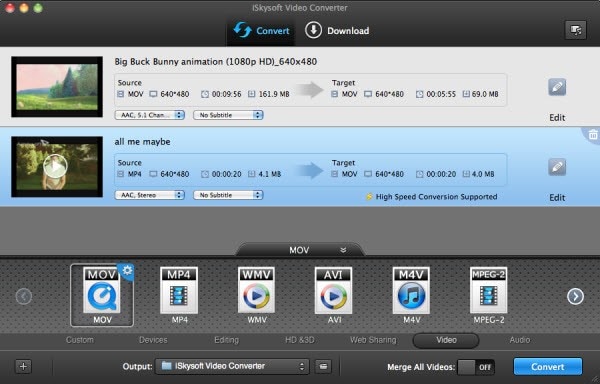 3
Convert MPEG to MP4, FLV, AVI, etc. on Mac OS X
After you added MPEG files, you can select an output format (MP4, MPEG, FLV, AVI, etc.) for each video file and specify a directory on your computer to save the output files.
You can also extract audio from MPEG to MP3 on Mac with this Mac Video Converter.
You can know more here: How to edit, crop, trim video files and capture pictures on Mac OS X?
Note: You can also use this MPEG Video Converter to convert all videos such as MP4, MOV, AVI, WMV, M2TS/MTS to MPEG on Mac (Snow Leopard, Lion included).