YouTube hosts the largest library of video and music video in the world. Want to download and transfer YouTube to MP3 player so that you can enjoy on the go? It's easy to obtain limitless length of MP3 music tracks and music video with minimum period of time possible. What you need is only a decent YouTube to MP3 converter like iSkysoft iTube Studio. In true sense, it's a YouTube tool that even your grandma can use. It will provide a download button for every YouTube video in your browser so you can download and transfer YouTube to MP3 in a single click. MP3, iPod, Zune, Zen Player, and more devices are fully supported. Now enjoy the technology to simplify your life.
How to Transfer YouTube to MP3 Player in One Click
iSkysoft YouTube to MP3 Downloader makes it never easier to transfer YouTube to MP3 and the on your media player device. Here I'll show you how to use "Download then Convert" mode in iTube Studio to rip MP3 from YouTube in a snap.(For Windows PC users, please download the iTube Studio for Windows.)
1
Launch iSkysoft YouTube to MP3 Downloader
First, download and install this YouTube to MP3 converter. A download button will be integrated into your browser (Safari, Chrome and Firefox are all supported). Thus, you can visit YouTube video as normal and download YouTube, and then converting to MP3 format before transferring to your MP3 device. It can be even easier by using "Download then Convert" mode. See how to activate "Download then Convert" mode to transfer YouTube to MP3 in a single click.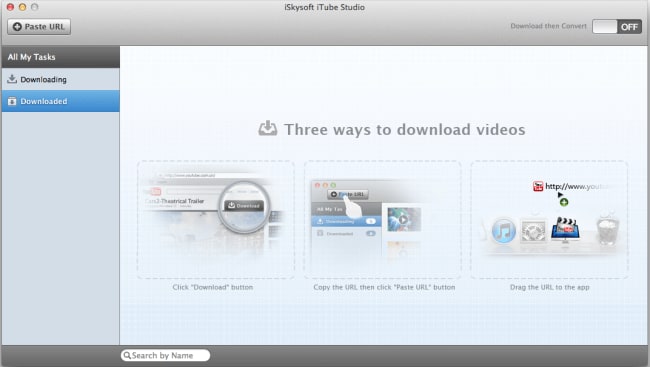 2
Switch on "Download then Convert" Mode
By using the "Download then Convert" mode, you can download all YouTube to MP3 without repeat settings. To do so, click the button at the top right corner, a format choosing window will appear, in which choose MP3 from Common Audio. Click OK to complete. The button will become blue when it's turned on.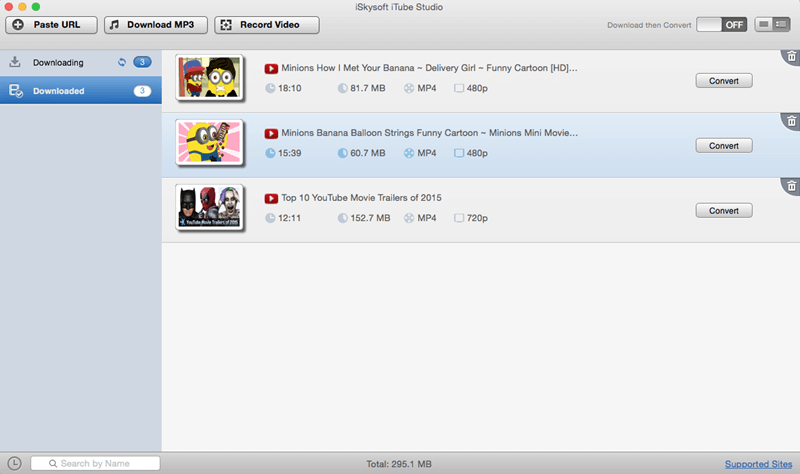 3
One Click to Transfer YouTube to MP3 Format
From then on, all your desired YouTube video will be converted to MP3 in the preset folder. To locate it, just right click it and choose Locate Converted File.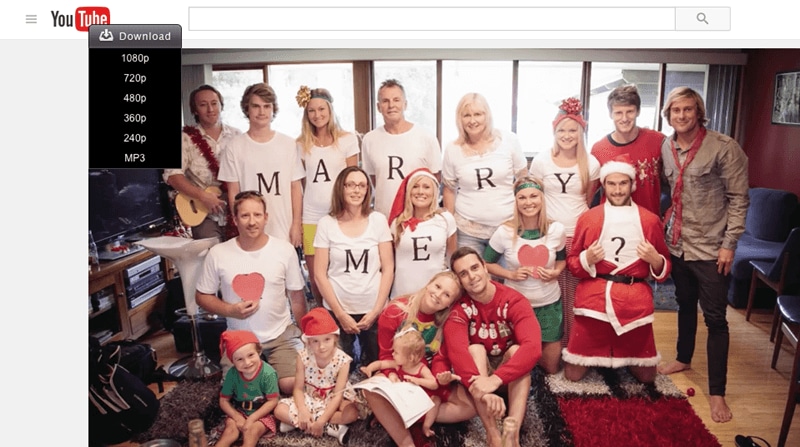 Alternative, you can copy YouTube video URL and click the Paste URL button to start downloading YouTube video.
4
Transfer YouTube MP3 File to Your Device
If you've selected iPod as the output format and checked the option "Export to iTunes" in the format choosing window, the MP3 file will be imported iTunes library automatically. For other MP3 player devices, you can first locate the converted file in Finder, and then copy and paste to the connected MP3 device.
MP3 Format and its Most Popular Players
Being a very popular audio file, almost all media players will recognize MP3 files. However, some software prove to be better than the others and are worth a user's hard-earned bucks. While there are many free MP3 players out there, the best paid for ones are as follows:
1. Winamp Nullsoft's Winamp is one of the very first MP3 players released. There is a free and paid version of this software, with the paid one priced at around $20. Winamp is very easy to use. Users can burn or rip CD's with it, even play video files in the process.
2. Media Monkey Although not a cheap MP3 player, this one boasts of a couple more features than the Winamp. Media Monkey can play Album Art and related video clips while playing the song. There's a Dj or Party Mode in the playback selection too. The player can also be put to sleep so users can always go back to the last file played.
3. RealPlayer SP Of all MP3 player software available, only RealPlayer SP comes with premium help and support feature. This software is fairly easy to use as well, although it may not have all the features that both Winamp and Media Monkey have. But still, it is quite worthy of its price.