No iDVD? Download iDVD or iDVD Alternative for Mountain Lion
May 9, 2013 9:44 PM / Posted by Brian Fisher to DVD Solution
Follow @BrianRainFisher
Many Mountain Lion may have found that when they click "Share to iDVD" in iMovie. Nothing happen. Why? That's because iDVD doesn't come with new Mac computers any more since Mac OS X 10.8 (Mountain Lion). I know it's strange. The principle is that if you don't have iDVD for Mountain Lion, you should not put that item in the menu, right? But that's Apple. You have to find other solutions to put video to a DVD disc, or choose other way to save movies, such as uploading to YouTube and saving to a USB stick. From Apple's point of view, DVD is becoming less and less popular than downloading from iCloud, YouTube, Facebook, etc.
This article will share two ways to put your movies to DVD: find an iDVD for Mountain Lion alternative to burn DVDs, or use tricks to download iDVD in Mountain Lion and install.
Download iDVD for Mountain Lion Alternative: DVD Creator for Mac
iSkysoft DVD Creator for Mac is an ideal alternative to iDVD for Mountain Lion. It includes most features of iDVD, in addition to its unique benefits like broad format support, instantly slideshow making, diverse output formats, etc. This is the easiest way to burn a DVD disc from iMovie videos, iPhoto pictures and your favorite music.
It's very easy to use iSkysoft DVD Creator for Mac to make DVD home movies. Take iMovie for example. When you've finished your movie, go to Share > iDVD (or File > Export depending on iMovie's version) to export your movie to MOV or MP4 format, and then follow 3 steps to burn a DVD disc.
Step 1: Drag and drop video/photo files to the application
Step 2: Create a DVD menu from beautiful menu template
Step 3: Make optional settings and burn DVD disc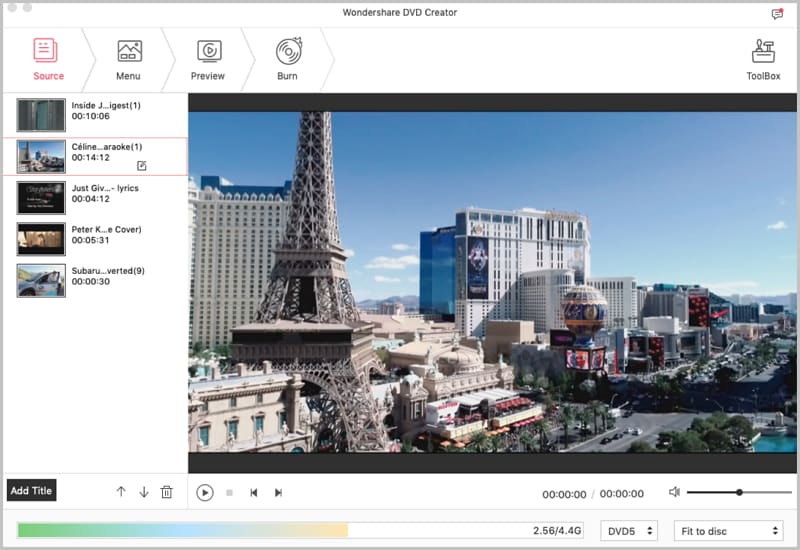 Download and Install iDVD for Mountain Lion (Mac OS X 10.8)
There's no free version of iDVD for download online and Apple stopped to sell it anywhere. You can only get it from iLife'11 box, if you have it or if not buy form somewhere other than Apple, such as Amazon or MegaMacs. Also tell Apple what you think.
When you download iDVD to Mountain Lion, you should know about these before installation. All messages were collected from Apple's Support Community posted by users like you.
Problem 1: 'Authorisation Licence' had expired on 25 March this year (2012).
Solution: Set your Mac's clock to sometime before early March 2012, and install again. When complete, reset the time.
Problem 2: Can't open iPhone.
Solution: iPhoto will be re-installed and there seems to be no way to change it. When you open iPhoto after installing and it will not open, just go to the App Store and reinstall iPhoto to solve the problem.
OK, so far so good. Here is the tips. Once you've installed iDVD from the iLife 11 disc you can update it to the latest (and last) version with the updaters from here (Apple - Support - Downloads) .
Done. Now you can either run iDVD on Mountain Lion via some tricks or get easy iDVD alternativefor Mountain Lion to burn DVDs. Have fun.
Also see the video tutorial about the best alternative to iDVD for Mountain Lion: