PDF is the preferred file format used for documents that we use daily. As a result, it is one of the most wildly used or popular formats around today. The only thing is that this format is different from the Microsoft Office ones, so it is not so easy for you to edit original contents or add text to the PDF files. But, you have nothing to worry about if you want to add text to PDF or even edit original content or insert new images because there are many tools designed with functions to carry out these tasks.
Part 1. How to Add Text to PDF on Mac
Since increasingly more people are looking for ways to edit their PDF files by adding text, copying text, extracting text or more, iSkysoft PDF Editor for Mac was designed to help make these common tasks a lot easier and simpler. With this tool, adding texts in PDF and replacing pictures or images is as easy as 1-2-3 and you don't have to be concerned about losing the original formatting or layout.
1
Free download and open your PDF Editor
To begin, download your PDF editor program for Mac to your computer and open the program.
2
Open your PDF files
The second step is to open PDF file on your Mac. After you have opened the program, load the PDF file that you want to add text to in Mac to the center of the program screen. The PDF file that you want to add text to will automatically open and you can begin.
3
Start adding text to PDF files
After you open your PDF file, select where you want to add the texts. You will need to click on the Tools tab and then click the Add Text button.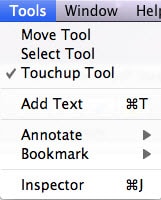 Or directly click Add Text on the top of the toolbar.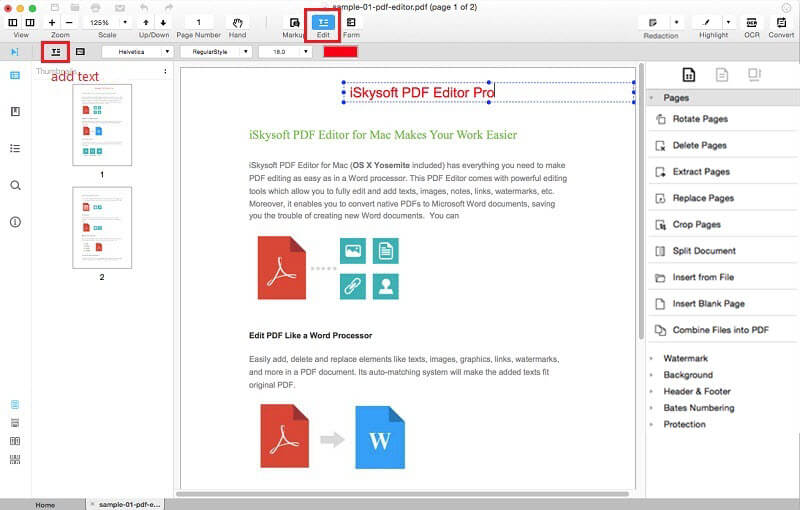 Select the location on your PDF file to add text and click that area. You will notice that when you add text, it is in block format. You can add one word or whole pages located within that block area. After you have added the text you want to your PDF file format, you will need to save your work before closing or all corrections will be lost.
Also see the video tutorial about how to add PDF text Mac:
Part 2. How to Add Text in PDF on Windows
iSkysoft PDF Editor for Windows enables the editing of PDF documents in Windows in a way that is similar to what you do when using MS Word. You can access all the editing tools easily to add text and more. Whether you are an individual, business owner or the head of an educational or government agency, there will be instances when you may have to read, view, annotate, sign, create or do other things with your PDF documents and forms. This PDF Editor comes with many features for you to do all these things and more. It is actually providing a comprehensive PDF solution for any computer system. It also comes with complete security protection to help you add passwords and other features to keep your documents safe.
1
Launch the program and Load your PDF
After installing the PDF Editor to your computer, click to launch the program, load the PDF file that you want to add text.
2
Start Adding Text to PDF
Click "Insert" button on the toolbar to add text to your PDF in Windows. All you have to do is click the blank section on the page where you want to add the text. You are able to add/insert sentences and words in the PDF content.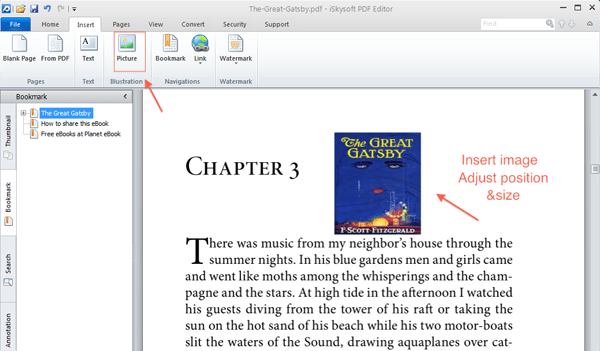 Note that you can modify or make adjustments to the document if necessary. If you want, you could adjust the font color and size after adding texts in PDF.
Overall, the iSkysoft PDF Editor is a good program that will deliver the desired results. It is easy to use and will work great on your Windows PC.
More Tips:
Extract text from PDF: Want to extract some texts from a PDF document? Find out how to do it.
Delete text in PDF: If you want to remove some words you do not need, go to learn more.
Highlight PDF text: This article is aiming to tell you how to highlight texts in PDF files.