Compared to other operating systems, Mac computers have it easy when you need to print PDF on Mac. In fact, it seems as though that the Mac lends itself to PDF files due to the relative ease it is to deal with them. Unlike Windows and Linux users, the Mac does not need Adobe Reader in order to work with them, because support for PDF files is already built in to the OS X operating system. Therefore, there is no need for any outside applications, drivers, or software. Using the "Preview" feature, you can open a PDF file and print it. Also more attractive is the fact that PDF files are accessed and processed much faster on a Mac than on a PC. PC users know all well that creating PDF files can be an arduous task, and a lot of money can be spent on third-party software programs in order to view, edit, and print PDF files. Perhaps a switch to the Mac OSX operating system is the perfect relief for PC users who need to work with PDF files on a regular basis.
Before printing, if you want to make some edition on PDF, you can choose a third party PDF Printer for Mac with PDF editing function, here comes a good Mac PDF Printer - iSkysoft PDF Editor for Mac, which allows you to edit PDF file on Mac with high output quality.
Printing PDF Files on Mac with Easy Steps
The below step-by-step is teaching you how to print PDF file on Mac with editing functions.
1
Launch the program and load your PDFs
After you download iSkysoft PDF Editor for Mac and install to you Mac, then launch it and load your PDF file which to be edited.
2
Edit PDF files
With this PDF Editor program, you can add, delete some pages and adjust font size. Even you can insert some image to your PDF, crop PDF pages and rotate PDF pages, etc. Know more information about editing PDF files on Mac.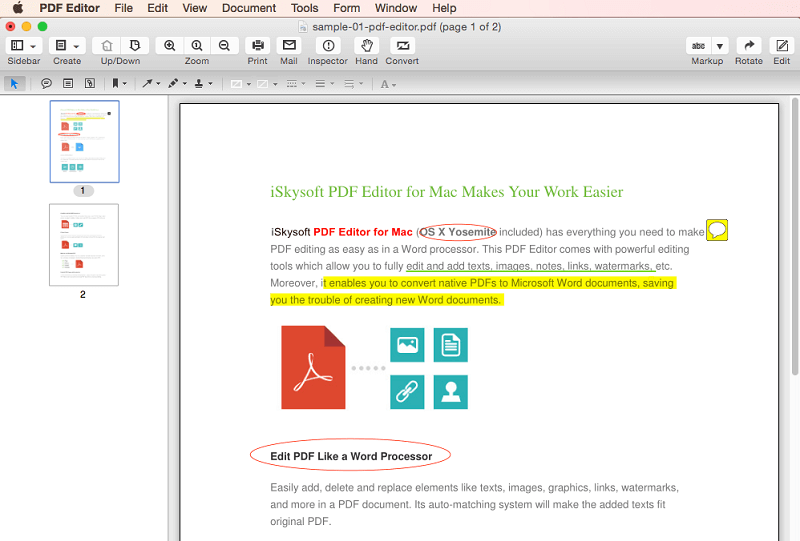 3
Start Printing PDF files on Mac
After all is set, on the top menu bar of iSkysoft PDF Editor for Mac, click "File" > click "Print".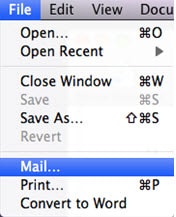 The greatest benefit that the OS X operating system offers is that there is no need to use additional printer drivers or third-party software programs to complete this task. Everything is readily available to you inside the operating system.
Tips: 2 Printing Problems and the Corresponding Solution
1. PDF is protected by a open password and cannot be opened.
You need to insert the open password and then directly click "File"->"Print" to start printing.
2. PDF is protected by a permission password and cannot be edited and printed.
You can convert PDF file to Word document by clicking "File"->"Convert to Word" before printing, then print the Word file.