Gangnam style dance video was first introduced to the world on15th July 2012, It went viral from the day one because of its highly entertaining music video, and got over 8 million views on YouTube in just two weeks. The song was written and performed by Park Jae Sung a Korean pop singer also known as "PSY", now Gangnam style is not just a song and wacky dance style, it became South Korea's biggest cultural export.
Although the lyrics were not so impressive, but the crazy dance moves made it infectious and viral this summer. Gangnam style dance connected itself to everything politics, economics, entertainment, everything, even the gaming industry included it in their games, previous day on 19th October 2012 Ubisoft has announced that the Gangnam style will be included in the upcoming game Just Dance 4 as DLC. Its comical dance moves and quick witted sense of humor made it one of the most downloaded video in such a short period. Why wouldn't it be, the video downloading softwares have made it pretty easy to download videos from internet.
iSkysoft iTube Studio – A Useful Video Download Tool to Download Gangnam Style Dance Video
iSkysoft iTube Studio for Mac is one of the best and professional FLV downloader and converter for the Mac (OS X 10.9 Mavericks). You can download online videos from almost every online video sites like YouTube, Facebook, Metacafe, Google, MySpace, Vimeo, Liveleak, etc.… Since Flv is the most common video format that is used online you will be able to download from almost everywhere. One you have downloaded the video you will not have to worry about converting it in any format, its inbuilt convertor can convert the FLV files to almost every popular video formats.
Wanna download Gangnam Style Dance Video with iSkysoft Studio for Mac ? Just read the following instructions.
1
Install iTube Studio for Mac
Launch iTube Studio for Mac installer and a wizard will guide you through the setup process. iTube Studio for Mac will automatically launch after installation is finished. For a better downloading experience, please use the paid version. (For the Windows PC version, please download the iTube Studio for Windows)
2
Download Gangnam Style Dance Video with one click

Launch Internet Explorer, Chrome or Firefox, and go to YouTube.Com or other video sites. The Download button shows up at the top left corner of the video when it is detected on the webpage. iTube Studio offers three options for you to download videos:
A) Click the "Download" button and the app starts to download the video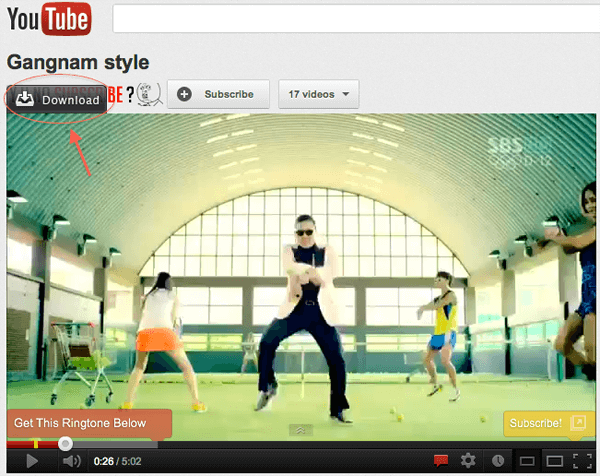 B) Drag the URL to the iTube Studio for Mac dock icon to start downloading.
C) Copy the URL of the video page, and click Paste URL button in the primary window to capture the video immediately.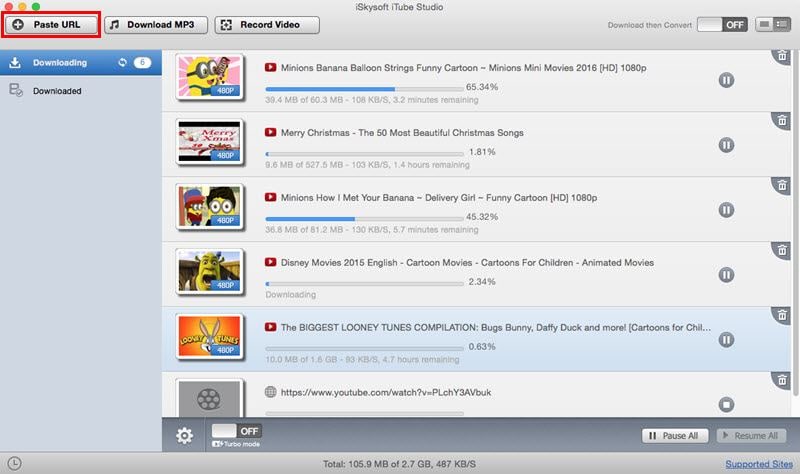 You can see the Gangnam Style Dance Video is being downloaded in the program.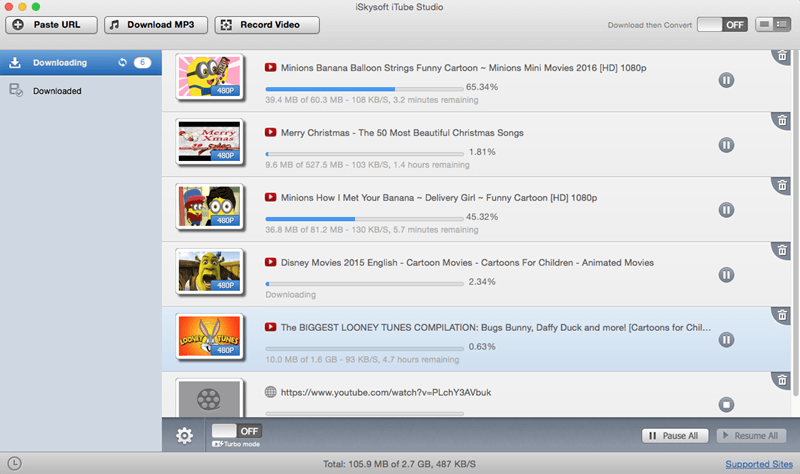 Want to watch the Gangnam Style Dance Video on YouTube.com? Just have a try.