Ustream.tv is really a nice web for enjoying videos. It is a website which consists of a network of diverse channels, providing a platform for lifecasting and live video streaming of events online. Since its establishment in 2007, it has more than 2 million registered users. Of course, it is very easy for you to enjoy videos on it once you access to the Internet. However, when it comes to owning the videos you have found on the web, it becomes a headache. You might be eager to download videos from Ustream, but how?
Here is the answer: video downloading tool to download these videos. And this is the one you need, iSkysoft iTube Studio for Mac. It is a simple designed, but user friendly app. With it, you can accomplish Ustream download on Mac (OS X 10.10 Yosemite) within a few simple clicks. Here are the steps to run it.
1
Launch iTube Studio for Mac
First, download and install the app. After you install it, it could be automatically launched.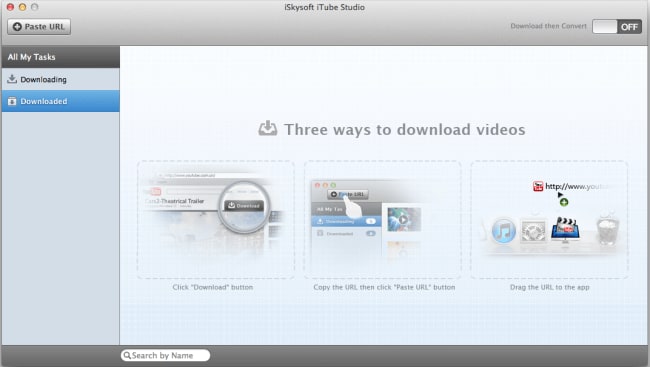 2
Download Ustream video
Launch Safari, then go to ustream.tv and find the video you want to download. When you play the video, a download icon could appear on the top left corner of the video. Then three ways can be adopted to download Ustream videos.
1) Press the download icon which has already appeared on the top left corner of the video.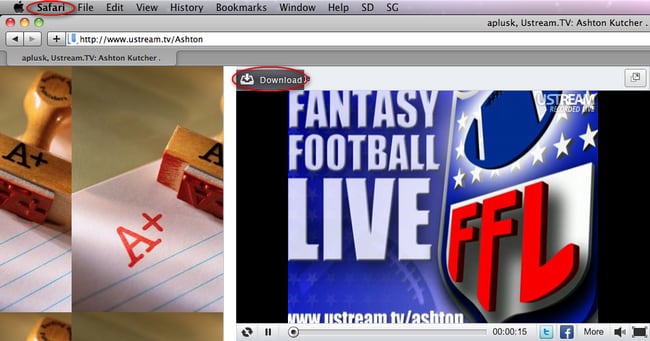 2) Copy the URL of Ustream video page from your browser's address bar and click the Paste URL button in the primary window of iTube Studio. You can also go to the "Downloading" menu and choose "Paste URL". This works in the same way.
3) Directly drag and drop the URL to the dock icon of this Ustream for Mac.
Tips: You can watch more interesting videos on the web by leaving the app run background. So that when you find another wonderful video, you can download it in the same way.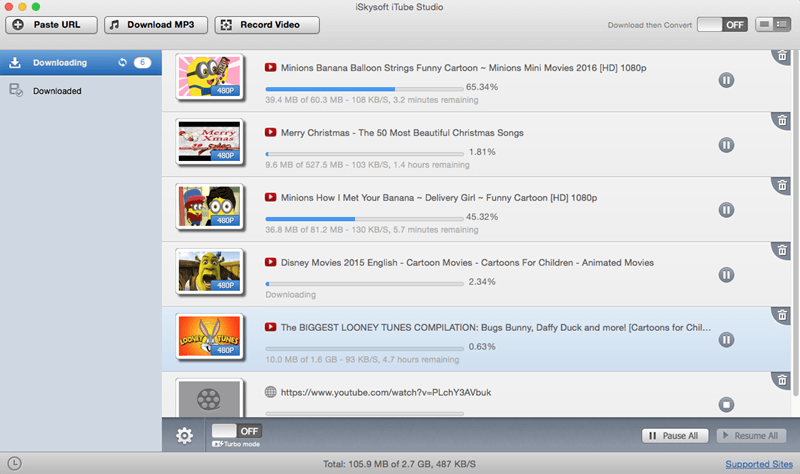 3
Play and manage the downloaded Ustream videos
1) If you want to have a look at the downloaded videos, you can go to the Downloaded tab and double click the video to play it.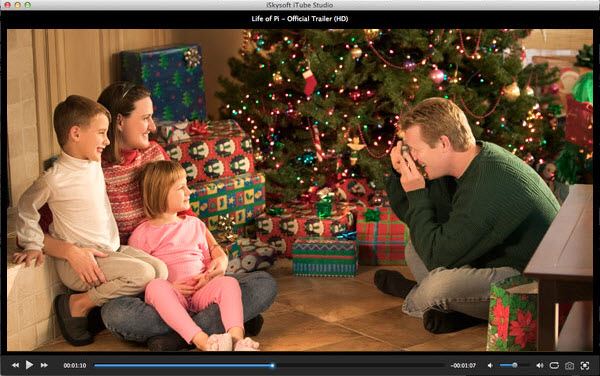 2) If you have lots of FLV/MP4 videos saved on your Mac, it's a good idea to manage these videos at one place. To do so, go to the "File" menu and choose "Import" to add all FLV/MP4 video on your Mac's hard drive.
After you download Ustream videos, you might like to convert these videos to other formats either for preserving or playback on other devices, like android-base smartphone, iPhone or iPod. In that case, you should go to the Downloaded tab of this Ustream Video Downloader for Mac, click the Convert button on the right of each item, and then choose the output format in the window that appears. Then all you need is hitting the "OK" button to get the conversion done. Bingo! That's it! You make it perfectly.
Also see the video tutorial below: