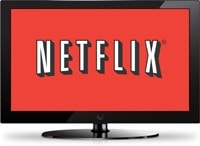 Netflix is a great media center online to search and watch TV shows, movies, football matches and more. You can open Netflix.com on your Mac or download the Netflix application for your Mac OS to rent movies, purchase TV shows, watch football games and more. And you can also download the Netflix application for your iPad, iPhone or iPod to have entertainment on the go.
And well, what if you want to play these Netflix movies or games on your HDTV or Apple TV from your Mac or iDevices? Here are some solutions:
Part 1: Play Netflix on TV
If your TV is a HDTV with internet capability or a Smart TV, you can watch Netflix on TV directly by what has been mentioned above. And if the Netflix movies are downloaded ones, you should make sure the Netflix movie format is compatible with your TV set. To guarantee the compatible video format of your TV, you can check the user manual. If the format is supported, stream the video directly to your TV and play it via Netflix player or the built-in video player of your TV. If not, convert Netflix to your TV compatible format and do the transfer then go ahead to play it.
How to convert Netflix video:
To change the Netflix format, I recommend you to use iSkysoft Video Converter for Mac, which supports to convert videos from and to a wide range of media formats. Only three steps are needed to do the conversion.
1. Download and install the program. And drag the Netflix files to the program interface. The files will be imported to the program.
2. Navigate to the bottom format tray and select an output format.
3. Click the Convert button on the bottom right corner and start to convert Netflix.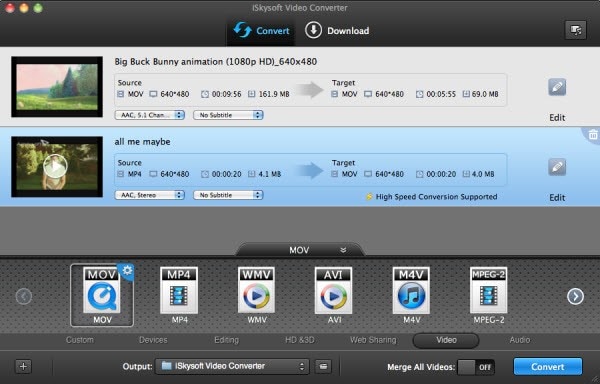 Part 2: Connect your Mac or iPad to your TV
If you use Apple TV, you can easily play Netflix video on Apple TV directly: download the Netflix app on your Apple TV and log in it, search the target movie, football game or TV show, play it. And if you wanna connect your Mac, iPhone, iPod or iPad to the Apple TV for watching the downloaded Netflix from iDevice or Mac to Apple TV, you can use AirPlay. This method is the easiest one if your device and TV are both from Apple. Detailed info: iPad to TV (iPhone, iPod included).
If you have a Mac and wanna play the Netflix movies from the Mac to your HDTV, you can go to Hookup Mac to HDTV for more information.
And if you have other computer rather than iMac, go to Stream video from Computer to HDTV to learn more. This tutorial will show you how to connect your computer to your HDTV and transfer your videos including Netflix from the computer to the TV for watching in your living room.
Note: If you didn't download the Netflix app on your TV, you'd better make sure the Netflix movies or programs have been downloaded on your Mac or device. Or the methods above may don't work, especially you have a standard TV rather than a HDTV or smart TV.
Please watch the detailed video tutorial for part one below: