Contents
6. Desktop Video Downloader

8. Browser Video Downloader
Nowadays, you can't live without URL (Uniform Resource Locator) and HTML (HyperText Markup Language). When you're browsing and watching video online, you will get a URL for every video. Taking YouTube for example, every video on YouTube has a unique URL so people can either click it or type it to watch the video. You can find just about any subject you are looking for and choose the best directly YouTube Downloader and Converter to download video from YouTube URL.
So, what do you do when you find a video on YouTube and want to take it with you for use on your iPod, iPhone, or iPad? The question - is there a URL video downloader? - may first come to your mind. Yes, there is, download video from URL link is the special way that you catch the video you find on YouTube and convert it the format so you can use it on your device.
The Fastest and Easiest URL Video Downloader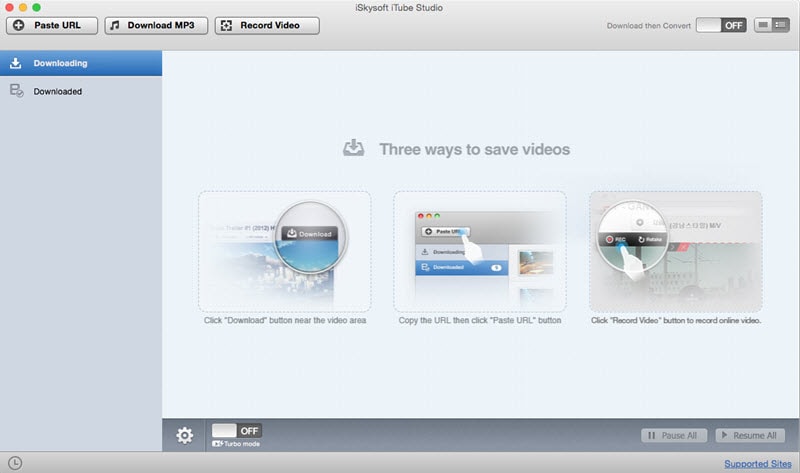 iSkysoft iTube Studio for Mac (iSkysoft iTube Studio for Windows) is such a video downloader from url that allows you to download video from any wensite URL. It automatically detects videos when you are playing them in Internet Explorer, Chrome, Firefox and Safari (Mac Version). You just copy the URL and click the Paste URL in the program, and this URL downloader will does the rest for your. For the Mac version of iSkysoft URL Video Downloader, you can even drag and drop URL to start downloading videos on Mac (OS X 10.9 Mavericks and 10.10 Yosemite).
Why Choose This URL Video Downloader
Download any videos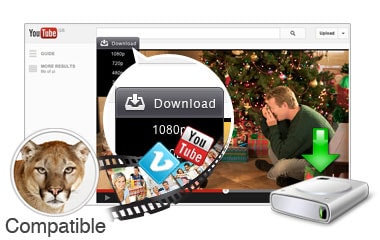 You can download videos from YouTube, Facebook, Vimeo, Myspace and 1000+ other sites.
Convert videos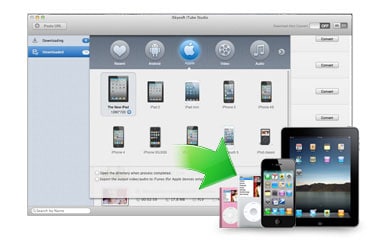 Convert videos to MP4, MOV, AVI, MKV, WMV, MP3, etc. And presets for any devices.
3X faster download videos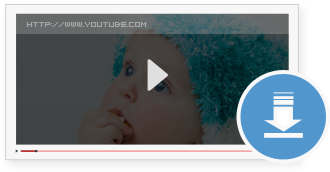 You can download video with just the Download button or the video URL at 3X faster speed in high quality.
Manage and play video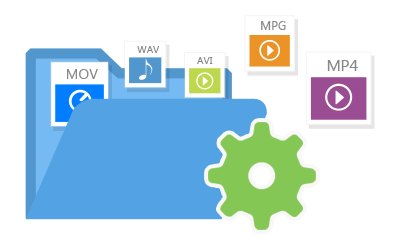 Easily organize the downloaded videos and desktop videos. Play the video with built-in player.
How to Copy URL and Paste URL to Download Online Video
Now taking the Mac version of iSkysoft iTube Studio for example, I will show you how to download YouTube video via URL, and convert to device compatible format as you want.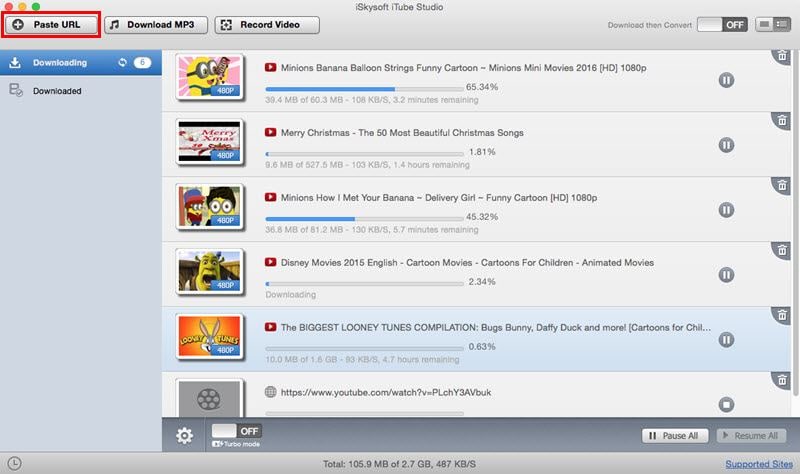 Step 1: Open iSkysoft URL Video Downloader for Mac
Download and install this URL movie downloader. Afterwards, you're ready to save video from any URL of the supported sites. You're recommended to close the running browser before installation.
Step 2: Copy and paste URL to download video
iTube Studio for Mac provides you with 3 ways to download video from URL:

1) Copy and paste URL;
2) Drag and drop URL icon to the dock icon;
3)Click the "Download" button on the page.

Personally, I prefer "Copy and paste URL" method to the others. Now just go to video site to play the video you want to download, and copy URL from the address bar of your browser and activate the URL downloader to click the Paste URL button at the top left corner. You'll see the video is added to the downloading queue.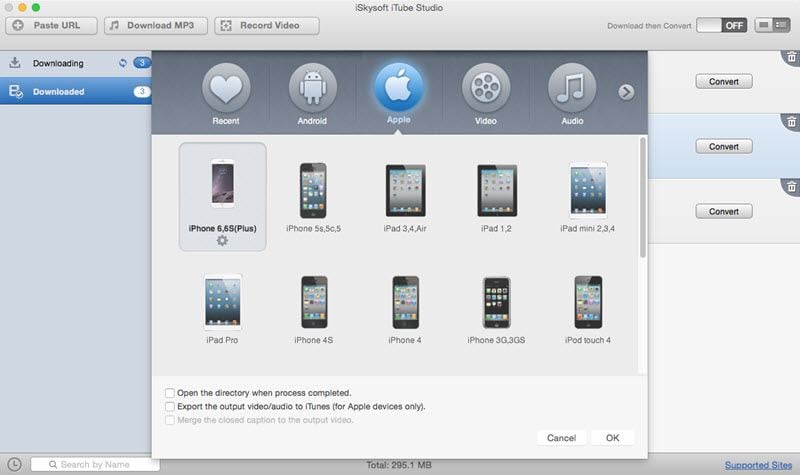 Step 3: Convert video to other formats (Optional)
The video will be downloaded to FLV or MP4 format. To convert the downloaded video, go to "Downloaded" tab, and click the "Convert" to the right of each video. In the dialog that appears, choose the format you want to convert to.
With iSkysoft URL Video Downloader, it's easy to download video from URL within your browser. If necessary, iSkysoft URL Converter can convert videos for use on your device directly like iPhone, iPad, or iPod. Of course, you can play it on your computer later, or whenever you want. Downloading video using url lets you benefits from watching video with no ads, no buffering and without Internet required.
iSkysoft takes it a step further and enable free YouTube URL video downloader. You can take that favorite YouTube video with you wherever you do on whatever device you happen to have. This URL video downloader for Mac (Yosemite) downloads video from any supported URL and in a few clicks - without unnecessary settings.