The free ride that YouTube MP3 ripping sites may be coming to an end. Google, the owner of the huge video sharing site YouTube, has been sending cease-and-desist orders to the YouTube MP3 ripping sites that have long been using YouTube to download video audio and saving them in the MP3 format.
Fortunately, many YouTube MP3 rippers software are still available on the market. Different from YouTube ripper online site, YouTube MP3 ripper uses different methods to capture and record YouTube to MP3 format so you can enjoy on any devices like iPhone, iPad, iPad, MP3 player, media player, etc. So what's the best YouTube MP3 ripper application? Try iSkysoft iTube Studio which helps you rip MP3 from YouTube in one click, directly from your browser! (For Windows PC users, please download the iTube Studio for Windows.)
Using YouTube MP3 Ripper to Rip MP3 Music from YouTube
iSkysoft YouTube MP3 Ripper is very easy to use. Here I'll show you how to setup "Download then Convert" mode which lets you rip MP3 from YouTube in real one-click.
1
Launch iSkysoft YouTube MP3 Ripper
Without doubt, you should first download and install this YouTube MP3 ripper. After this process, a download button will be added to your browser (either Safari, Chrome or Firefox depending your selection while installing). You're recommended to close running browser before install. Then visit the YouTube video and rip video to your computer before converting to MP3 format. Is this easy enough? It can be easier. See how to activate "Download then Convert" mode in step 2.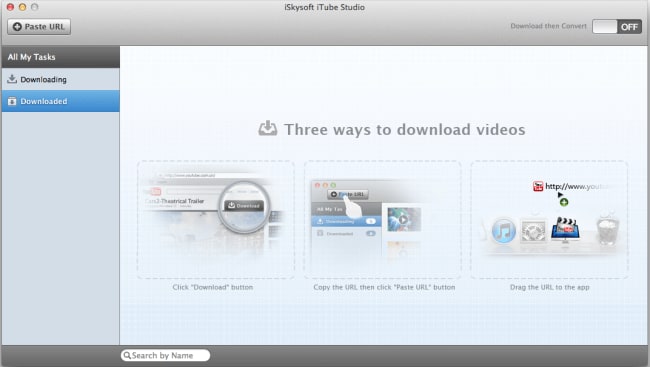 2
Setup "Download then Convert" Mode
By setting up "Download then Convert" mode, it has never been easier to perform the process of YouTube MP3 ripping. To do so, click the button at the top right corner, a format choosing window will appear, in which choose MP3 from Common Audio. Click OK to confirm. The button will become blue when it's activated.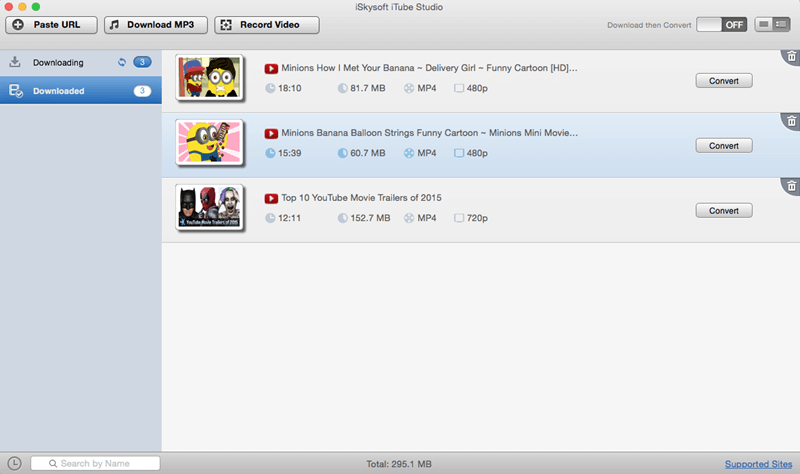 3
One Click to Rip YouTube to MP3
Now, any YouTube video will be ripped to MP3 as long as you click the Download button that appears at the top left corner of the video.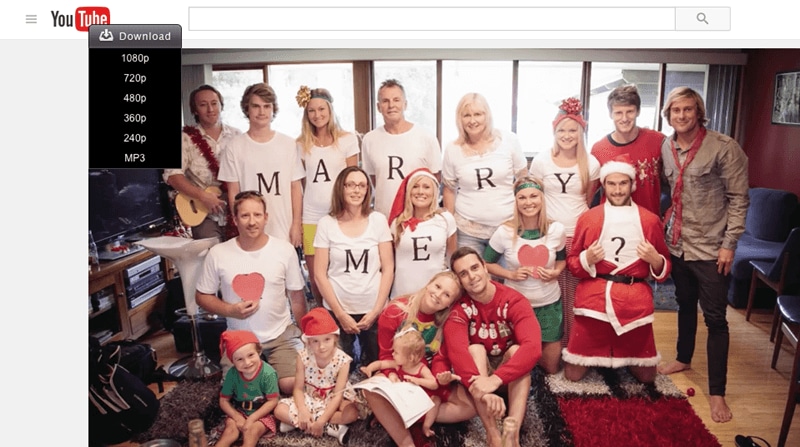 You can also directly click the Paste URL to rip YouTube MP3 via URL, or drag and drop the URL to the dock to start recording YouTube video to MP3.
Done. From now on, you can simply download any desired music videos and songs to MP3 format on your computer. Enjoy.