If you have just purchased an iPhone 5, here are the steps you will need to follow to activate and set it up:
1.Power your iPhone 5 on and you will see a screen like this: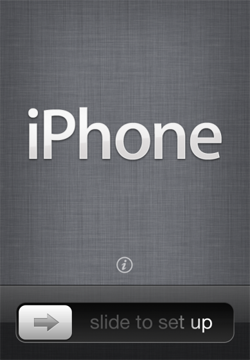 2. A map of the world will be displayed on the screen, from which you can select your region and language. Once you have chosen your country and language, select "Next".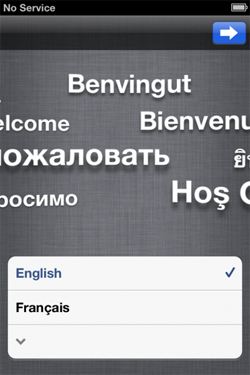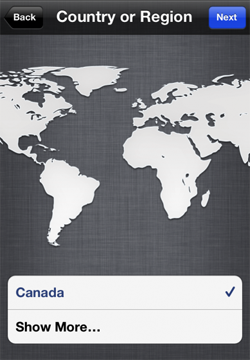 3. Your next step is to decide whether or not to switch on the location service. It's not really necessary to have it turned on if you don't regularly use Google Maps or another GPS service. Turning it on can also quickly use up battery life. It's a good idea to switch it on if you regularly use your iPhone 5 to locate restaurants, theaters, and the like in your area.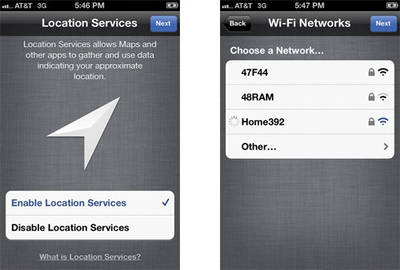 5. Choose a Wi-Fi network to connect to or use your carrier's cellular network.
6. Select from one of three options::
Set Up As New iPhone – Select this if you are new to the iPhone 5.
Restore from iCloud Backup – If you have an older Apple device that runs iOS 5, you can download all of your apps and data that you have previously uploaded to the iCloud.
Restore from iTunes Backup – If you have an Apple device that is running a version older than iOS 5 and you want that data on your new iPhone 5, this is the option to choose. Simply connect your new phone to your PC and open ITunes to sync all of your content.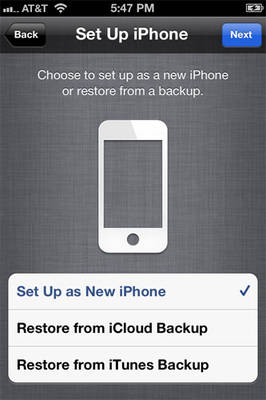 7. The next step is to enter your Apple ID, assuming of course that you have one. The Apple ID allows you to make purchases through iTunes, make Genius Bar appointments, use iCloud, and more.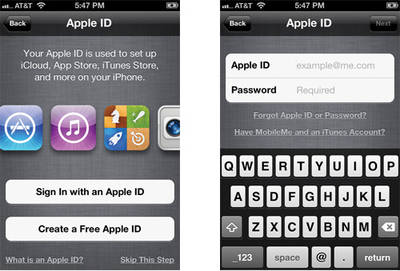 8. You should then enable iCloud so that you can back up all the important information on your phone. These can then be downloaded again should you lose your phone or accidentally delete an item or two.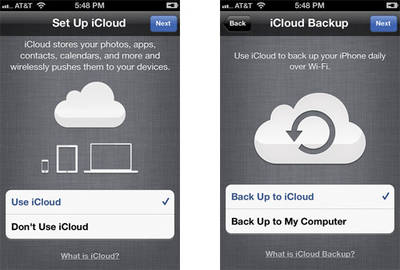 9.You will then have the option to enable Siri. This is an iPhone 5 application that allows you to use voice commands for some of the more common features like calling somebody or updating your social media pages.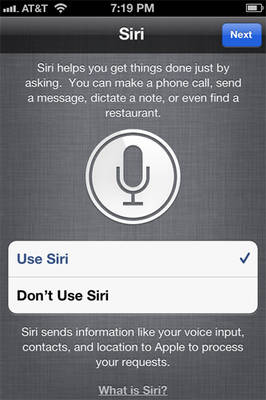 10. Finally, you will have the option to enable Find My iPhone which will allow you to use the built-in GPS to locate a lost or stolen phone.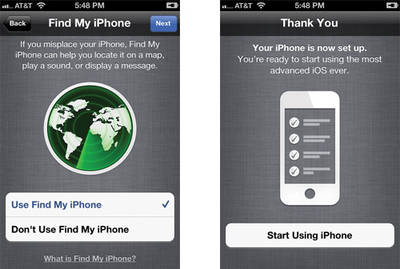 Now start using your new iPhone 5. Welcome to a brand new world.
Note: If neither Wi-Fi network nor cellular network is available, you're able to connect your iPhone 5 to your computer to activate your iPhone 5. However, at some countries and regions, a SIM card is a must to activate your iPhone 5.