When it comes to paying for a song, 29 cents is not a high price but those who are having gigantic music collection prior in their iTunes library and wish at making use of the songs for their iPhones (iPhone 5 included), or as ringtones, for 99% it will be somewhat expensive. Now Apple offers you the advantage of creating customized ringtones for your iPhone. For this, you need to have the latest version of iTunes and GarageBand and then users can convert any song from their favourite iTunes library into looped ringtone within 40 seconds. To create longer iPhone ringtones, go to iSkysoft iPhone Ringtone Maker.
Don't know how to make ringtones with GarageBand? Check the step by step tutorial below:
Step 1: Open iTunes, and then launch GarageBand.
Step 2: Choose "New Music Project" if this is the first time you use GarageBand.

Step 3: Type a name for the project if necessary and click Create to start with a fresh work space.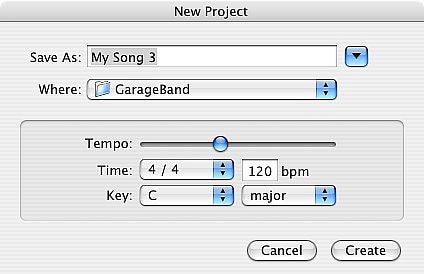 Step 4: Drag and drop the song you want to use to make an iPhone ringtone from iTunes into GarageBand. This will make a new track for editing.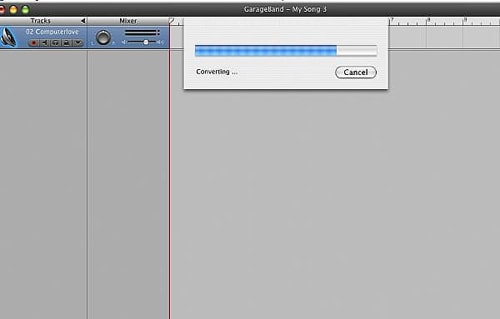 Step 5: Click the "Cycle Region" button at the bottom of the interface, shown as below.

Step 6: Drag the yellow bar, so called the "region loop tool," to the place you want to create your ringtone. Then adjust the region length by clicking two ends on the yellow bar. Note that the limit is 40 seconds.

Step 7: Click "Share" on the menu bar and select "Send Ringtone to iTunes".
GarageBand will save your ringtone to the .m4r format that iPhone (iPhone 5 included) accepts. At the same time, it will appear in your iTunes ringtone library. Therefore, you can simply sync to iTunes with iPhone to upload the newly created ringtones.