By loading a few movies (including ones in HD) onto an external hard drive, then they can be viewed on your Mac computer as well as your HDTV, and this gives you the advantage of playing the movies back on a much bigger screen for a much better movie experience, and that's what this tutorial is going to teach you – play your movies via your external hard drive, through to your HDTV screen.
Easy Way to Watch Movies on HDTV Stored on External Hard Drive
You need to be aware that not every HDTV set will allow you to play video that is stored on your external hard drive, and that not all videos are supported by your HDTV. So firstly you need to find out whether or not your HDTV will support movie playback from an external hard drive. In order to check that, please read the instruction manual for your HDTV set.
Next you need to ensure that the movie format is compatible. This is because HDTV sets each have unique requirements for the video formats they can use. Note that each HDTV make and model may differ in their capabilities. So to make sure if they have any limitations with regards to the video formats that they can handle then you will need to refer to the HDTV set instruction manual again. Let's take MP4 video as an example. If you have a HDTV set that supports MP4 video input, but you have some MKV films that you want to watch, then you will have to convert MKV to MP4 on your computer. To carry out a video conversion like this then we recommend iSkysoft iMedia Converter Deluxe.
people have downloaded it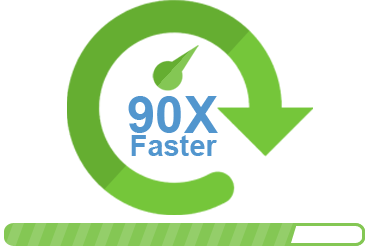 How to Convert Videos to HDTV Compatible Format with iSkysoft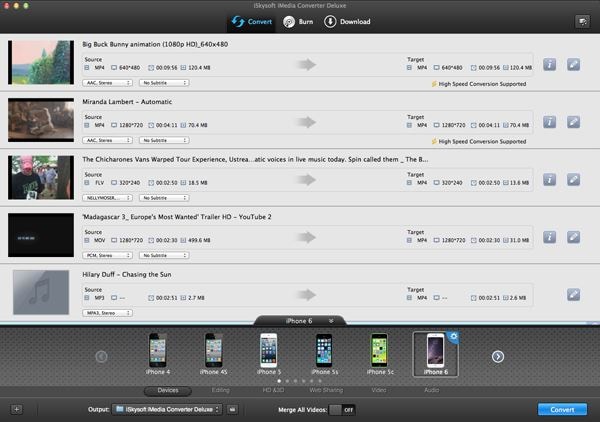 Step 1. Import video files
Connect your external hard drive to your Mac and drag and drop your movies to the Mac Video Converter. Alternatively, you can go to the "File" menu then choose "Load Media Files" to add your videos.

Step 2. Choose an output format
Choose the output format which is supported by your HDTV set. This program supports to convert videos to MP4, MOV, FLV, MKV, AVI, 3GP, WMV, and more stardard and HD video formats.
Step 3. Start to convert
Click "Convert" and wait for a moment. This program will help you convert videos to HDTV supported format within seconds.
After the video conversion, disconnect your hard drive and connect it to your HDTV and set up your HDTV. Some sets will automatically play the movies on the external hard drive though.
If your HDTV doesn't support to plug your external hard drive directly, you may need to use WD TV box or other HD media player, HDMI cable (if it's available), or plug your external hard drive to your Mac (or PC) and hookup the Mac to HDTV and play the movies on the HDTV set through your Mac.