Handbrake is free software which is used in both Mac and Windows. Computer users use the program specifically to convert videos to different formats. Handbrake is not perfect in its functioning and it has some flaws that leave the user unsatisfied. Because it does not convert videos into a variety of output video formats. It can only convert videos into MP4 and MKV output video formats that are suitable for iPhone and iPod users. This is why Handbrake alternative video converter is needed.
Get the Best Alternative to Handbrake - iSkysoft iMedia Converter Deluxe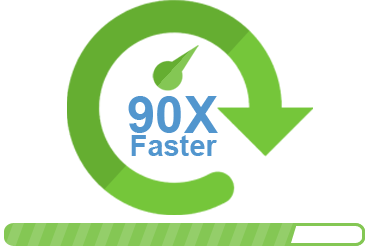 iSkysoft iMedia Converter Deluxe for Mac (Windows version) is recommended to be the best instead of using Handbrake. It is a highly remarkable application full of great features to be admired. Video and movie fans should consider all their problems solved by the use of iSkysoft iMedia Converter Deluxe. The program converts videos to a variety of video formats such as AVI, M4V, MPEG, MP4, WMV and so much more. In addition, you can work it to burn videos to DVD.
people have downloaded it
How to Use Handbrake Alternative for Mac
Converting videos using iSkysoft iMedia Converter Deluxe for Mac is very easy. It takes only a few clicks and the whole process is done. Conversion guides using the Mac version are available below. As a matter of fact, many users find no need of using the guides since every step is straight forward.