Contents
As a professional editer and videos maker for Mac, iMovie get Mac user's approval. And as a most famous videos sharing site, YouTube has a deep mass base of users. Some users may upload videos to YouTube from iMovie but without success, because most YouTube videos are normally in FLV format which are not supported by iMovie. But no need to worry. Here will share tips with you on how to put a movie onto YouTube in iMovie iLife 06' and in iLife 11'.
Download YouTube Videos to iMovie with One Click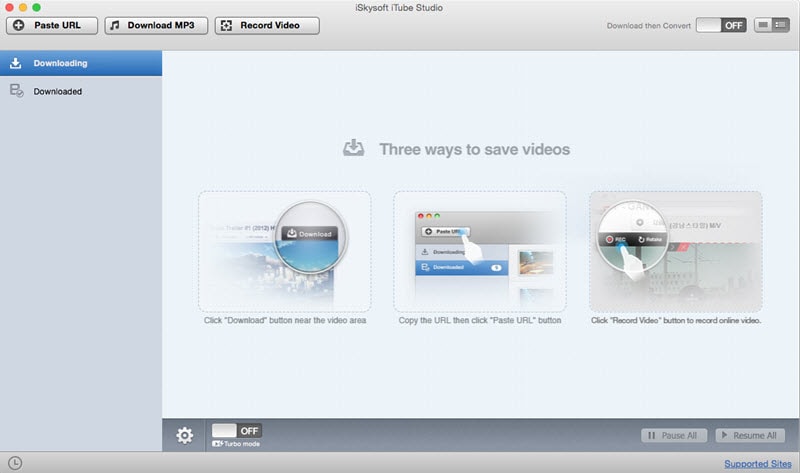 If you are in the need to download YouTube videos to iMovie for editing and then upload to YouTube again later, you can download iSkysoft iTube Studio and start to download YouTube Videos with one click.
Part 1: Upload videos to YouTube from iMovie HD (iLife '06)
Step 1. Prepare your video that you want to upload, go to the menu bar, then hit the share button.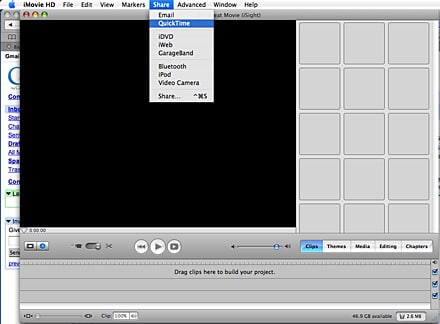 Step 2. Choose the QuickTime option.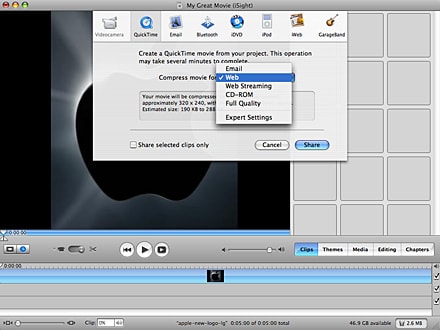 Step 3. Hit the menu for compression options and choose web.
Step 4.After that, save your video to the desktop or other file folders. Locate your video and hit it once then click on apple+I to get the information of your video. Your video should be less than 100 megabytes so that YouTube will accept it.
Step 5. Enter YouTube, go to the top of the page and press the "upload" button.
Step 6. Enter information of your video, including the name, category, tags etc.
Step 7. After you entered the information of your video, then click on the "upload a video" button.
Step 8. Press the "Choose File" button and choose your video file. Confirm that it's your compressed QuickTime video and not the iMovie file.
Step 9. In the end, hit the "Upload Video" button, your video will be uploaded in a few minutes andit will appear on YouTube in several hours.
I also recommend CD quality. You can save the movie to CD-ROM and then you can upload movie from iMovie HD to YouTube!
Part 2: Upload iMovie videos to YouTube (iLife '11)
Step 1. Prepare the video that you want to share, then go to the menu bar and hit the share button and choose YouTube.
Step 2. Choose or create your YouTube account.
Step 3. Confirm your sign in.
Step 4.Choose the information of your video, such as the category, name, description, and tags.
Step 5. Choose the publish size of your video and then press the Next button.
Step 6. Now click on the publish button.
Step 7. Your video will be ready to watch on youtube in 2-120 minutes.
Still Confused? Try this video in Apple's website. It's a video tutorial for sharing from iMovie '08.
Google has released basic software called Vidnik which is the quickest, simplest way to make movies using the built - in camera on your Macintosh and upload those movies to your youtube account. You must first sign up for a free youtube membership to upload videos.