With the latest Mac OS El Capitan scheduled for release soon, there are a number of updates and changes that will be required to keep your computer functioning perfectly. Many apps will become obsolete and one of them is Soundtap. Soundtap is a streaming audio recording app for Mac OS X that is incompatible with the latest El Capitan version. So it will be necessary to find a good alternative to Soundtap Streaming Audio Recorder for Mac OS X 10.11 EL Capitan.
And one of the best options at hand is iSkysoft Audio Recorder for Mac. This app lets you record songs from various online sources and saves them as mp3 files. And it is possible record the audio separately from a video on YouTube and other video sites or even from music apps like Spotify, Pandora, etc. Hence it gives you the ability to listen to your favorite music at any given time.
The best part of this Soundtap for Mac OS X 10.11 alternative is that it lets you obtain audio files while maintaining the highest quality. It can be used across a variety of platforms and websites. And it works seamlessly with the El Capitan update of Mac OS X. See below guide on how to streaming audio with this Soundtap for Mac OS X EL Capitan alternative.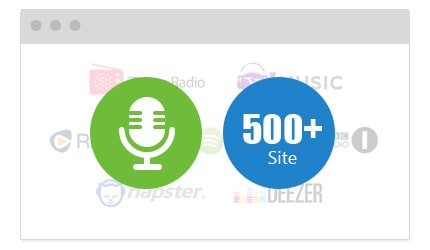 The Complete Guide for Streaming Audio on Mac OS X 10.11
Step 1

Launch audio recorder

First download the installation file from the official website. Follow the instructions to install the software to your computer.

Open the program by double clicking on the icon. You will see a record button on the top left corner of the interface. Clicking on this starts the recording process.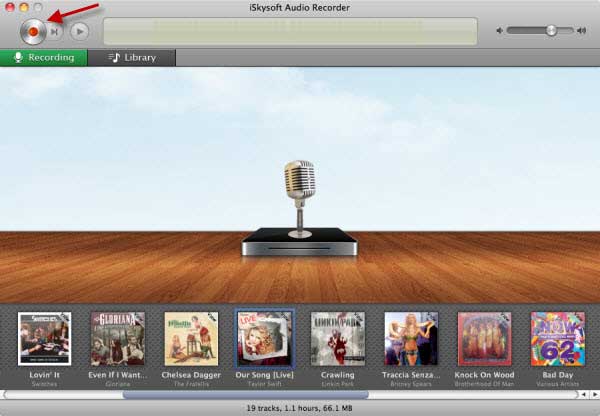 Step 2

Start streaming audio on Mac OS X EL Capitan

Open the site from which you want to download the song. As soon as you play the song, it will start getting recorded onto your computer. You will be able see the process visually. Click on the button again to stop recording.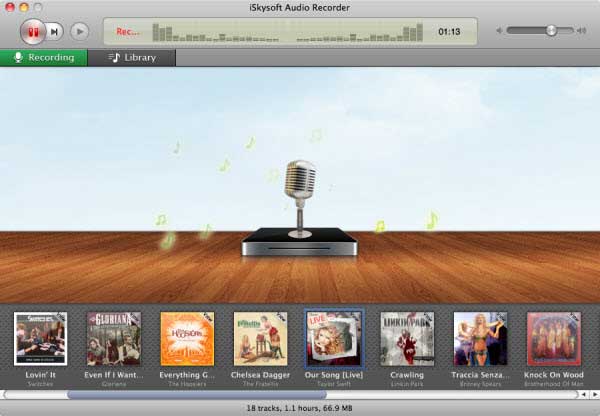 Then go to the "Library" tab and click on "Identify Track Info". This will automatically update all the necessary information like title, artist, genre, album etc. Then just open your Library and enjoy the amazing new songs!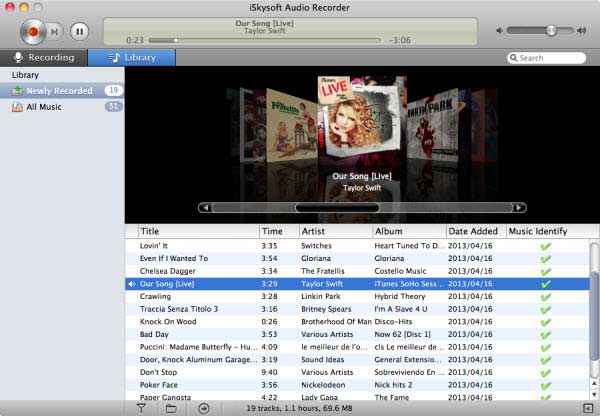 Why Choose This Soundtap Streaming Audio Recorder Alternative
1. Record from a number of different sources:
There are over 500 sites and apps that can be used as a source for recording audio. In fact you can use just about any website including, YouTube, Napster and iTunes Radio. This gives you a good number of options for obtaining music.
2. Music of the highest quality:
The iSkySoft audio recorder utilizes the soundcard of your computer to directly record sounds. Hence the integrity of the audio is preserved in the best possible way. You get only high quality content with this software.
3. Easy Identification of Music Info:
Al the necessary information such as band name, title, genre and album can be stored directly through it. There is no need to rename tracks or match genres with songs. Since iSkySoft audio recorder directly takes care of this, you get to avoid a number of unnecessary hassles.
4. Fast Exporting of Files:
It is very easy to export the mp3 files that you obtain. They can be burned to a CD or added directly into your iTunes library.