Contents
1. Memory Card

2. SD Card

3. Mini SD Card

4. Micro SD Card

5. CF Card

8. Memory Stick

9. Phone Card

11. More Card Recovery Tips
Memory cards are one option for the storage of various types of electronic data. Sometimes referred to as a flash memory card, the standard card is capable of storing a wide range of data files, such as audio and video clips, images, and text documents. In general, it makes use of flash memory in order to maintain the integrity of the files loaded onto the card.
However, sometimes memory cards may develop problems that may lead to the loss of data. For various reasons, memory cards may get damaged during a power shortage, or removal of the memory card on picture shooting or viewing, or other various and unknown reasons. It is important to perform memory card recovery urgently and avoid any critical data loss situation. The faster you take actions to recover data, the better your chances to recover files.
Part 1. How to Recover Data from Memory Card on Mac (macOS Sierra Included)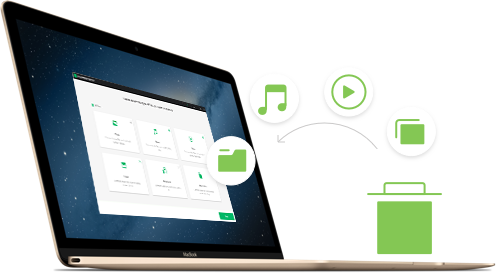 What should you do when data loss happens on memory card? Stop using memory card anymore, or data overwritten will be happened. If your deleted files from memory card covered by new data, you will never get them back. Next, get memory card recovery Mac applications like iSkysoft Data Recovery for Mac to recover lost or deleted files.
Data Recovery for Mac is a powerful and comprehensive application that retrieves all files from memory card on Mac such as photos, audio, videos, documents, music and more with ease. No matter what accidents your memory card files encountered, such as deleted, corrupted, lost, formatted, you can recover them in just one click.

Now I'll show you how to use iSkysoft Data Recovery for Mac to perform memory card recovery on Mac (macOS 10.12 Sierra and El Capitan included). Download and install the program first, and then follow the below step to recover lost data from memory card.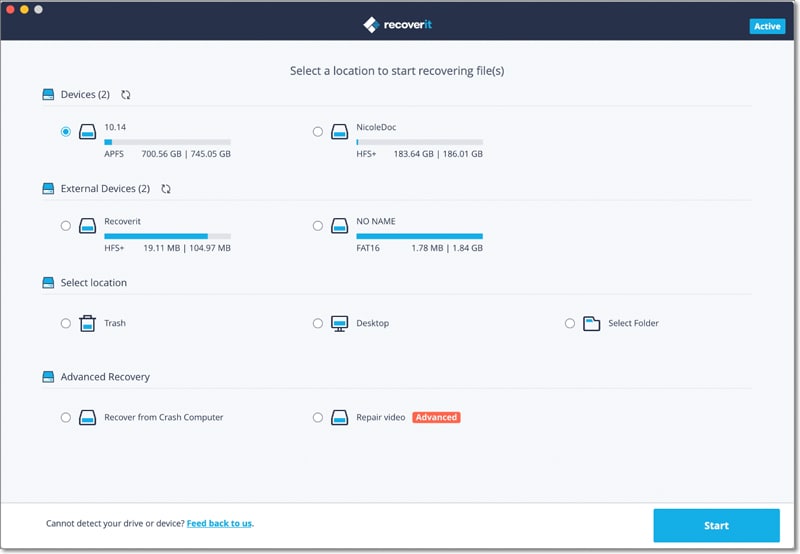 Step 1: Choose a Data Recovery Mode
Open iSkysoft Data Recovery for Mac from the Applications folder. In the primary window, choose "Lost Data Recovery". This memory card recovery software can recover lost files from memory cards like SD card (full-size, miniSD, microSD), CF card, Memory Stick, MMC card, XD card, etc. Connect your memory card to your Mac using a card reader before running iSkysoft memory card recovery for Mac. Now you can choose the file types of the data you lost from memory card and click "Next" button.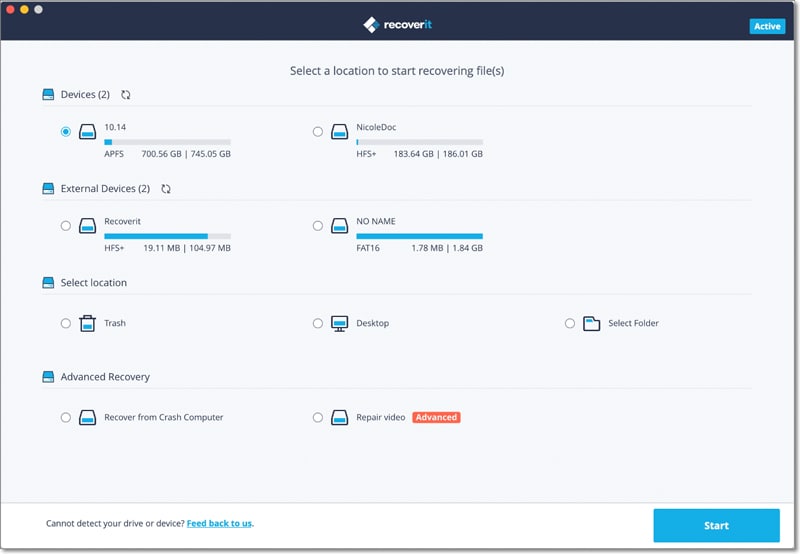 Step 2: Select Your Memory Card Drive and Start Scanning Lost Files
Choose the right drive on your memory card and click "Start" on bottom to scan files that are still existing on the selected drive. If your drive is not included in the list, click the "Refresh" icon to make it appear.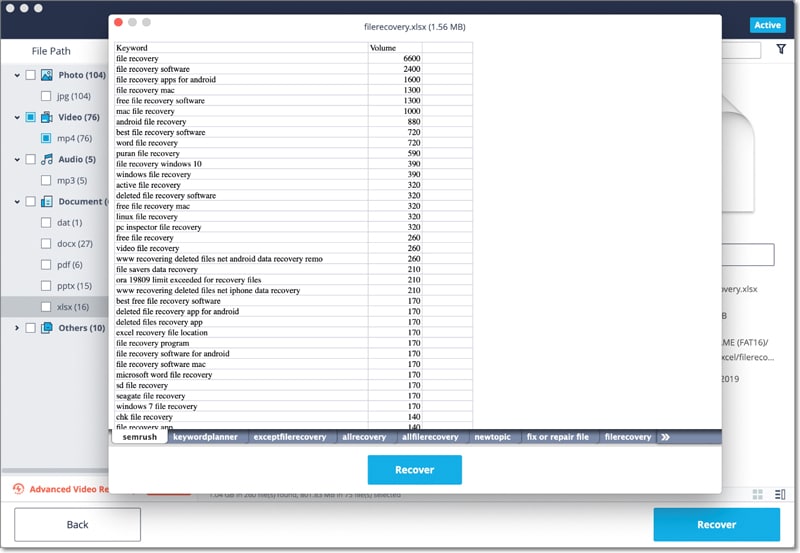 Step 3: Preview and Recover Deleted Files from Memory Card
When scanning complete, find the files you want to restore. Check them all before clicking the "Recover" button on top. In the window that appears, choose a folder to store your files and click "OK" to start recovering lost files from your memory card, whatever they are deleted or formatted.
Part 2. How to Perform Memory Card File Recovery on Windows (Windows 10 Included)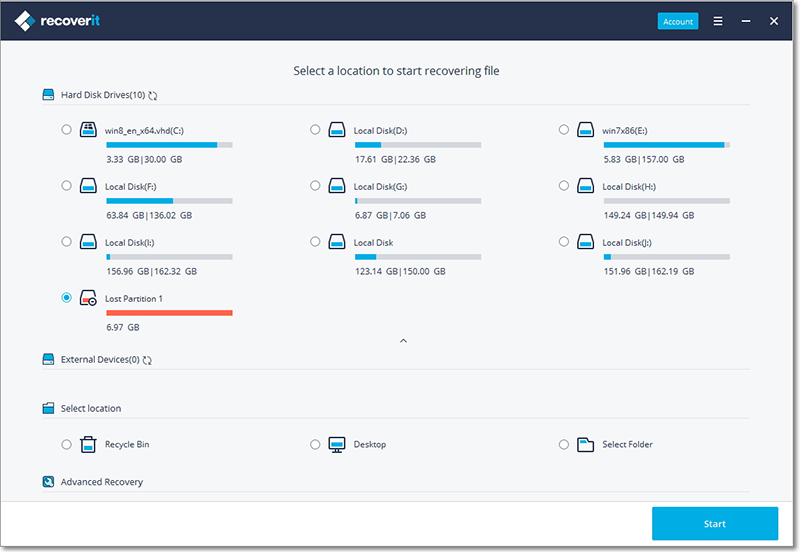 If you are a Windows user, iSkysoft Data Recovery for Windows version will be your best choice. This program has the same features with the Mac version, which can also help you easily recover lost files from your memory card.
The program supports a variety of memory card, including SD card, micro SD card, mini SD card, XD card, MMC card, memory stick and more. In addition, it can also restore the deleted photos, videos, documents, emails and other files from your computer, external hard drives, MP3/MP4 players and many other devices.
Recovering lost files from your microSD cards on Windows is actually quite simple. All you need is the iSkysoft Data Recovery and you're good to go. This step-by-step guide shows you exactly how to recover lost files from your microSD cards using this smart tool on Windows.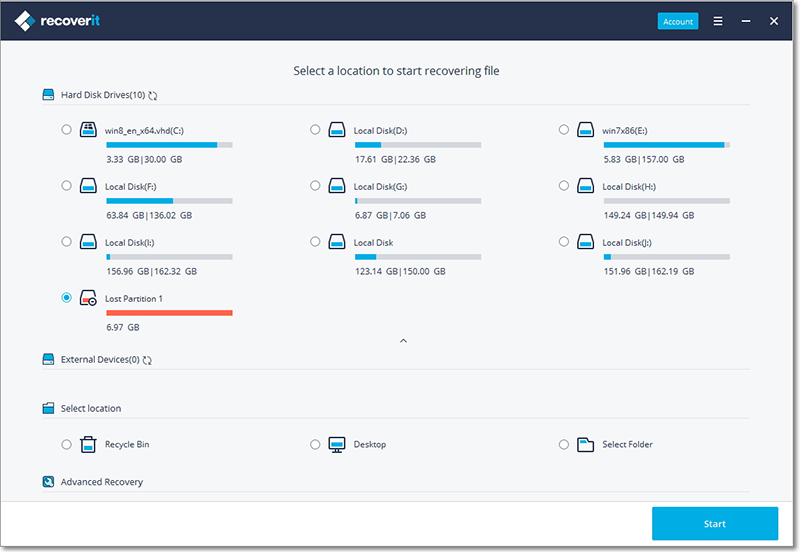 Step 1. Connect Your Memory Card to Your Computer
After you have connected the memory card, run iSkysoft Data Recovery on your Windows system. Then choose the "Lost File Recovery" mode.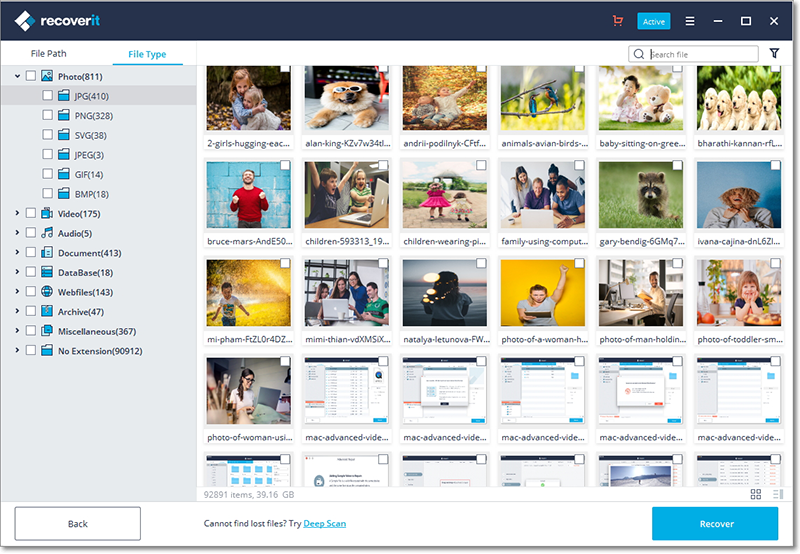 Step 2. Scan Your Memory Card
Choose your memory card from the displayed drives and click the "Scan" button. The program will start scanning your memory card and find the files you have lost or deleted.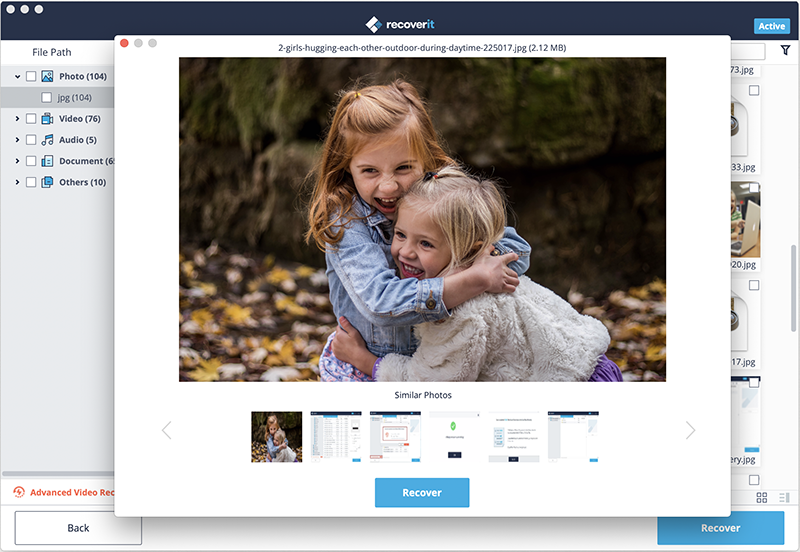 Step 3. Recover Your Files from Memory Card
After the required files have been found, select each by clicking in the box to the bottom-left of each file and finally click on the "Recover" button to retrieve files.
During the recovery process, you will need to specify the type of file that you intend to retrieve. If you are unsure, go with the "All File Types" option and the recovery software will go through every available file and restore it. This option will take longer than when you pick a particular file type, but in either case, you will have your lost files back.
Part 3. Tips for Recovering Deleted Files from Memory Card
Suggestion to Avoid Memory Card Data Loss
Making backup of important pictures or other files on your Memory card is absolutely the best way to avoid this disaster. It's never to late to creat a such backup on your Mac or some other storage devices.
It is Possible to Get Files Back When the Following Scenarios Happen
Deleted files from kinds of devices memory card like camera, mobile phone, mp3/mp4 player.
Formatted the memory card intentionally or unintentionally from devices.
Digital camera or other devices' memory card was damaged and lost all files.
Lost files from memory card while transferring data between device and computer.
Cut all files from one device and paste to another, but something wrong, paste failed and files also disappeared from the original device.
Other Improper operating