Contents
3. Add Subtitles to MP4
Wanna add a subtitle to your own recordings to create your own movie? Or add a subtitle to a foreign movie for understanding the movie better? It's quite easy to do the subtitle task with iSkysoft iMedia Converter Deluxe for Mac.
Best Tool to Add Subtitles to MP4 Videos on Mac OS X (El Capitan Included)
At the very beginning of the task, something you need to know: not all videos can have subtitle, i.e, if you have some FLV videos, you are unable to attach external subtitles to the video. Those proper video formats for subtitle attachment are MP4, AVI, MKV etc. But with iSkysoft iMedia Converter Deluxe for Mac , the format limitation is nothing. By the way, if you are a Windows user, you can go to get the Windows version here.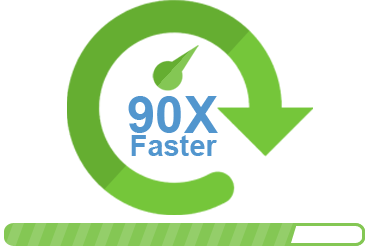 Key features of iSkysoft iMedia Converter Deluxe:
Convert videos between any two common formats, such as MP4, MOV, WMV, MKV, AVI, FLV, VOB, etc.
Add subtitles or watermarks to your videos before converting them.
Trim, cut or crop your videos with built-in editing tools.
Extract audio files from videos as WMA, MP3, AC3, AAC, and so on.
Download videos from popular online video websites like YouTube, Vimeo, Vevo, Hulu, etc.
Easily burn videos to DVD.
Perfectly compatible with all Mac OS X and Windows OS, including the latest Mac OS X 10.11 El Capitan and Windows 10.
User Gudie to Add Subtitles to MP4 on Mac with iSkysoft
Tip 1: What are the subtitle files(.srt, .ass and .ssa)?
Do you want to add a subtitle to your MP4 video file? If you are looking for a hassle-free solution then you have come in the right spot. You just need to acquire some good tips and the right software. First of all let us give you an overview about each of its relevant subtitle file extensions.
SRT- This files is commonly known as SubRip. It is a software program for windows which extracts (rips) subtitles from MP4 videos and includes the time of each subtitle followed by the text of its subtitle. It is used by several video playback programs. It supports DivX, DVD and other video formats. It does not contain any video data.
SSA- Substation Alpha Subtitle file was developed by a developer named Kotus. It is a saved text format which can also be viewed in a text editor.
ASS- Aegisub Advanced Substation Alpha file (.ass) is a subtitle file created by Aegisub which is a cross-platform video typesetting application. It stores the subtitle by using the Advanced Substation Alpha syntax which is mainly used for storing edited movie subtitles of MP4 videos.
Tip 2: How to create SRT, SSA, and ASS files?
SRT file format is a commonly used subtitle format as it supports wide range of media players. It does not contain any video format as it is a text file for displaying the subtitle while streaming any video. Creating a srt file is simple and you don't have to download any software for this purpose. You could simply use a notepad or text editor for this purpose. If you want to include any subtitle like .srt, .ssa or .ass just follow these simple steps.
Step 1: Open the Notepad > Click "Start" > Go to "All Programs" > Accessories > Notepad
Step 2: For creating an .srt file divide each subtitle phrase separately into sections by numbering them. Just type "1" and then click "Enter" to create the subtitle phrase.
Step 3: To display the subtitle phrase enter the Time span. If you want the subtitle phrase to be displayed from the third minute of the video then type "00:03:00 00:04:00" and then click "Enter".
Step 4: Now create the first subtitle phrase by typing the subtitle phrase and click "Enter".
Step 5: these steps in the same way by typing "2" for second subtitle, "3" for third subtitle and so on to create the subtitle phrase. Separate the subtitle phrase into numbered sections like this.
Step 6: After creating the entire subtitle phrase save the file in SRT format. Click "Start" > "Save". Then go to "Save as type" > select "All Files" from the drop down menu.
Step 7: Then type a file name in the "File name" field and type ".srt" > Click "Save".