Have you ever downloaded the videos that cannot be played as it is corrupted? Sometimes there may be the situation where you have taken back up of the corrupted file and is not in working condition. We know that MP4 comes with multimedia format used to store the video and audio. There are wide range of consumer electronics devices which includes digital camera, mobile phones, iPhone, iPod and more. But there are cases when you have lost entire MP4 video files folder and you are like oh! Shit, you lost your yearly collected valuable memories. So how to recover MP4 video on Mac and Windows? Well here we have list of 6 video recovery software which we will be discuss. We will make you understand, how you can recover MP4 video files back to your PC.
Part 1. MP4 Video Recovery: How to Recover MP4 Video with the Right Tool
People mainly prefer to save their important MP4 videos, photos, documents and other files on the easy to carry card (SD card), Hard drive or on their Mac or PC. But there may be the situation when you have lost your files by excessive re-write and accretion of junk files. iSkysoft Data Recovery for Mac (or iSkysoft Data Recovery for Windows) can help in recovering the lost and deleted videos from any Mac, external hard drive or USB flash drive.
You can connect your device to your Mac and program will automatically detect the files and will start scanning all you're deleted files. Recoverit (IS) is a very powerful tool which can get back all your damaged files on Mac machine with using few simple clicks. Here there is no any technical skill is required to run this software. iSkysoft MP4 Video Recovery is an ideal recovery tool that will find out all your missing file and videos and is the first choice for the users. This program will ensure to get all recovering videos back with the right file.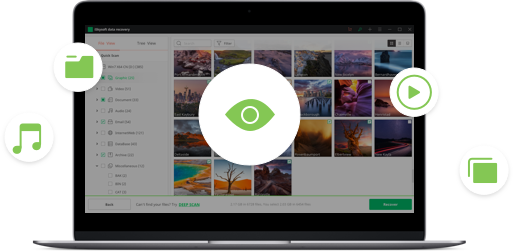 Why Choose This MP4 Video Recovery Software:
Ability to recover multiple video files
It can recover video completely on Mac and Windows
The program has capability to restore all the deleted files, formatted data, system error, virus infected data etc.
It uses the functionality of pause and resume so you can stop scanning whenever you want to scan and also you can save the previous scan data for next time use too.
Step-by-Step Guide to Recover MP4 Video on Mac
Step 1

Select the Video Recovery Mode from the List

Open the iSkysoft MP4 Video Recovery tool that you have installed. Open it and from the first windows, choose the file types that you want to recover.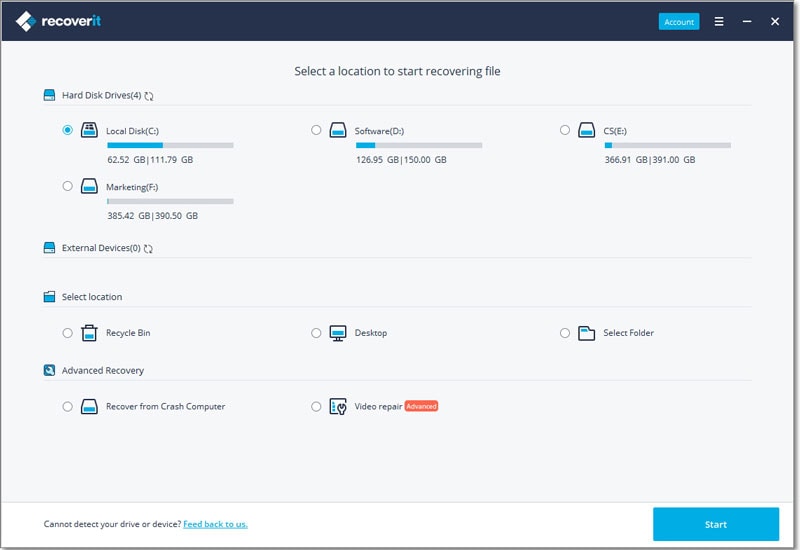 Step 2

Choose Your Drive and Scan Deleted Files

Before scanning the files you need to choose the drive and then you can start your scan by clicking "Scan" button. If you're choosing lost data recovery or raw data recovery than, both modes will enable you to scan the deleted video files. If the drive does not appear on the screen, then you can click on "Refresh Drives" so the window will detect your drive and so you can choose any drive and start your scan.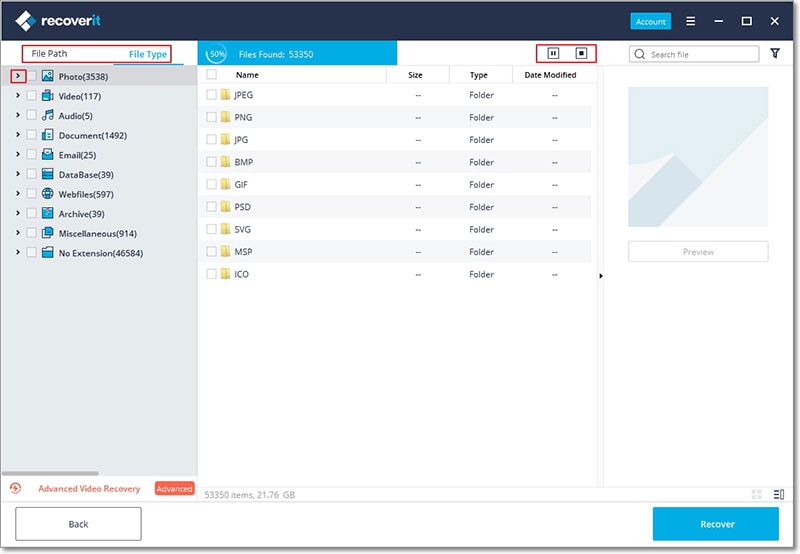 Part 2. 5 Various Video Data Loss Scenarios Happen on Mac, Windows, SD Card, Hard Drive, etc.
It can be caused by internal device errors while recording videos
Recording on a full stored memory card
Due to the storage issues
Header File is corrupted on the MP4 video
There are chances of Interruptions while downloading a video from the internet
It may be caused by MP4 video virus infection
Then many be chances if you have pressed the wrong button on your digital camera, mobile phone which can erase your important files or videos
Note: If you're videos are deleted, formatted or corrupted then these data will be inaccessible data and will be stored inside the drive. But if you have over written your data into new data than those data will be totally removed and then there is no chance to recover them back. For easily recovering the data back firstly you need to stop using the drive as quickly as you can.