Data!! In this technological world data is everything! From the very first computer and the one that you are using to read this (probably from a Mobile Phone) is storing valuable data. While in this modern world, we have our decent photos, videos, and files on our greatest friend the bestie "Smartphone".
This world (humans) tend to make mistakes, so that one day you may drop your favorite photo of yours by mistake. "Oh shit! What just happened??" the statement which we utter. This will apply to all files too. Because of this main problem, cloud services are skyrocketing in their development that people tend to secure data using them. But average person will never know what is precious unless we lose the valuable asset. This article is for someone who lost precious data and trying mobile phone data recovery from the deep grounds for free.
Why Is It Possible to Recover Deleted Data from Mobile Phone
Then comes the million dollar question, will I be able to recover the lost data from a mobile phone using data recovery software? Here are the facts that you should understand.
Whenever something gets deleted file system (in your mobile) never deletes your data! What happens is, the system temporarily hides the file(the lost data) only to rewrite when the time comes. Typically when you copy something to your flash drive with a similar name and it notifies you whether I should rewrite it or save it in another name. Well, when you delete something this process is automated. But that's hidden and you can do it manually, there comes the mobile phone data recovery software.
The Best Mobile Phone Data Recovery Software in 2018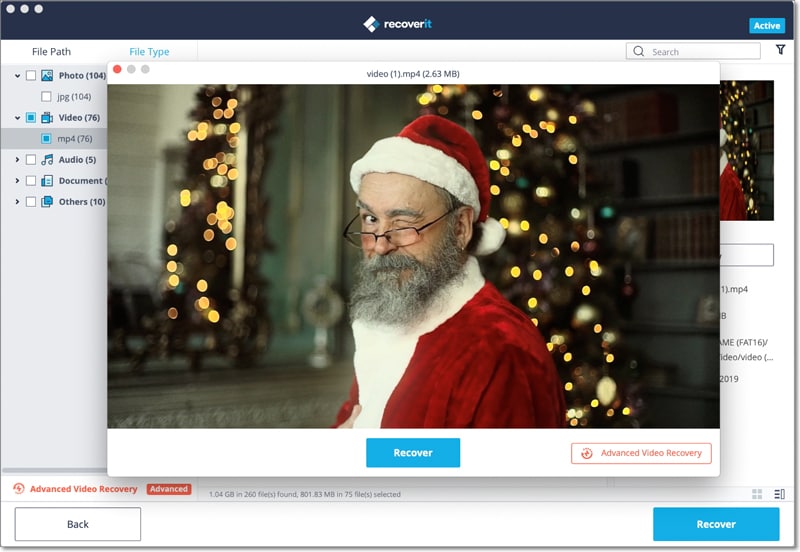 Well, that's good news, but probably there is bad news as well. You may find several mobile data recovery software and yep you try to use some software to recover the lost data from your Android phone, trust me some of them gives you nothing! You will pay them only to lose your data. In this case, you could probably wonder what I should do then!!
It is 2018, therefore forget the rest the BEST FREE MOBILE DATA RECOVERY software for Android is non-other than Recoverit for Mac (or Recoverit for Windows). Why this? Well, here are some of the basic key features of Recoverit.
Why Choose This Mobile Phone Data Recovery Software:
1. Handles all sort of Data loss
Unlike other mobile data recovery software, Recoverit offers data recovery for any types of files. This is the most prominent feature as iSkysoft stands out from every data recovery software out there.
2. Recovery Files from Mobile SD card
However, what if you had you file on a micro SD card installed to the mobile? Amazing, Recoverit even supports this. You can recover every file on the internal memory micro SD card. Worry not!
3. Quick & Risk-Free
You can spend hours staring at the screen trying to recover the data from your Android mobile phone, well who does J. Everything happens in a matter of seconds depending on the file and size of the file that you are about to recover. It takes only a few simple steps to find the lost fantastic beasts without any risks.
Steps for Mobile Phone Data Recovery
Step 1. Download and Install the Software
Download & Open Recoverit ( Windows & Mac versions available). Now you can plug your Android mobile phone via USB cable as an external SD device (Mass Storage) or take out the SD card and connect it to the computer separately (if you want to recover data from SD card). Next, select the file type(s) that you want to recover (Audio,Photos,Videos, etc…)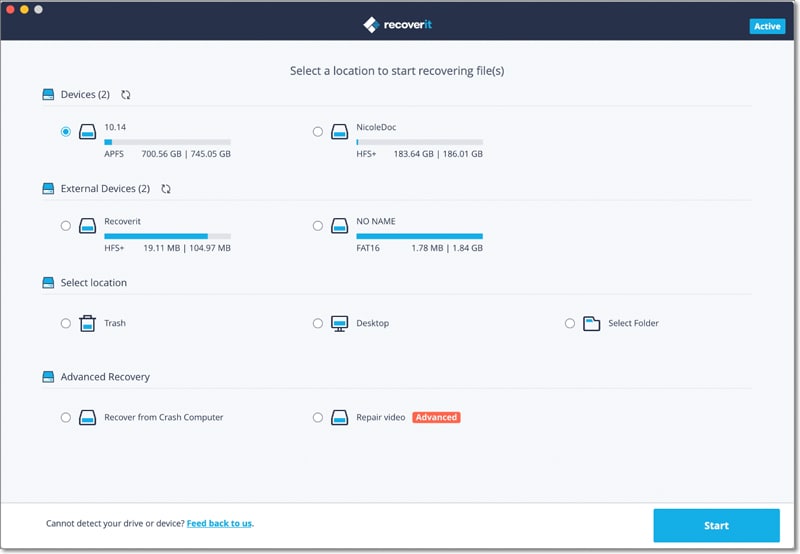 Step 2. Select the Card
After selecting the file type(s) click "Next" and select the location of your Android mobile phone to start recovering data and click "Start".
Step 3. Mobile Phone Data Recovery
After processing, you can see the recoverable files (file view/tree view) and then start recovering the files that you have lost. If you can't see the lost file(s) you can do a "Deep Scan" which takes a little bit longer but performs an immersive investigation.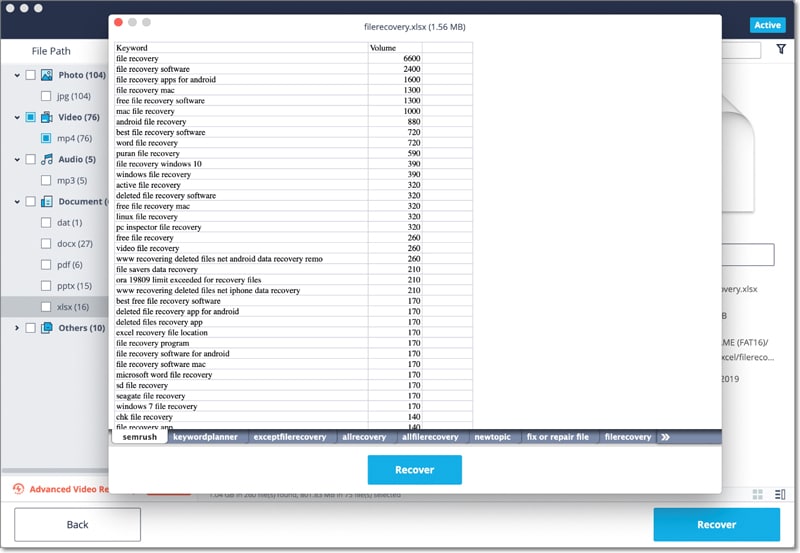 Note: Follow the same steps to recover data from an external SD card but you should be using a card reader instead. And that is it friend, by following these few simple steps you can recover any data that you have lost on you Android mobile phone. Hope this helps, Happy Recovering Everyone!!