Are you searching for a tool to recover lost photos and videos from your Motorola Rarz phone? We understand how tiresome it is when you lose data from your phone or other electronic devices because every piece of data holds immense value, especially, photos and videos that have your memories or documents that have official information. You might have lost data due to accidental deletion, virus attack on your Motorola Rarz device, corruption of your system or due to any other reasons. However, the good news is that Motorola Rarz data recovery is possible to complete in quick and effective methods. Read further to know how you can safely recover lost data.
The Best Motorola Rarz Data Recovery Software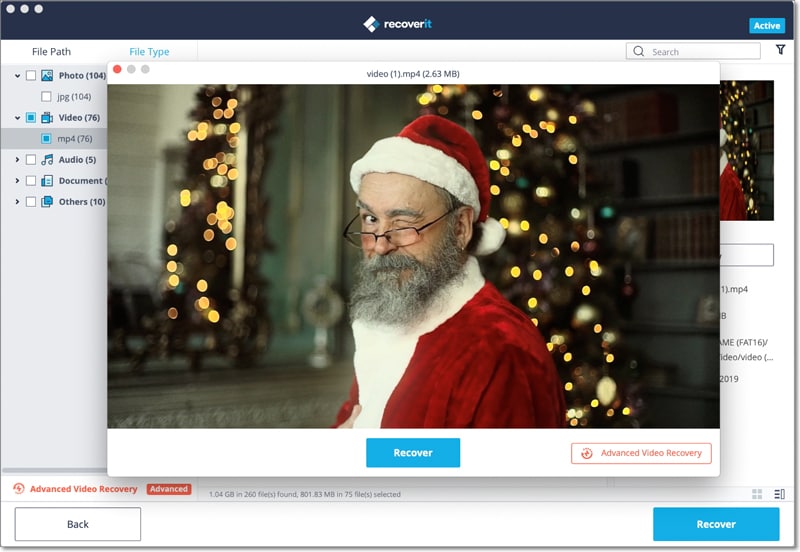 If you have lost data, especially valuable photos and videos, from your Motorola Rarz phone then know that all is not lost yet. You can still recover the files that you thought are lost forever. All you need is a reliable software that will help in Motorola Rarz recovery of data while keeping your data safe. One of the most popular data recovery software in the market is the Recoverit for Mac (or Recoverit for Windows) which is a trusted tool to recover lost data due to its various unique features
Why Choose This Motorola Rarz Data Recovery Software:
It can recover more than 550+ file formats including photos, videos and messages.
It only reads your system and locates lost files; it doesn't store the files, hence, it provides complete confidentiality and safety of your data.
It comes in two different versions and supports both Windows and Mac systems.
It has one of the most user-friendly interface which makes it a quicker option.
---
How to Recover Deleted Photos and Videos from Motorola Rarz
The best part of using the Recoverit is that you need not be very tech-savvy to be able to use it; even a person who is not very familiar with such software can use it effectively. All you need to do is follow three simple steps for Motorola Rarz recovery of data.
Step 1. Connect Motorola Rarz to PC and Select File Types
You need to connect your phone to your PC; either connect it directly or remove the SD card and insert it into a card reader, then connect the card reader with your PC. Now, the display window of the software will show different file types. Select required types and click "Next".
Step 2. Select Motorola Rarz Memory Card
You will now be shown different data locations from where lost data can be recovered, click on Motorola Rarz memory card location so that it can prepare to scan it; then click on "Start" button.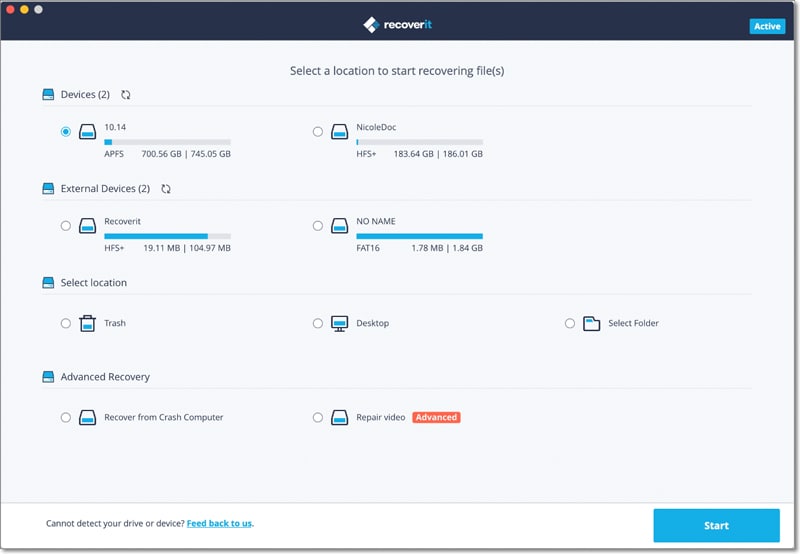 Step 3. Motorola Rarz Data Recovery
On completion of the scanning process, it will showcase the data that has been recovered; however, before you download the files again, you can preview the files to confirm they are the ones you required. Then select the files and click on the "Recover" button.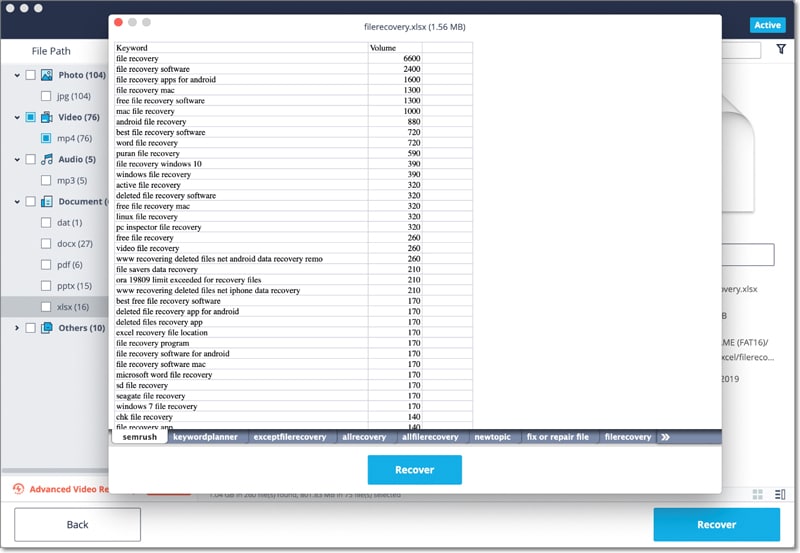 If the standard scanning option fails to find the files you wanted then select the "Deep Scan" option of the Recoverit for Motorola Rarz recovery. This mode enables the software to scan deeper into your system and find lost files of all types.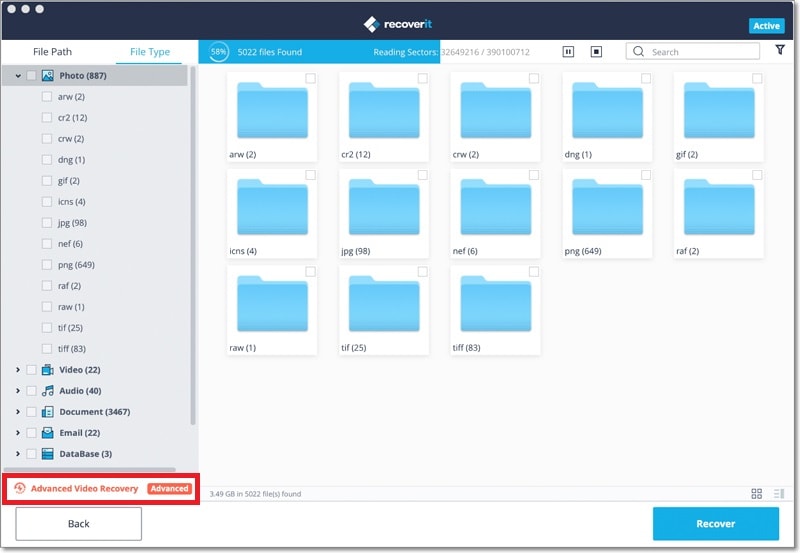 If you own an Windows system instead of Mac then you can download and install the Recoverit for Windows version which has the same features but supports the Windows system. It is a very quick, effective and simple method for data recovery with Windows and Mac systems.