Is it possible to recover corrupted AVI file? And how?
AVI is known as Audio Video Interleave. This is a format for multimedia video file developed by Microsoft Corporation. The AVI files contain data that could be both audio and video in a single file and this format is popular among applications like Skype, MSN Live Messenger etc. However, sometimes AVI files might be corrupted due to various reasons as follows:
- Malware infection and severe virus are prominent cases that make an AVI video file corrupted.
- Using inappropriate converters for conversion of AVI files to formats like MKV, MOV, AVCHD etc sometimes cause corruption of files.
- The discrepancy in downloading the file due to server error, network instability, power loss and system failure are the cause that makes an AVI file corrupt.
- While editing, opening or playing the AVI files and a power surge occurs, this might also lead to AVI file corruption.
- AVI files can also get corrupted if it stored in a drive that contains malicious files, corrupted folders, insufficient memory space. Codec issues, software malfunction, OS failure, application malfunction, renaming the file extension, broken download, hardware crash etc causes an AVI file corruption in certain cases.
How to Recover Corrupt AVI File with Recoverit (IS) Software?
Recoverit (IS) is an advanced tool that would recover all the lost and corrupted data from your internal or external drives or storages without data losing. This program is specially configured for a hassle free process in delivering better results. There are two kinds of scan that are run on this program with different specifications.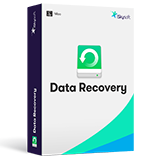 Recover deleted, lost, formatted or corrupted data like music, videos, photos, emails, documents, etc. from Mac or Windows disk, external drives, memory cards, etc. within few clicks.
Deal with all kinds of data loss situations without restrictions.
Provide users with fast scanning speed and high recovery ability you can't imagine.
Simple to use and require no professional skills for every users.
...
Now, let's start the whole process step by step.
Step 1. Run the program on your computer and look for the relevant option. Select "Virus Attack Data Recovery" and click "Next".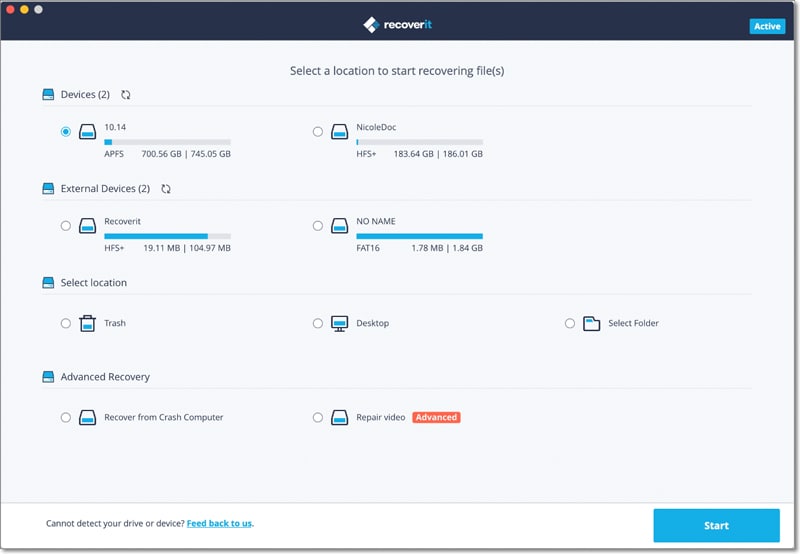 Step 2. Select a location you want to scan for the corrupted files on your system and click "Start" to start the scan.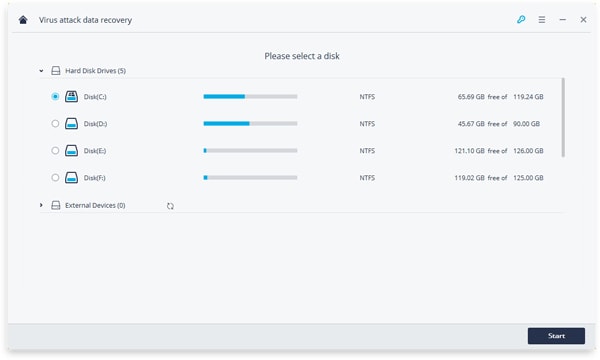 Step 3. Now, the program would scan the specific area you have selected, it would preview all the files and folders in categories after the scanning.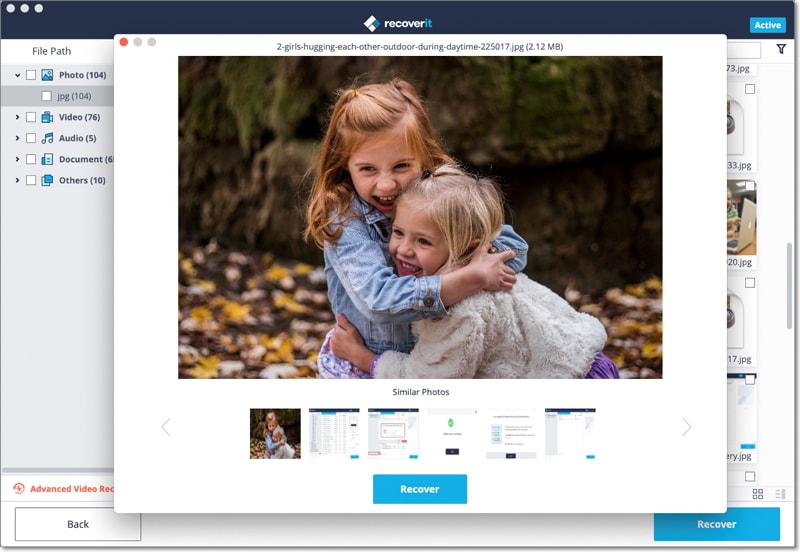 Step 4. Now, you can preview and tick the AVI files you wish to restore, and hit "Recover" button to get them back soon. However, if you cannot find you needed AVI files with this mode, you can scan your device with "All-Around Recovery" again and you'll get more recoverable files.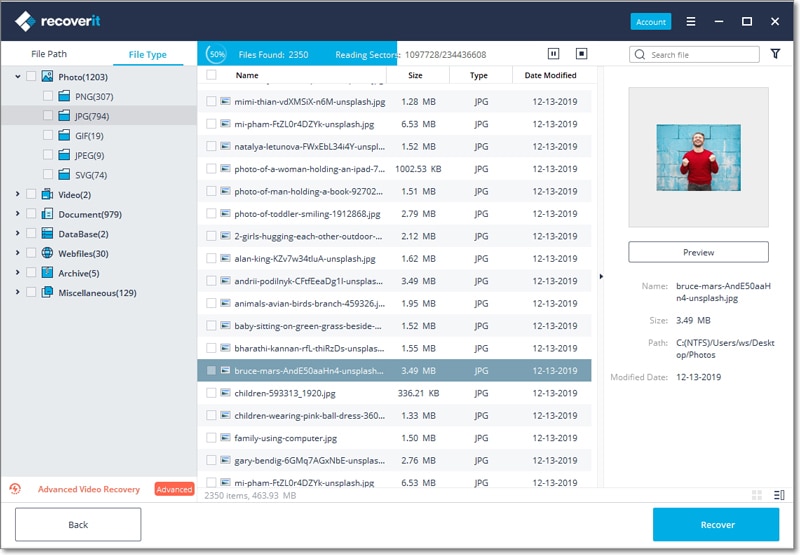 Possible Solutions to Repair A Corrupted AVI File
1. Using VlC player to fix avi errors
If your system has VLC media player installed already, then this would happen to be a good option because VLC player has an inbuilt configuration that could repair the index of an AVI file.
Whenever VLC media player encounters with a file that is already unreadable and damaged, it shows few options such as Build index then play, play as is and Do not play. Here you can fix the index and play your file properly.
If you have many files which are damaged or corrupted then VLC media player can automatically fix this error for you. When you play the file, click on Tools > Preferences and then select Input and Codecs, and then scroll the options to select Always Fix in the given options.
2. Digital Video Player
Digital video repair tool is a free online tool with quite good abilities to repair damaged AVI files. It can repair the index malfunctioning of AVI files like VLC media player does. However, these video player tools have capacity to handle large AVI files that are created by different video making software. Here, we are showing you an example of how to use a video player to fix the AVI files on your system.
- Click on the "Input" file option and look for the damaged files on your system.
- Click on "Repair" option.
During the process you can also ensure that the file you have selected needs to be repaired or not by checking the status message there.
3. Ask help from a professional expert
If you have no source where you can look for online solutions or videos, then you can contact any professional IT expert in your area. Because AVI files are not that complicated to handle, if you have a little knowledge about software solutions. However, bad times never knock so you can look for a professional expert and it would certainly be a great help to you. The AVI files you have lost would be recovered or repaired depending on the source the professional expert is using.
By the way, you're strongly recommended to take a trial on the Recoverit (IS) or Data Recovery for Mac, because it can help you regain the corrupted AVI files with high success rate.