You can no longer access data from your computer because it's broken and can't boot successfully? Don't worry, you're not alone. We all know that system damaged or crashed will result in massive data loss on any computer, and in most situations, it is unpredictable. So it's impossible to avoid the happen of this "Disaster", but we can take actions to reduce the loss at the first time. Generally speaking, you can greatly reduce the risk of data losing when your computer system is damaged or cannot boot as follows:
1) Keep data backups in an external hard drive or USB drive. This could be the simplest way to avoid data loss when your computer is broken, bad or damaged. But it should be done for a long time.
2) Since there are so many data on your Windows or Mac hard disk, so it is impossible to backup the whole contents in other security place all the time. Therefore, when you find something important lost or cannot find in previous backups, you'd better to find a reliable data recovery software to help you recover data from hard drive without OS.
There are lots of data recovery program on the Internet, but only few of them supports to retrieve lost data from unbootable hard drive. In this article, you'll get a reliable tool and step-by-step tutorial to recover data from hard disk without OS.
Recoverit (IS) - Best Tool to Recover Hard Disk Data without OS
Recoverit (IS) or Recoverit (IS) for Mac has 8 modes or functions of data recovery, which covers all scenarios of data loss including improper operation, accidental deletion, sudden or unexpected computer shut dpwn, system crash, damage as well as virus attack. This program stands out of other tools due to:
- Easy to operate
It does not require prior skills or experience in order to recover lost data. Meaning, anyone can recover data using this software. All you need to do is to scan, preview your files and recover those that you're interested in recovering.
- Data safety
With the invention of countless recent scanning algorithms, it's difficult to tell which software is safe to use. Fortunately, iSkysoft has made an impeccable reputation for a long time and it has been proved by all users that it can be entrusted with any type of data recovery without fearing that the drive may be damaged in the process.
What's more, iSkysoft also claimed that they have added the "System Crash Recovery" function in recent upgraded version, and improved the success rate of recoery from 95% to 98%.
- Compatibility
This program is compatible with almost all Windows and Mac OS. You can successfully recover audios, videos, documents, archives as well as emails from hard drives, SSD, pen drive, digital camera etc. without data losing.
Sounds great, right? Now, click the below icon to install this powerful program on your PC or Mac, then follow the below instructions to see how easy the program performs.
---
How to Recover Data from Hard Disk without OS?
Since the computer's system is damaged, broken, etc. and can't boot successfully, so we need to get hard disk data back without OS under the WinPE environment. To do it, you need to create a bootable media files first, and use it to boot your bad computer, and then extract what you need easily. Now, let's check the detailed steps as follows:
Step 1. Choose A Recovery Mode
Download, install and launch this Hard Drive Data Recovery software on a computer which can start successfully, then you'll see an interface like below: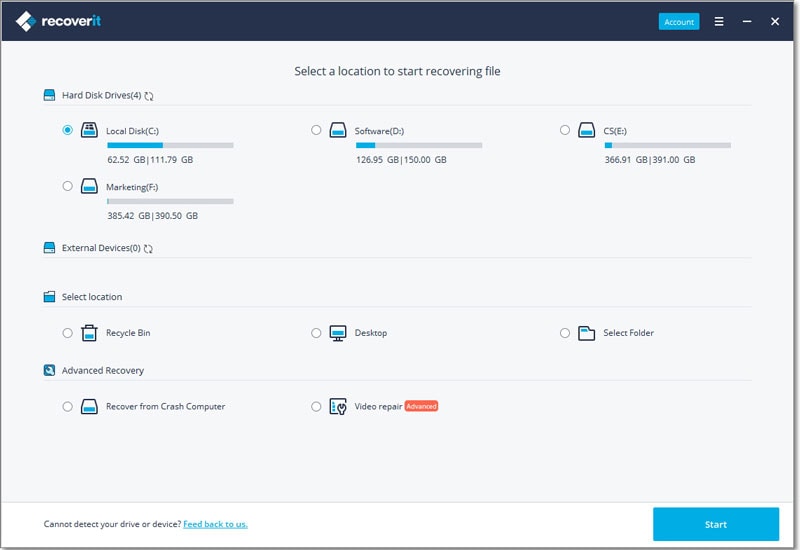 Choose "System Crash Data Recovery" and click "Start" button to confirm your option.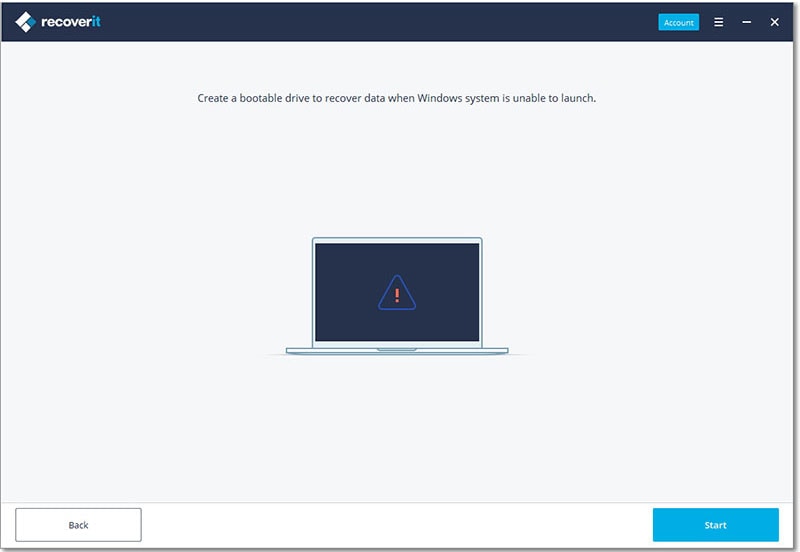 Step 2. Select A Mode to Create Bootable Drive
Prepare a blank USB drive or CD/DVD to create a bootable drive. Now, insert the blank USB drive or CD/DVD to the computer, then tick the option in the program as below. After that, you can click "Create" button to begin the process.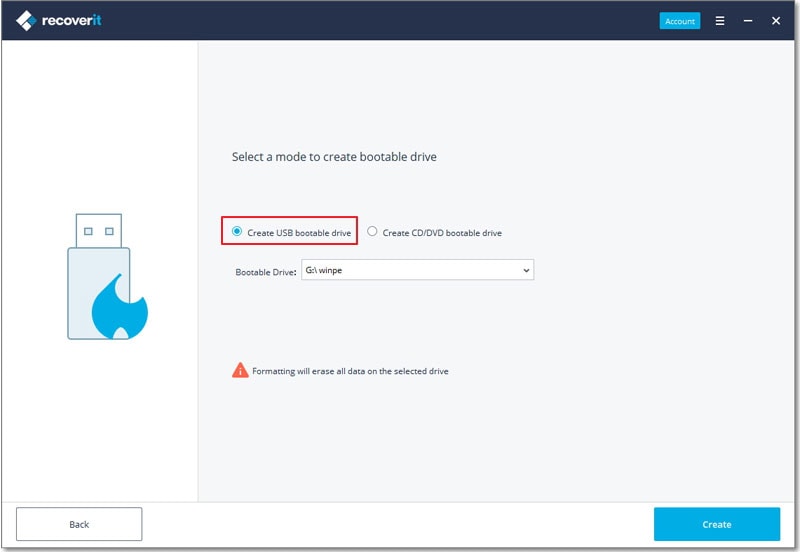 Here, you'll see a pop-up window, and remind you that the operation will format your selected dirve (that's why I suggest you to prepare a blank drive at the beginning). Just click on "Format now" button to start the whole process. If you haven't backed up data on the USB drive or CD/DVD, you can backup them before formatting.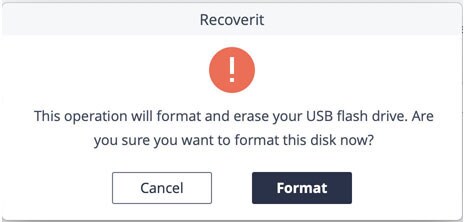 Step 3. Recover Data from Hard Disk without OS
Now, you only need to wait for the end of creating bootable drive. And when the process completes, you can see an interface like below: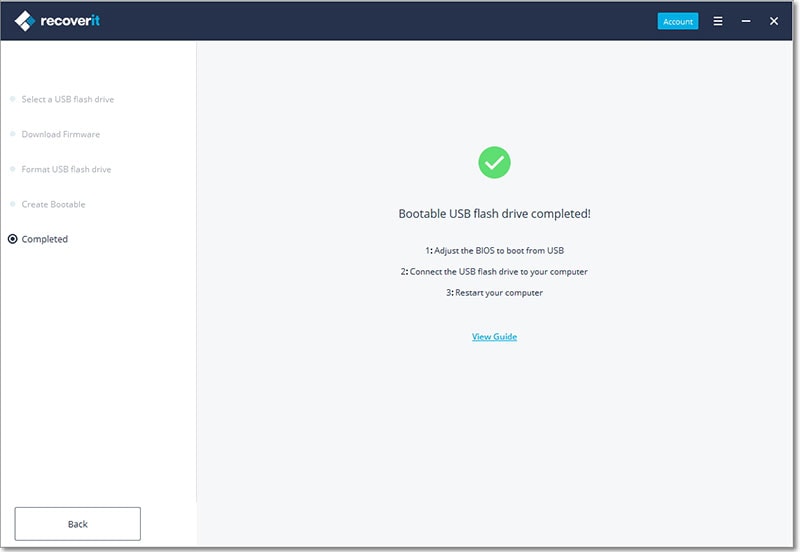 Now, you can eject the bootable drive and insert it to the bad computer you wish to recover data. Then clicking one of the below tutorial to adjust the BIOS to boot from USB or CD/DVD drive.
- How to boot from a USB drive
- How to boot from a CD/DVD drive.
After that, you can restart your computer and begin to recover hard disk data without OS easily.
---
Alternative Solutions to Access A Hard Drive without OS
Approach 1: Recovering hard drive from another PC
Sometimes, corrupted Windows OS may make your hard drive to fail to boot. Relax, simply pull out the drive from the PC that's dead and insert it to another PC that's working. There, you will easily access the hard drive in order to back up your data.
Approach 2: Insert your hard drive to a freezer
In case it's the hard drive failure that causes booting to fail, try to put it inside a Freezer. Most hard drives that are no longer functioning can be fixed. Although it's not a permanent solution to fix a non-bootable hard drive, but according to the reliable sources, this solution can make it last for up to 20 minutes which is sufficient time to have copied files.
Approach 3: Copy files of the hard drive from the command prompt
Should you have had a Windows installation Media, attempt booting Windows from a bootable pen or a bootable disc. Read out the Windows command prompt that appears in order to use a robocopy to copy all the files and folders in the selected drive effortlessly. Key in the following command robocopy C:\tools D:\backup\tools\e
Obviously, these alternative ways cannot really solve your problem, and they only can be used as a aid solution for accessing and backing up data on hard drive. But if you want to recover data from hard drive without OS, Recoverit (IS) or Recoverit (IS) for Mac is the most ideal way to help you achieve your goal.
Now, let's have a quick review on this powerful program: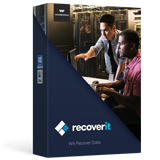 8 recovery modes to recover data like photos, videos, audio, documents, emails, etc. that are lost due to any reasons like mistakenly deletion, recycle bin emptied, disk formatted, partition lost, virus attack, system crash, etc.
Direct way to access an unbootable system and recover data from it without any restrictions.
Increasing success rate of data recovery with the upgrading of every new version.
Easy to use and 100% safe.