So you've just deleted a batch of your best photos ever, a collection of your HD videos & music or a folder containing your most important documents? Then you must be looking for the best way to recover 100% of your missing files. We are happy to inform you that you've landed on the right page. This article outlines step-by-step guides on how to recover deleted files from memory card in mobile.
Part 1. How to Recover Deleted Files from Android Mobile Memory Card Directly
Without a doubt, the easiest, fastest and safest way to recover deleted files from Micro SD Card directly, involves the use of iSkysoft Data Recovery for Mac (or iSkysoft Data Recovery for Windows) This program is designed to help users restore all file types, including videos, photos, emails, music, archive files, etc. With its latest powerful scanning algorithms, the software scans your devices without destroying any data.
Why Choose This Android Mobile Memory Card Software:
Scans your device on Mac/Win with extremely fast speed.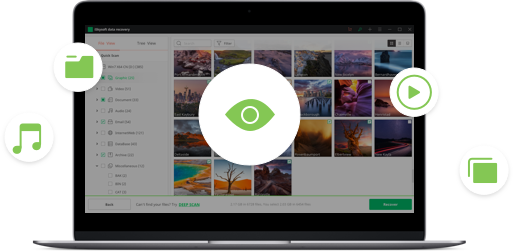 Recovers data from Mac/Win hard drives and all external storage devices; Memory Cards, USB devices, cameras, players etc.
You can recover lost files completely with original file names and file folders.
"Deep Scan" increases your data recovery success by scanning the entire file system.
Preview your files to distinguish the valid from the invalid ones before recovery.
Guide to Recover Deleted Files from Memory Card in Mobile Directly
Step 1
Insert Your Micro SD Card in Your Mac
To successfully recover deleted files from Android mobile memory card directly, you need to take out the MicroSD Card, place it in a card reader and then insert the card reader into your Mac.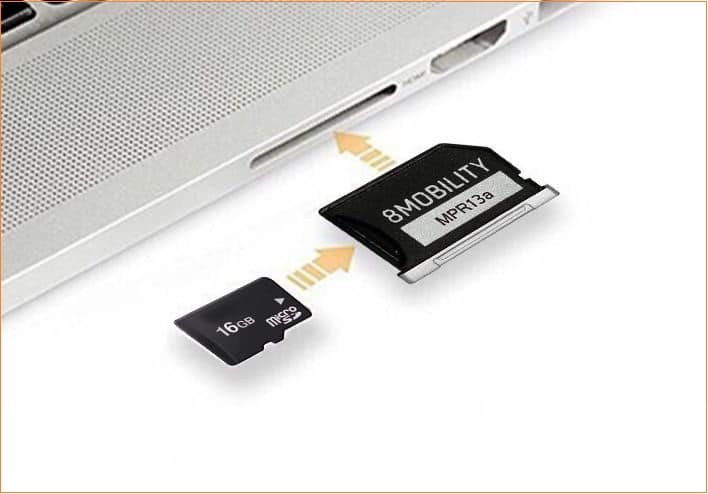 Step 2
Download and Install the Program
Go to download iSkysoft Mobile Memory Card Recovery software. Then drag the downloaded installation file to "Applications" and follow the instruction to install the software on your Mac.
After the installation, you can launch the program by double-clicking its icon. The program will then take you to the main window, where you'll see six tabs for the file types that you can recover; "Photo", "Video", "Audio", "Email", "Document" & "Others". Just select one or some of the file types that you would like to recover. You can also check the "All File Type" option on the top left corner of the software's interface to scan and recover all of your deleted/lost data. Click the "Next" button to proceed.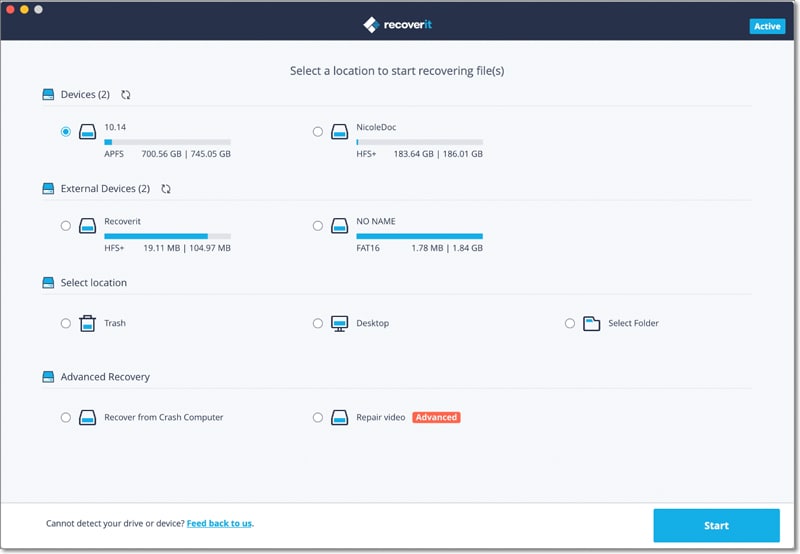 Step 3
Select the Target Location
The next window will display all the locations to be scanned, which are categorized into 4 parts; "Devices- Hard drives", "Common Location", "External Removable Device", and "I can't find my partition". Find your Micro SD Card from "External Removable Device" and then click the "Start" button to begin scanning it.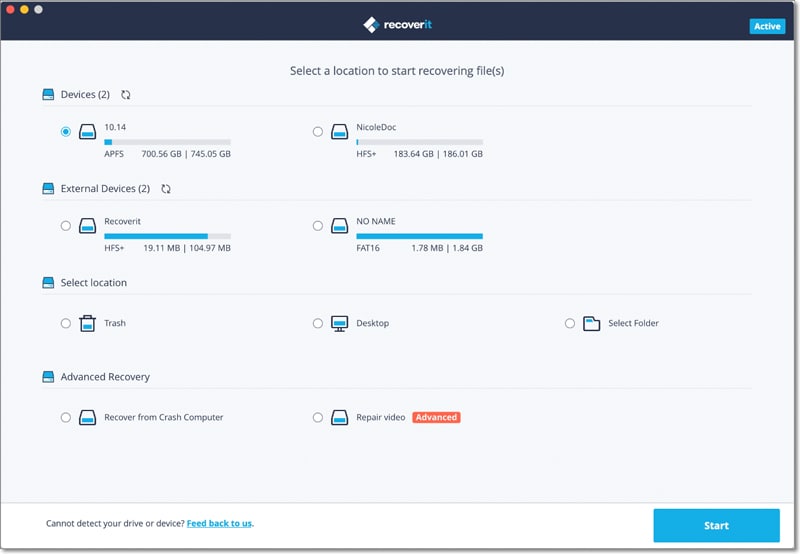 Step 4
Recover Deleted Files from Memory Card in Mobile
The default "Quick Scan" takes a few seconds to finish. Once it's completed, you'll be able to see the found files displayed by the software. In the window, from left, you can access the "Files View" and "Tree View" options and below, there are the corresponding scanned results. When you find the files you want, mark them and click the "Recover" button located at the bottom-right corner of the window to save them.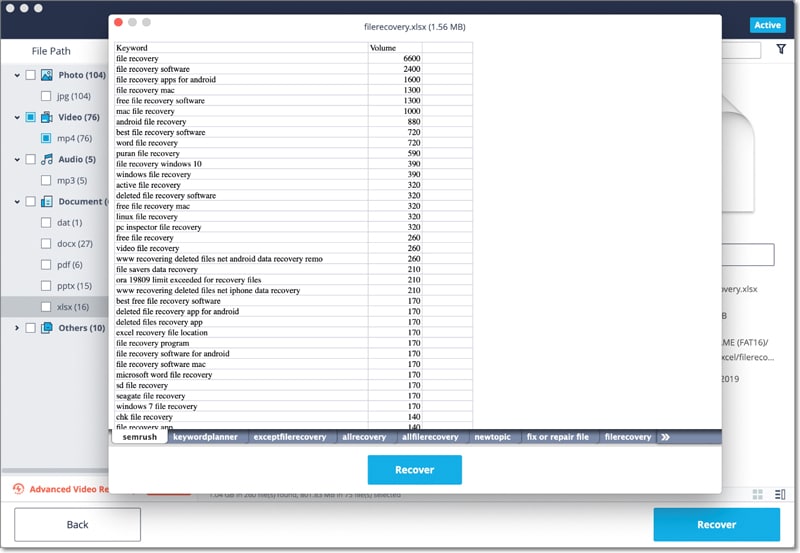 In case you don't find the files you want in the scanning results, you shouldn't be worried. There's another scan mode, "Deep Scan", which searches for the deleted/ lost files deeper. At the bottom of the window, there's an option "Can't find files, use Deep Scan". You can use this to start the "Deep Scan" mode directly. After a successful scanning process, just select the data you want to recover and click the "Recover" button.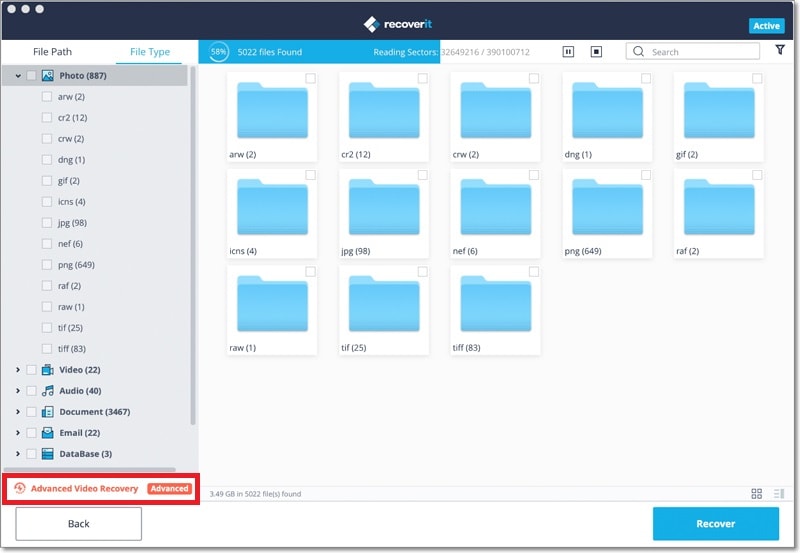 Part 2. How to Recover Deleted Files from Memory Card in Android Mobile
With the help of another highly-effective & reliable Android data recovery software, you can recover deleted files from Memory Card in Android Mobile in no time at all. One such program is iSkysoft Toolbox - Android Data Recovery, which recovers deleted or lost data not only from SD Cards, but also from the internal storage of Android Phones of any brand. The software is designed to handle all data loss scenarios, and can recover all the files you lost after a virus attack, software malfunction, accidental deletion, system crash, factory reset, rooting error, etc.
Why Choose This Android Mobile Memory Card Software:
iSkysoft Toolbox comes with an intuitive interface, which makes it easy to use.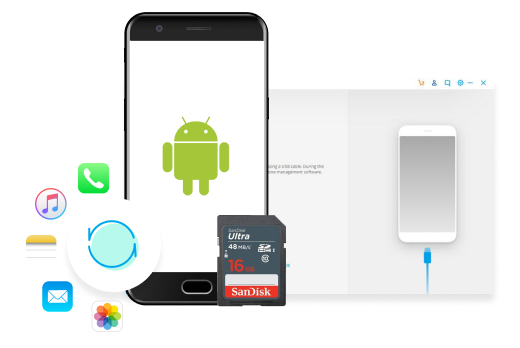 Recovers all file types including contacts, photos, videos, messages and more.
Fully compatible with over 6000+ brands of Android devices, including the ones running on Android 7.0.
After the scanning process, you can preview your files before recovering them back.
Guide to Recover Deleted Files from Memory Card in Android Mobile
Step 1
Install Your SD Card to Handset
Download iSkysoft Toolbox for Android. Launch the software then click "Data Recovery" menu from the main window. In the next popup window, click and choose "Android SD Card Data Recover" Place the SD Card on your Android phone and use an original USB Cable to connect it to your computer. When connected successfully, select the "Removable Disk" and click "Next".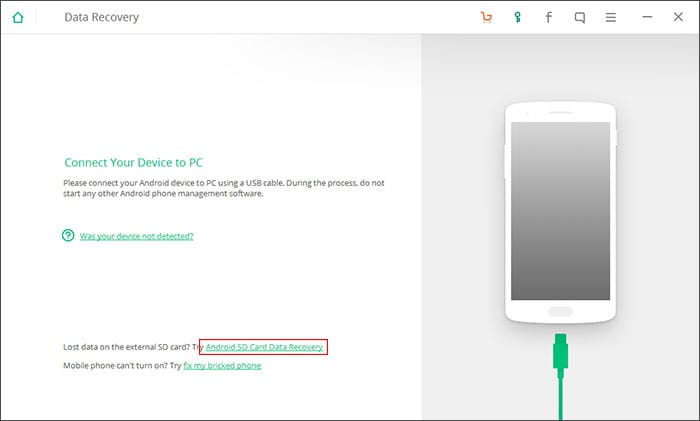 Step 2
Select Your Preferred Scan Mode
In the next window, you'll see two scan modes for Android SD Card recovery. We recommend that you try a "Standard Mode" first, since it can save your time. If this mode can't find the files you want, try "Advance Mode".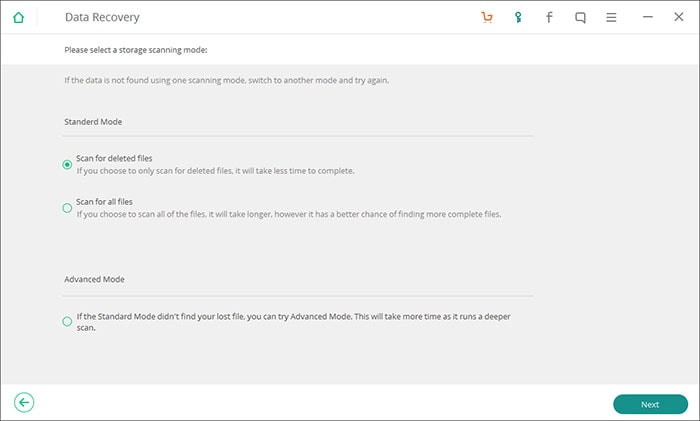 Part 3. Top 5 High Quality Memory Cards for Android Mobile
We use memory cards to expand the storage space on our Android mobile devices. These cards also protect our content, videos, photos, music, etc. In this section, we walk you through the top 5 high-quality memory cards for Android mobile. If you want to upgrade your phone's storage, go through this list to help you make an informed purchase decision.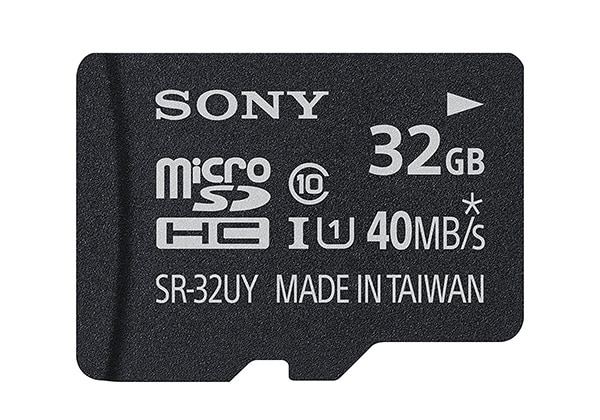 1# Sony 32GB Class 10 Micro SDHC R40 Memory Card
Sony 32GB Class 10 Micro SDHC R40 Memory Card is one of the top rated cards with decent features for average Android tablets and smartphone devices. The card supports up to 40MB/s transfer speed and has been tested to achieve high levels of reliability & data integrity. Moreover, the manufacturer offers file rescue downloadable software that you can use to recover your videos & photos that have been accidentally deleted or damaged.
Pros:
Compatible with Micro SDHC devices.
Waterproof and performs well under a wide range of operating temperatures.
Includes an adapter that you can use in SDHC compatible devices.
Cons:
The card is only available in 64GB, 32GB, 16GB, and 8GB, all of which may not provide you with enough storage space for your needs.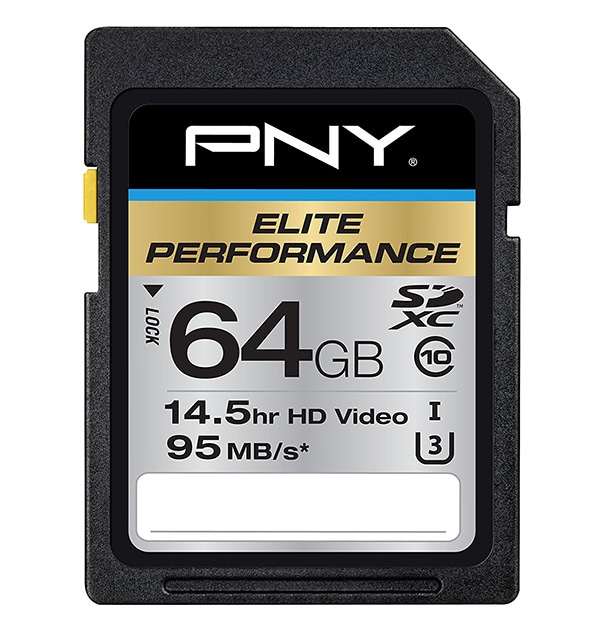 2# PNY Elite Performance 64 GB Flash Memory High-Speed SDXC
This Class 10 UHS-1is ideal for high-performance DSLR cameras and HD camcorders, but you can also use it on your Android phone or tablet. With up to 95MB/s speed for ultimate transfer rates and U3 performance, it lets you capture and save ultra fast action, sports videos, HD videos (Full HD and 4K Ultra HD), and professional photos. Apart from the 64GB PNY flash memory high speed, you are free to order the 32GB, 128GB, 256GB and 512GB versions.
Pros:
Reliable and durable; Shock Proof, Magnet Proof Waterproof and Temperature proof.
Backed by a lifetime limited warranty.
Compatible with both SDXC and SDHC devices.
Cons:
Users have complained of slightly slow performance when launching HD videos directly from the card..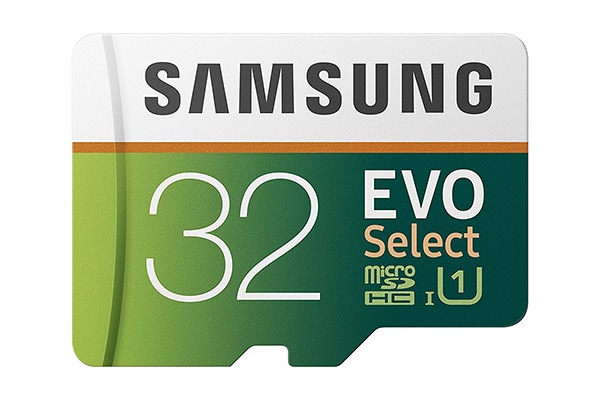 3# Samsung 32GB 95MB/s v(U1) MicroSD EVO Select Memory Card
Samsung 32GB MicroSD EVO Select Memory Card is designed for high-performance, letting you record full HD videos, play games, and listen to the best music on your smartphone, Android tablet, tablet PC, action camera, DSLR and more. This Class 10 UHS 1 card has read & write speeds of up to 95MB/s and 20MBs respectively. Backed by 4-proof protection, you'll be able to use the memory card in harsh conditions without worrying about its durability.
Pros:
A full-size adapter is included in the package.
The memory card comes with a 10-year limited warranty.
Available is also available in 64GB, 128GB, and 256GB.
Cons:
Warranty doesn't apply for a lot of uses, including dash cam, raspberry pi, etc.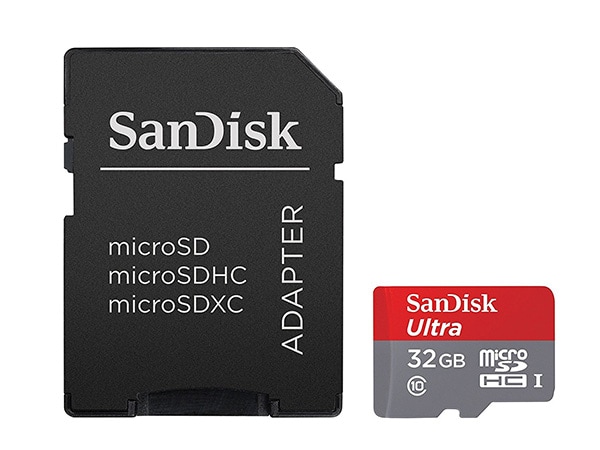 4# SanDisk Ultra 32GB microSDHC UHS-I Card
SanDisk Ultra 32GB microSDHC UHS-I Card is perfect for premium Android-based smartphones and tablets. With a Class 10 speed rating and read speed of up to 80MB/s, it lets you capture and save Full HD videos & high-quality photos on your Android smartphone/ tablet, and transfer them at ultra-fast speed. Moreover, the SanDisk Memory Zone App, which is available on Google Play Store, allows you to auto-manage your media and memory for peak performance of your phone or tablet.
Pros:
Waterproof, shock-proof, magnet proof, temperature proof and X-ray proof- durable.
It comes with an SD Adapter for use in cameras
A 10-year warranty protects every customer.
Cons:
The 32GB may still be insufficient for your needs, but you are free to order the 64GB, 128GB, 200GB, and 256GB versions.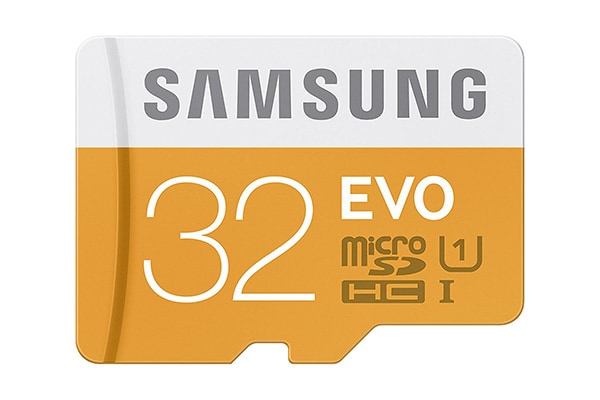 5# Samsung EVO 32GB Class 10 Micro SDHC Card
Samsung EVO 32GB Class 10 Micro SDHC Card is specifically designed for cell phones, smartphones, Android Tablets and Tablet PCs. The card has great transfer speed (of up to 48MB/s) and performance, which makes it perfect for full HD video recording, capturing high-resolution pictures, mobile gaming, music, etc. Furthermore, it comes with a 10-year warranty, meaning that if your card can become defective, the manufacturer might replace it for free.
Pros:
Compatible with micro SDHC and micro SDHC slots.
The included SD Adapter enables you to use the card with your cameras. Laptops, or desktop computers.
Reliable memory card; Waterproof, X-Ray proof, Temperature proof and Magnetic proof.
Cons:
The actual storage space is less than 32GB, but this is common with all Micro SD Cards