Most external hard drives have been divided into partitions and it's possible to accidentally format a partition containing data that you really need. This data could include media files like music, gallery, videos, texts or very important emails. If this has happened to you and you're probably wondering "Is it possible to recover data from a formatted external hard drive partition?", and fortunately, the answer is YES.
However, this data recovery is only possible if the deleted data has not been overwritten by the new files on the drive. Before you find a way out to get the lost partition back, begin by finding ways to recover the data in that partition. This is because any command given to the hard drive at that point only ends up overwriting those files.
What Could Cause Partitions of the External Hard Drive to Go Missing?
1. Formatting to repair the PC
Among the main reasons why people format the hard drive is to repair the Operating system especially whenever the PC becomes unresponsive to the instructions given, to clear files that are suspected of being corrupted with a virus so that the virus doesn't spread further or other Operating system issues.
2. Accidental formatting
Sudden machine formatting is another reason for which may end up losing files that are extremely important to us.
3. Malicious deletion by unauthorized users
An unauthorized person may come across a machine and probably get tempted to format partitions of the external hard drive without the owner's consent. This may be extremely inconveniencing and frustrating. To avoid such instances always ensure that your external hard drive is with a person you can trust or it has a password to prevent unauthorized access to files that mean volumes to you.
Additionally, you should develop a routine to keep backing up files that are stored in the external hard drive to avoid the hassle of having to look for a data recovery software to help you retrieve your files back.
Recoverit (IS) - Best External Hard Drive Recovery Software
Recoverit (IS) is among the best-known recovery software for partitions of the external hard drive. This program is available online and hence anybody should be able to access it. This robust program has been carefully designed to help you recover virtually all data that may have been lost with the lost partition on the external hard drive safely and completely. It helps in recovering all types of files, data with simplicity including documents, pictures, videos, audio files and more.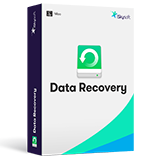 Recover lost, deleted or formatted data like music, photos, audio, texts, emails, etc. from any kinds of storage device easily, safely and entirely.
8 different recovery modes to deal with all kinds of data loss situations, including deleted files recovery, recycle bin/trash recovery, formatted drive recovery, lost partition recovery, external device recovery, virus attack recovery, system crash recovery, all-around recovery.
Easy to use and require no professional skills for every users.
...
Learn How to Recover Data from External Hard Drive Partition Step by Step
The process involves 3 steps that are easy-to-follow which are discussed below.
Step 1. Choose a recovery scenario from the drop-down list that has been provided. This begins the process of recovering the external hard drive partition. Here, you can choose "External Device Recovery" mode.
Next, connect the external hard drive that you want to recover data from with your PC and confirm your option by clicking "Next" as below: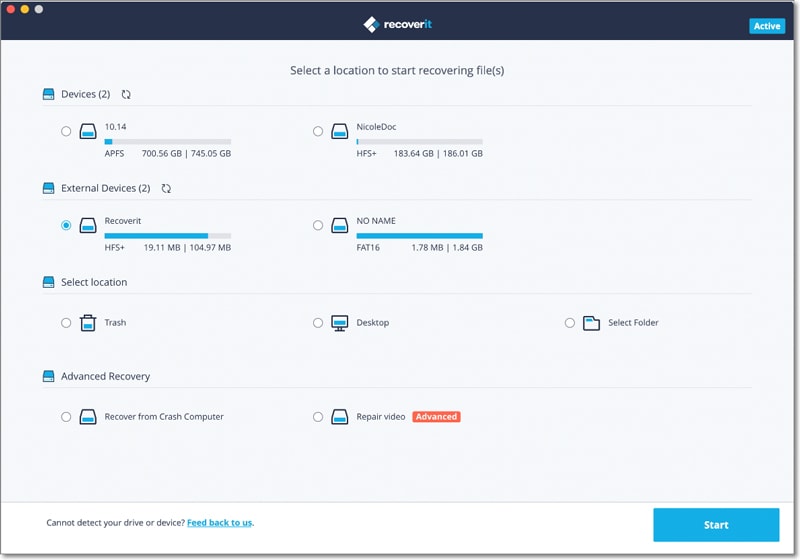 Step 2. Check the hard drive list and select your connected external hard drive. Then hit "Start" button to begin a quick scanning process on your device.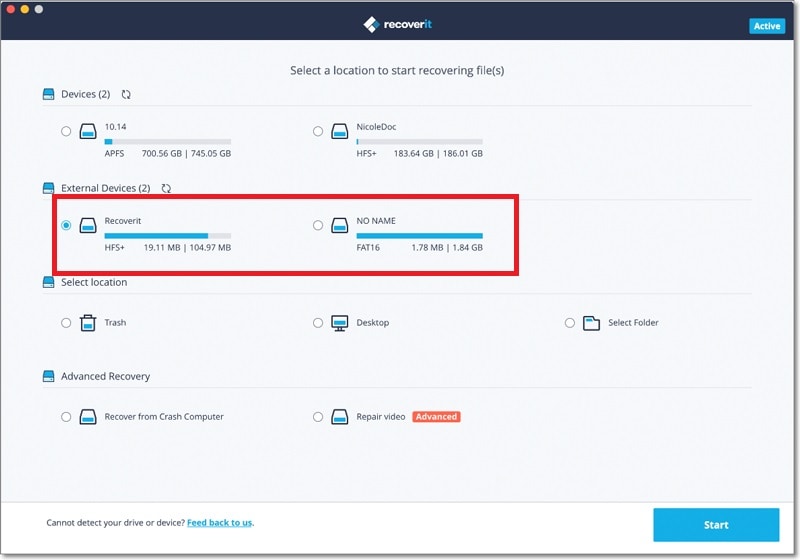 Step 3. Perform a quick scan on the hard drive to see if you will find the files you're looking for. In case you're not in a position to locate your files of interest after this, you will need to carry out a deeper scan to fish out for more information from the partition on the external hard drive.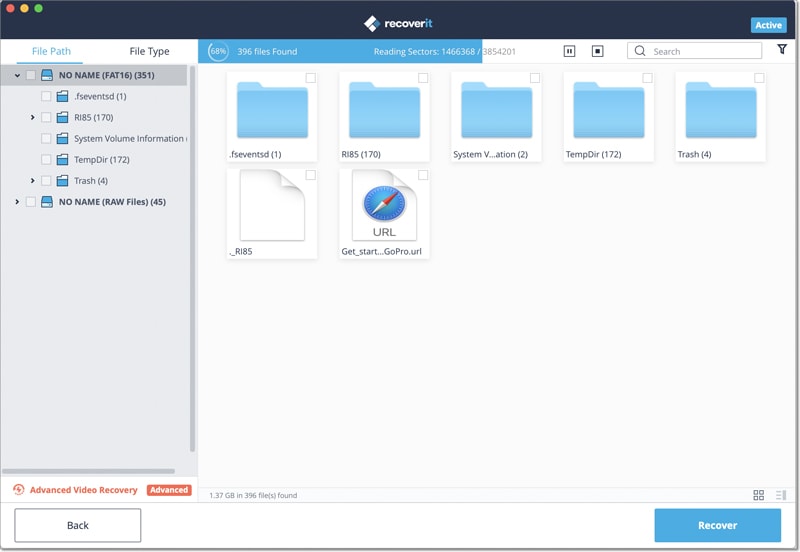 Step 4. After the scanning process is complete, all the files that have been located on the deleted are featured on the window. Good thing, you can view them in their initially saved names or preview through the files to identify whatever you wish to retrieve. After that, click "Recover" to save the selected files to computer.
Conclusion: Recoverit (IS) has proved to be a life-saving tool as it has helped many individuals to recover lost partition from external hard drive. But, please be noted that it is always important to ensure that all your data is backed up elsewhere just in case anything happens and you cannot locate a partition on your hard drive.