Because the large space in USB drives, so it is always divided into partitions depending on the size of it. The files are saved randomly with different categories to avoid any malfunction or data loss. However, sometimes a partition is inaccessible due to lots of reasons, and that means you might lose all data on it if you can't find a reliable way to recover data from USB partition.
The USB flash drives are most vulnerable to data loss and corruption, so it is advised to always keep a data backup before you make partitions out of it. But if you don't keep any backup of the USB partition data, you still have an opportunity to get the USB partition data back with a simple tool like Recoverit (IS) for Mac.
In this article, you will learn all the major aspects related to a USB partition. Read the complete article and get your knowledge about USB drives updated.
Why Need to Do USB Partition Recovery?
USB data partition recovery is used to recover data from the partition that is facing data corruption or loss of files. There are many scenarios in which USB partition recovery has to be done such as Windows issue, accidental deletion, system booting failure, accidental formatting and so on.
The recovery of lost data could be performed on a variety of media devices such as USB, memory cards or SD cards, etc. These storage devices have one thing in common that there is one electronic equipment that fails and gets damaged and if this happens, the data stored on the USB could be compromised.
So, how to recover USB partition easily?
---
How to Recover Data from USB Partition on Mac or PC?
You might have found that you need a USB Partition Recovery software as your life saver if you want to recover files from a USB partition, but actually it is not a simple task to pick up one among all solutions on the Internet. Here, we could like to recommend Recoverit (IS) for your reference, because of its powerful recovery ability and high compatibility.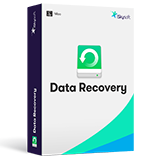 Not only recover deleted, lost or corrupted USB partition, but also restore data after a system crash, or virus attack, etc.
Support more than 550 formats of document that you can find on your drive.
Different scanning modes help you to find all recoverable files and allows you to preview these files before the recovery.
Easy to use and 100% risk free.
...
Steps on Recovering Files from USB Partition on Mac or PC
Step 1. Once the program is launched, you can see 8 different options on the main screen. Here, you can select "Lost Partition Recovery" to begin your recovery process. This option would also work if you have any hidden, lost or inaccessible partition.
Step 2. The partitions available on the hard drive would appear in a list. Select the partition you want to recover and click on "Start" option to start the scanning process.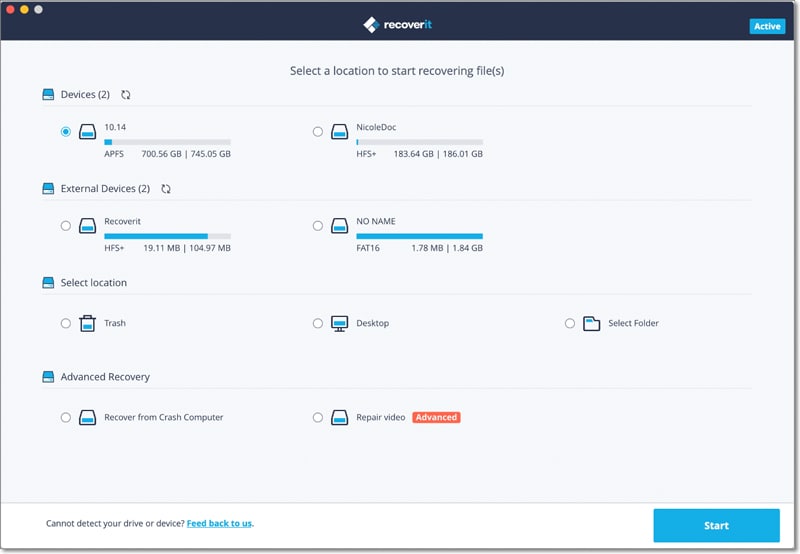 Step 3. Now, the scanning is beginning and when it is finished, you can preview all scanning results and find the files you wish to restore, then hit "Recover" button to end the process.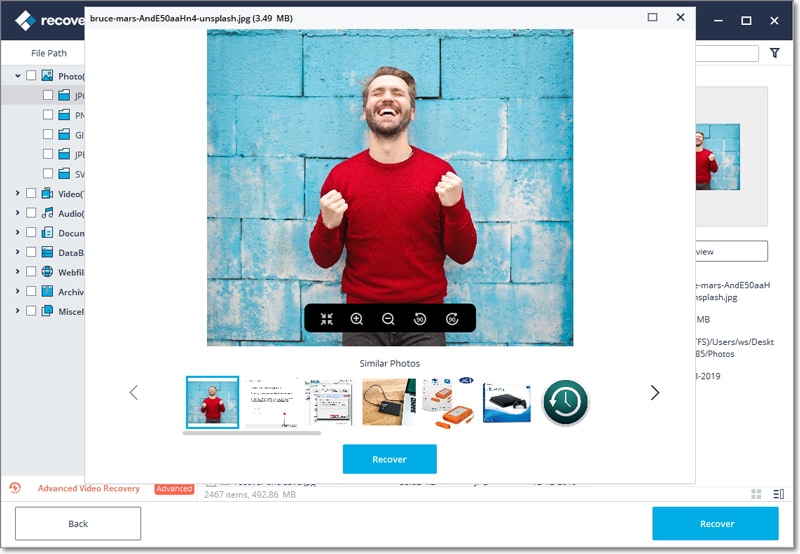 Sometimes, this mode may fail to find your target files, then you can use "All-Around Recovery" to conduct a deep scanning on the partition one more time.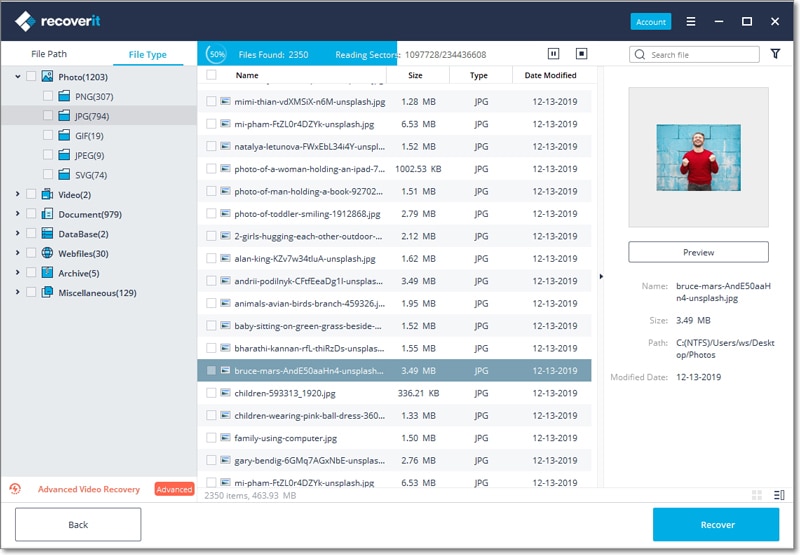 ---
Tips to Improve the Success Rate of Recovery
1. One should always avoid the unethical ways to recover data from physically damaged or non-working storage devices. It might worsen the situation and create new obstacles in recovering the files. In some situations, the user may try to freeze the damaged device into a freezer to make it accessible but this might make it worse. It can damage the device permanently. Our advice is to avoid such attempts of recovering your files and rely upon the standard ways of recovering the data on corrupted hard drive.
2. The failed attempt to recover the data on the corrupted device could lead to a permanent damage sometimes as you are not aware of the consequences. It might include opening the case of hard drives to replace the failing part. Using hard drive repair utility to fix the logical issues on the hard drives and connecting it directly to the motherboard would damage the hard drive badly. These things are not considered good for the purpose of getting the hard drives working. Data recovery is done for the possibility of getting the data back by ethical methods without damaging the device. The purpose of applying different ways of recovery is the data we want to recover.
3. The data recovery program is not always capable to guarantee that it would recover the files completely. It depends on the situation which the file has been damaged or lost. The files which are simply deleted or has been formatted could be recovered only if they are not overwritten and damaged by virus and Trojan programs. Although there are certainly other reasons behind the unsuccessful data recovery which are mentioned below, you may read them to acquire the best knowledge about the data recovery program and its limitations.
- If the location of file is missing and the recovery program is not able to locate the file on your drive. It might show you the file that is overwritten but might not be able to recover it properly.
- If the magnetic are of a storage is damaged or the storage is physically failed it might not be able to locate where the actual file is located.
- The header information of a file is overwritten and it is heavily infected, in such cases the information about the file is inaccessible even by the recovery program.
---
Conclusion
Now, do you know how to recover data from a USB partition? Obviously, owning a reliable yet professional data recovery software can greatly save your life in every urgent moment. So, just take the Recoverit (IS) software as an free trial, and I believe you'll never regret your option today.