Contents
1. Restore Files on Android
Have you ever lost an important file on your phone? There can be various reasons for loss of data and it is important that you are careful such that you can avoid the loss of files. As the files can have sensitive information or even details which you need for subsequent uses, it becomes important to recover them. There is a way that can help you restore deleted files on Android and we will elaborate the steps for you.
Part 1. The Program for Restoring Files on Android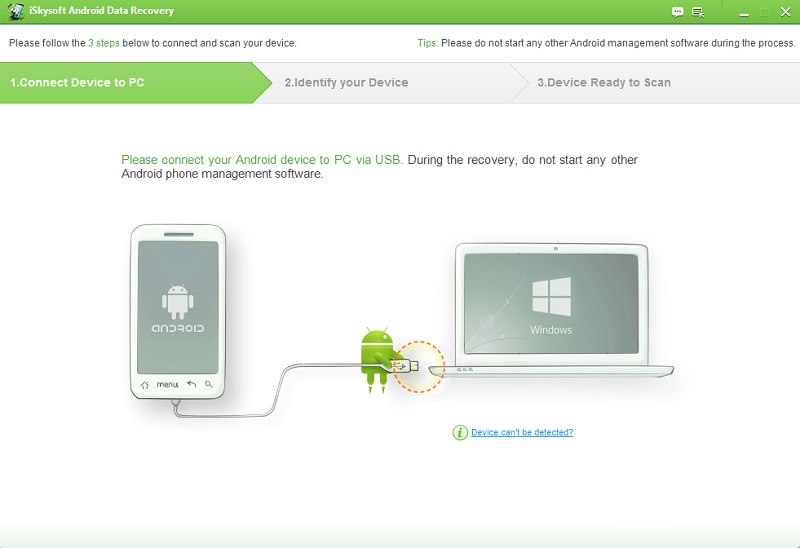 iSkysoft Android Data Recovery is one of the most befitting tools which you can use for this purpose. Here are some of the key features offered by this software which makes it an excellent fit.
It is fully compatible with more than 6000 Android devices.
It supports Android devices that run on almost all android versions.
It can help you recover different kind of file types like WhatsApp messages, contacts, text messages, photos, videos, audio files, documents.
Part 2. Step-by-Step Guide for Restoring Deleted Files from Android
If you've experienced losing some files before, then you understand the feeling of regret for not having them on a backup. It's these types of scenarios that iSkysoft Android Data Recovery is trying to resolve. Those who have tried using it can attest to the efficiency of work that it does. Given that you follow the steps closely, you will have those deleted files right back on your Android phone.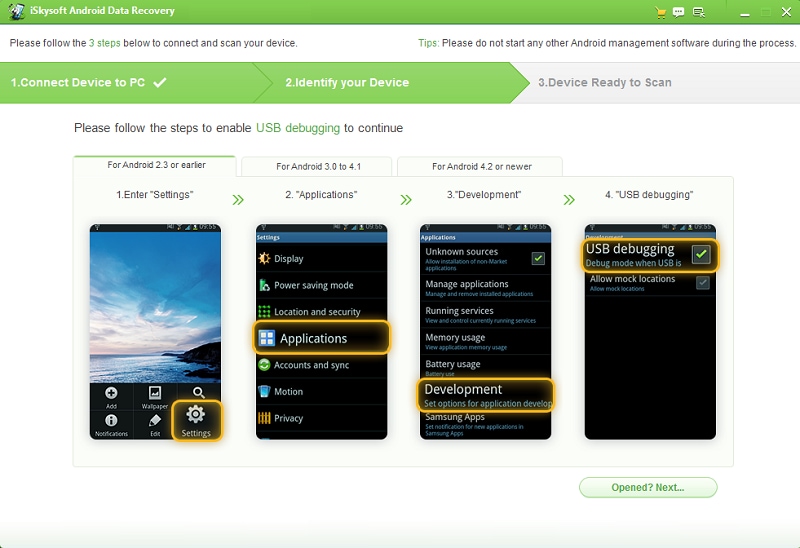 Step 1. Connect Device and Enable USB Debugging
Run the Android Data Recovery and then connect your phone which contains lost data to your computer. Enable "USB Debugging" option on your phone. Follow the steps listed on the program's interface.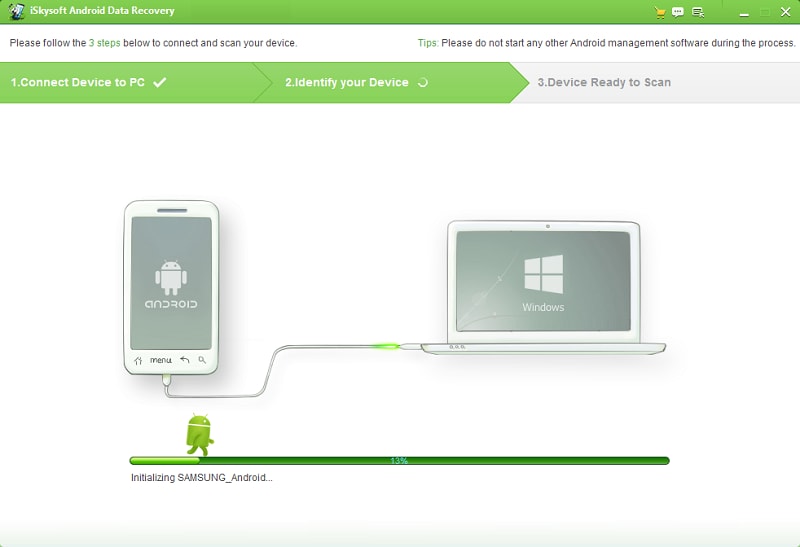 Step 2. Analyze Your Phone
When you have enabled the USB Debugging option, the software will now try to scan the content in your device. For rooted phones, you will find a prompt on your phone which will ask you for permission for super user authorization. Click "Allow" on your phone.
On your PC, in the application window, there will be a button, "Start". Hit on "Start" and the software will start scanning the phone.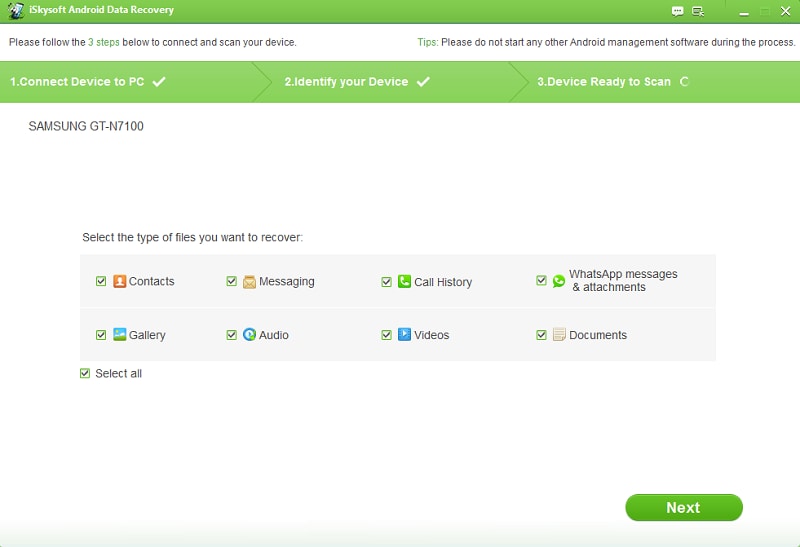 Step 3. Select Target File Types
You will find a list of different file types which you want to scan. If you want to restore all files, click on the option, "Select All"; lest you can simply check on the boxes corresponding to the file types which you wish to recover.
You now need to choose the scanning mode. There are two options to choose from namely standard and advanced.
In the "Standard Mode", you can either select "Scan for Deleted Files" or even the "Scan for All Files". The latter will take more time and will produce a larger directory of results.
If you choose to opt for "Advanced Mode", it will run an even thorough check and will help you recover all files. It should be done only if you are convinced that the standard scan failed to offer complete results.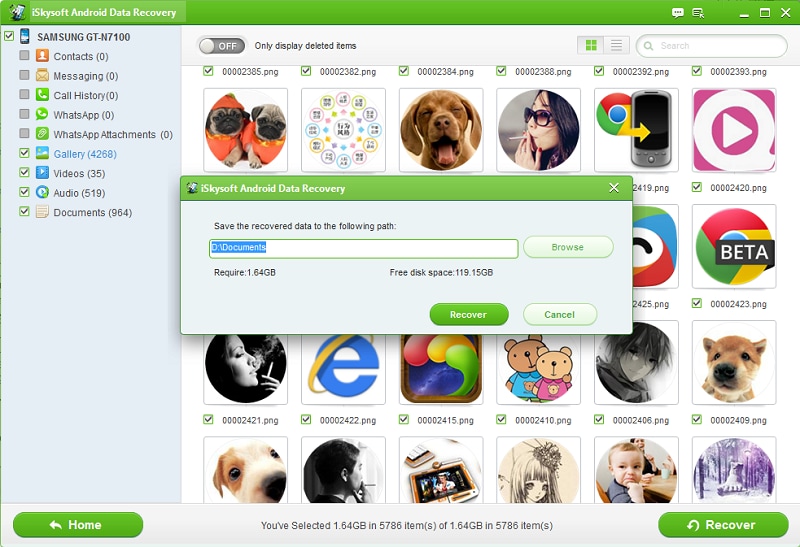 Step 4. Preview and Recover Your Files
After the scanning is finished, you will again find a list of categories stating the files which you wish to recover. You can preview the content and then select the ones you need. There is an option for displaying only deleted items for your convenience.
Once you have selected the items to be restored, click on the "Recover" button and store the same on your computer. Now, go back to the other category of file types which you wish to save and follow the same steps. This way, you can save all the deleted files and thereby restore all data completely.
Part 3. Tips for Avoiding Data Loss on Android Phones
So, now that you are aware of the steps to restore the deleted content, simply follow these tips.
Always try and keep a regular backup of your content. This will prevent accidental loss of data.
Try and avoid visiting suspicious sites as virus attacks can delete content too.
Do not install un-trusted files on your phone.
Never click a link you do not trust.