Losing data is a risk we take every time we use our computers, smartphones and tablets. This is the main reason why it is so important to always have a backup of the data on these devices to ensure you have a fall back plan if for some reason all of the data on your device suddenly disappears. But there are times when we completely disregard to create a backup of the data on our devices or sometimes the data is just freshly created and didn't get a chance to make it on to the pre-scheduled backup system we create. This is where file recovery software comes in. If you have ever lost important data on your device, then you understand the importance of having a way to get the data back quickly and easily. The following are the top 10 file recovery programs you can use to do that.
The Best 10 Files Recovery Software
iSkysoft Data Recovery for Mac (or iSkysoft Data Recovery for Windows) is by far the best data recovery program you can find. This is because it perfectly combines the ability to safely recovery any and all types of files with a very simple user-interface to make it ideal even for the novice user. From the minute you install the program on your computer to the moment you recover your missing data, iSkysoft Data Recovery takes the utmost care to ensure the process is as simple as possible. The following are just some of the features that make this simple data recovery process possible.
Key Features of iSkysoft Data Recovery:
The program's features are highly specialized and all of them work together to help you recover all of your deleted data in the shortest time possible and in the original condition.
you will not be spending too much time trying to figure out which button to click. But just in case you're skeptical, we are going to show you how to use it.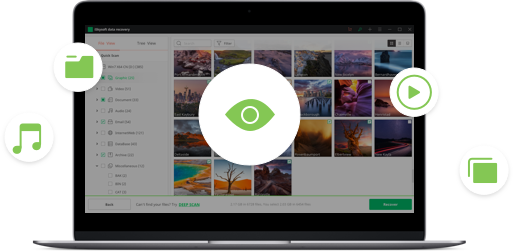 It is also useful when recovering data that has been lost due to accidental deletion, virus infection, unexpected power outages, software crashes and even improper operations.
The program also takes care to make sure that your computer and the data on it is 100% safe during the recovery process.
Step-By-Step Guide to Recover Files on Mac
Begin by downloading and installing the program to your computer. It is however important that you install the program on a different drive than the one containing the missing data. This is to avoid overwriting the data on that drive and making it impossible to recover. Once the program is installed, follow these simple steps to get your missing data back.
Step 1. Launch the program and from the supported file types. If you know the type of file you are looking for, you can select it by clicking on the them. This will save time by allowing the program to scan for only that file type. Then click "Next".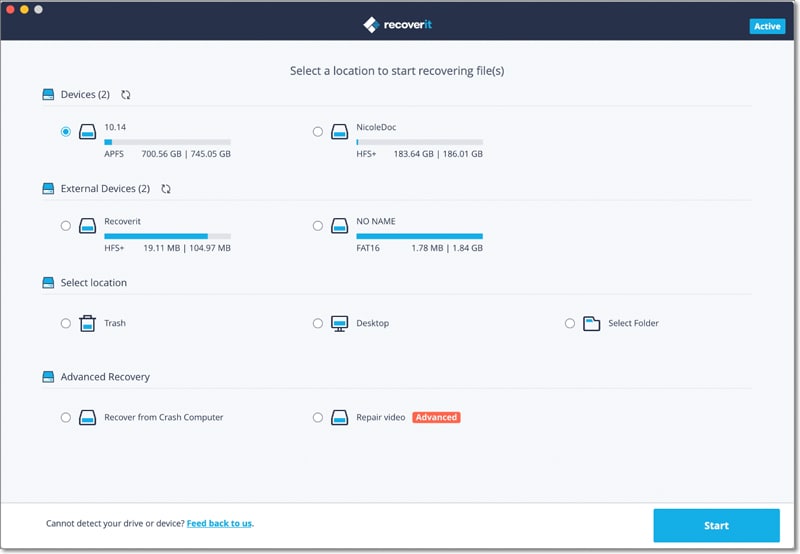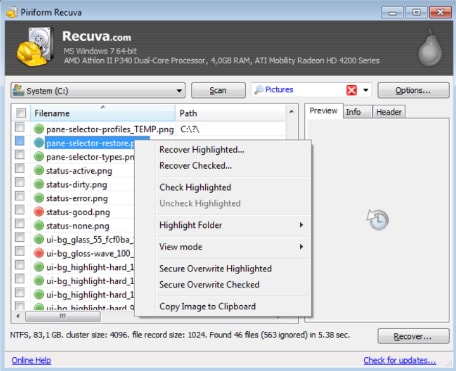 This is a free program that also allows users to recover deleted files from Windows and Mac systems. It is useful when you want to recover data from the computer's hard drive or even external storage devices such as SD cards, USB drives and others.
Pros:
It comes with a secure delete feature
It has a portable version
Cons:
Not as powerful as some of the paid versions
Can fail to recover some files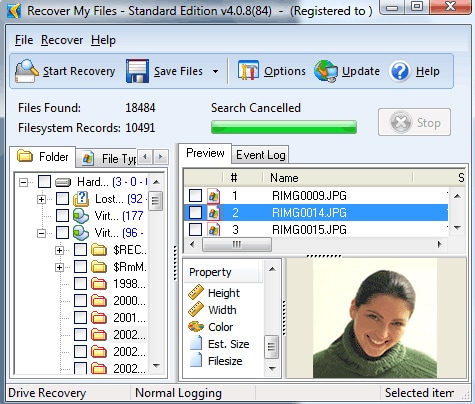 This is a professional data recovery program with the capability of scanning your hard drive and recovering the missing data. It ranks better than average when compared to other similar programs.
Pros:
It comes with great user reviews
It is very good for recovering data from a re-formatted drive
Cons:
It doesn't work very well when trying to recover data from an external storage device such as an SD card.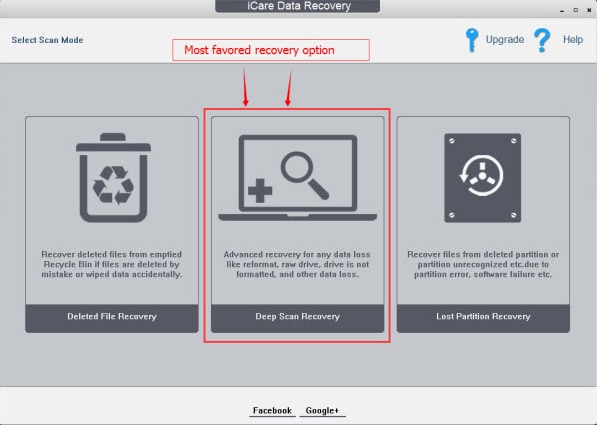 This program is also quite handy when you want to recover lost data on either your Mac or Windows system. It can be used to recovery single files or even entire partitions.
Pros:
It is very effective in data recovery for all types of data
Cons:
It may not work for external drives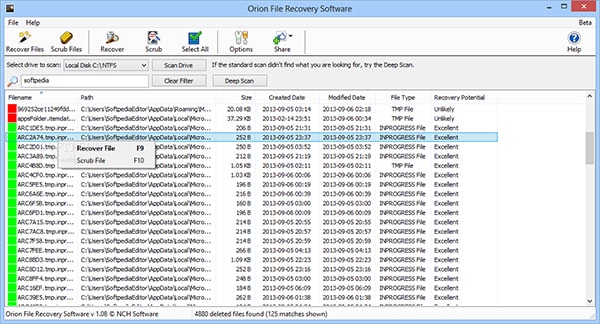 This is another program you should consider checking out. Mostly because it can be used to recovery just about any file type and recovery is often very easy. The program comes with the unique ability to calculate the amount of data that can be recovered from the selected drives and even scan more than one drive at the same time.
Pros:
It can recover almost all types of data from all drives
It has the ability to scan more than one drive at the same time
Cons:
It can be a little difficult to use
It marks too may files unrecoverable and hence may not be ideal for complete recovery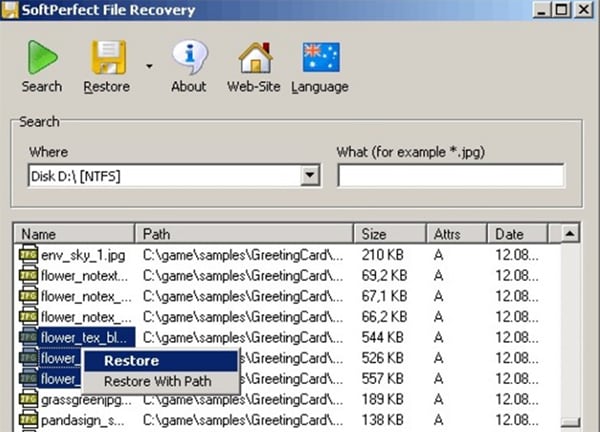 It is probably one of the simplest data recovery tools you can find simply because it allows the user to select the drive they want to examine and then click search. In a minute the files in that drive are displayed and you and go ahead and recover them easily.
Pros:
It is easy to use and highly effective in data recovery
Can be used to recover all types of files
Can recover files that are compressed or encrypted
Cons:
It is too basic, lacks some of the more advanced features other programs bring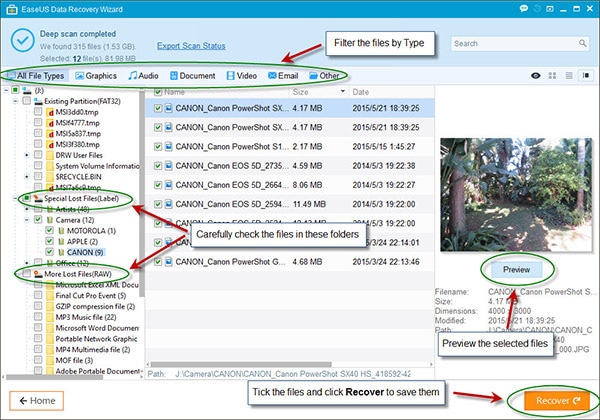 Possibly one of the more recognizable data recovery programs on the market, this program can also be used to recover all types of data from almost all drives, even external storage devices. It is also very easy to use and comes for both Windows and Mac users. It is however more suitable when you want to recover data from a hard disk that has suffered a simple logical data loss.
Pros:
It is widely popular with great customer reviews
Can recover data both from external and internal drives
It is effective in the recovery of all types of data
Cons:
May not be useful when recovering data from a formatted drive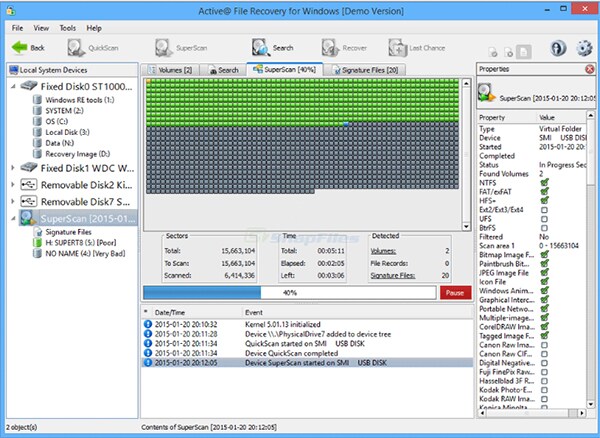 This is another recognizable and highly effective data recovery program for Windows and Mac users. It comes with some highly effective yet user friendly features that are designed to make data recovery very easy.
Pros:
It is one of the most powerful data recovery programs around
It offers multiple ways to recover data
Comes with a data-imaging tool
Cons:
It failed to display the track names of recovered music files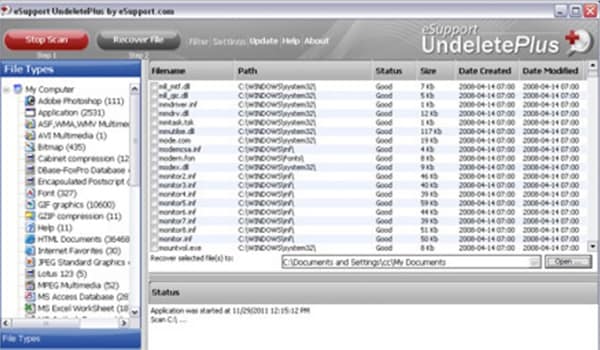 This is the ideal program to recover missing data from just about any storage device including flash drive and SD cards. It is very useful in the recovery of all types of files and works very fast.
Pros:
It offers filters that make scanning for missing files easy
The results are arranged in an organized manner
Cons:
Scanning can be a little slow and it failed to find some files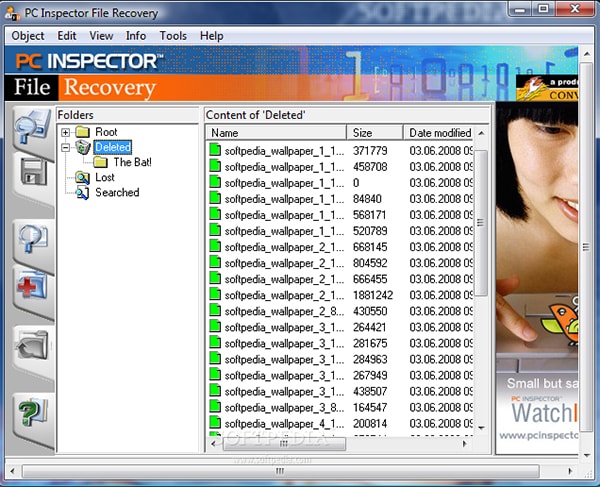 This is a free data recovery program that allows users to reconstruct missing files and can even restore the missing files with their original date and time. It can be used to recover numerous different types of files.
Pros:
It is completely free to use and comes with a very simple user interface
It can't be used to effectively recover all types of missing files
Cons:
May not work to recover data from external storage devices
It hasn't been updated in a while so may not have some of the more advanced features you'll find on other recovery programs