Is there anything worse than that moment when you realize that your data is gone? Whether it's your precious photos, data for work or even your literary project, that point where you can't find it any longer and the sinking feeling that goes with it is one to be avoided. There are few people who understand how to find these files when things go wrong, however there are several pieces of data recovery software for Mac available to help you.
Part 1. Top 5 Dada Recovering Programs for Mac OS X
#1. iSkysoft Data Recovery for Mac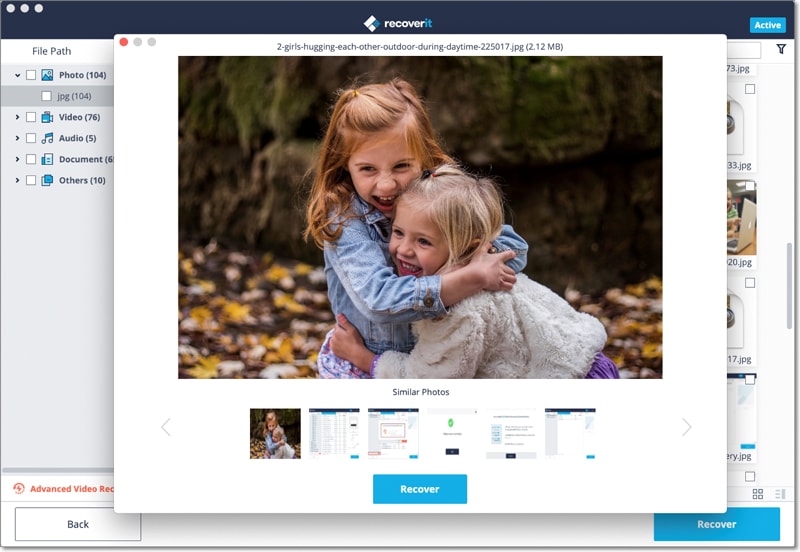 iSkysoft Data Recovery for Mac is a comprehensive file recovery program that allows recovery in a huge variety of circumstances. With a very clear and intuitive interface, it has the ability of automated recovery of your files under most circumstances. With the ability to find files lost when deleted by emptying the Trash Bin or Command + Delete, through resized or deleted partitions or even RAW data recover by using file signatures. It can recover almost any lost file from your Mac, documents, photos, video, email or video. With its easy to use interface and comprehensive abilities it provides thee complete file recovery solution for Macs (macOS 10.13 High Sierra).
#2. Data Rescue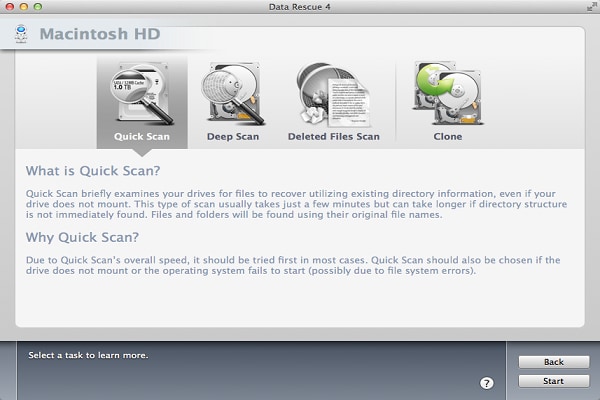 Perhaps the most recognized name in mac data recovery, Data Recue is a fully featured software package that allows you to recover crashed, corrupted or non-mounting hard drives, damaged or deleted files, even those deleted by Command + Delete or the Trash Bin being emptied and even recover files from reformatted or erased drives. It works equally well on your main drive as it does additional or external drives and is an efficient and effective package. It is relatively easy to use although it does lack some of the more user friendly design features found in others here, notably iSkysoft's offering, and can recover almost any file you can think of.
#3. DiskWarrior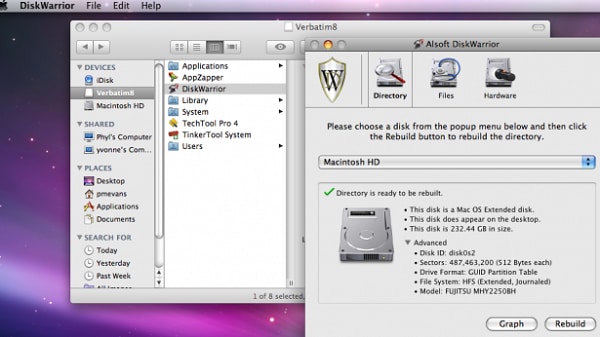 DiskWarrior is a slightly different product to others here, rather than simply looking for old files in the case of a disk failure it seeks to recreate the entire disk structure, using files it finds along the way. This, it claims, allows DiskWarrior to find more files than other recovery packages, and the awards it has won tend to back this up. For an accidentally deleted file this is not the software to turn to, but it is ideal for recovering data from drive.
#4. Stellar Phoenix Mac Data Recovery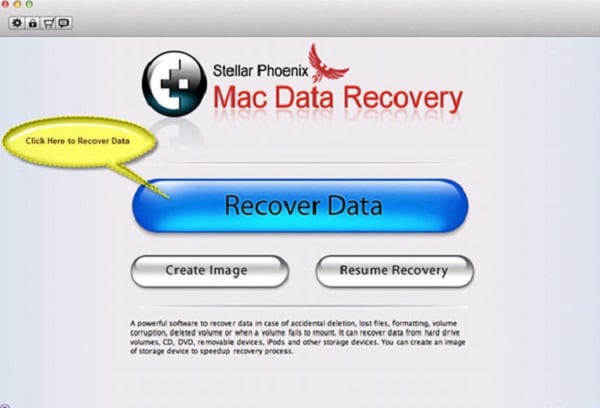 This is another package that excels in ease of use, it can recover files from a wide range of scenarios, including accidental deletion, both through Trash Bin and shortcuts delete. In addition, it can recover from deleted partition and volumes, reformatted drives, as well as iPods connected to your Mac. The interface is easy to use, guiding you through the process in an easy to understand way and separating you from the often complex mechanics of file recovery, making this an ideal program for those looking for a package that guides you along every aspect of finding your lost files.
#5. R-Studio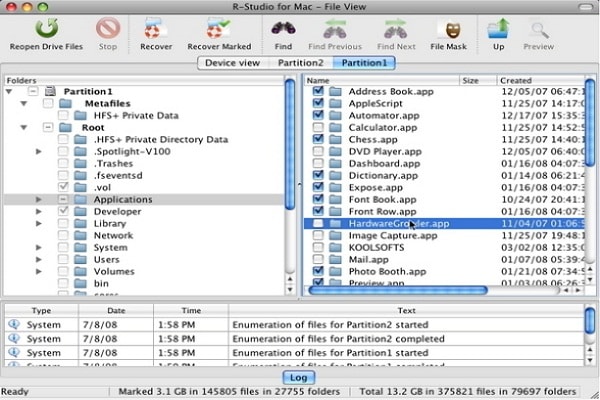 Able to recover files from most formats, including Mac native HFS/HFS+ and FAT/NTFS/ReFS Windows formats and UFS1/UFS2 FreeBSD formats. It can recover data from formatted disks, deleted files and damaged disks alike, and can create its own boot drive to aid main drive recovery. Whilst the package offers everything one may need from file recovery software, it is not as easy to use as others here, and as such this is a software package for those with some experience.
Part 2. Comparison of Data Recovery Tools on Mac
| Features | iSkysoft Data Recovery for Mac | Prosoft Data Rescue | DiskWarrior | Stellar Phoenix Mac Data Recovery | R-Studio |
| --- | --- | --- | --- | --- | --- |
| Main Feature | Ease of use and effectiveness | Comprehensive ability | Disk repairs | Ease of use | Comprehensive ability |
| File Deletion Recovery | | | | | |
| External Drive Compatibility | | | | | |
| Recovery Wizard | | --- | --- | | --- |
| Cost (US $) | $89.95 | $99.00 | $99.95 | $99.99 | $79.95 |