Contents
3. Share PDF

4. More PDF Editors
PDF is a popular format for document exchange. For those who use PDF often, they need to edit PDF files for various pruposes. Sometimes you might need to change the background color in a text box. Or you might need to change the texts color and PDF page background. Here in this article, we would like to share some tips on how to change text color and background in PDF documents, either on Mac or on Windows PCs.
The Best PDF Editor to Change Text Color and Background in PDF
Changing color in PDF on Mac is very simple if you were using a word processing program - iSkysoft PDF Editor for Mac ( or iSkysoft PDF Editor for Windows version). The text editing mode allows you to delete or add text to PDF document. And in the menu and toolbar, you will find options that will allow you to change the font, font size, and even customize colors to emphasize your text selection or specific pages in PDF. In just a few clicks, you can change the PDF to any color you want. Try it out.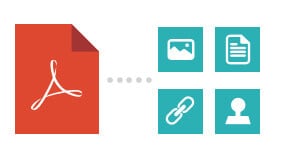 Part 1. Change Text Color in PDF on Mac (OS X El Capitan)
Step 1
Open PDF file with the Mac PDF editor
If you have installed the PDF editor on your Mac, run the program and click the "Open File" button. Then navigate to the folder with PDF files, choose the PDF you want to edit and the file will open automatically.
Click the "Edit" button in the toolbar, and double-click the text you want to edit and then pick a color you like.
Step 2
Start to change text color in PDF
To get more colors, you can click the "Show Colors" button. And the pick color in the pop-up window.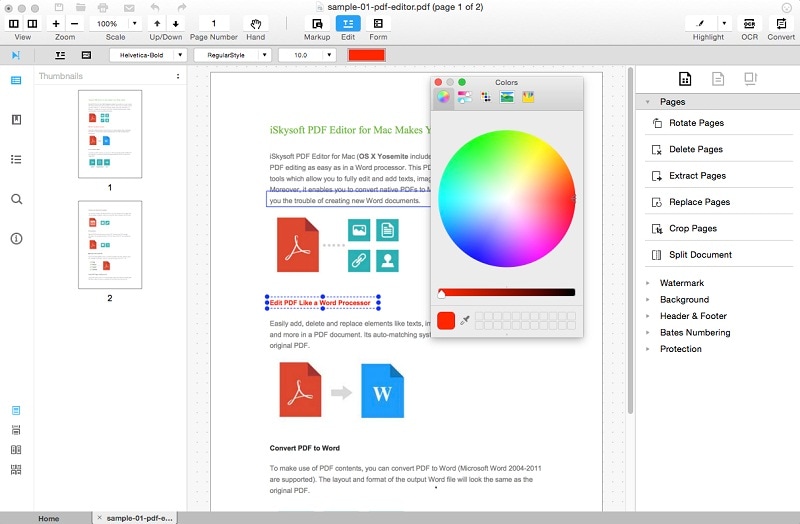 Part 2. How to Change Background Color in PDF
In addition to change the texts color in PDF, you can also customize the background color of your PDF pages.
Step 1
Import Your PDF
The initial step is to launch iSkysoft PDF Editor on your Mac and then click the "Open File" button to load your PDF into the program. Then navigate to the right side menu and click "Background > Add".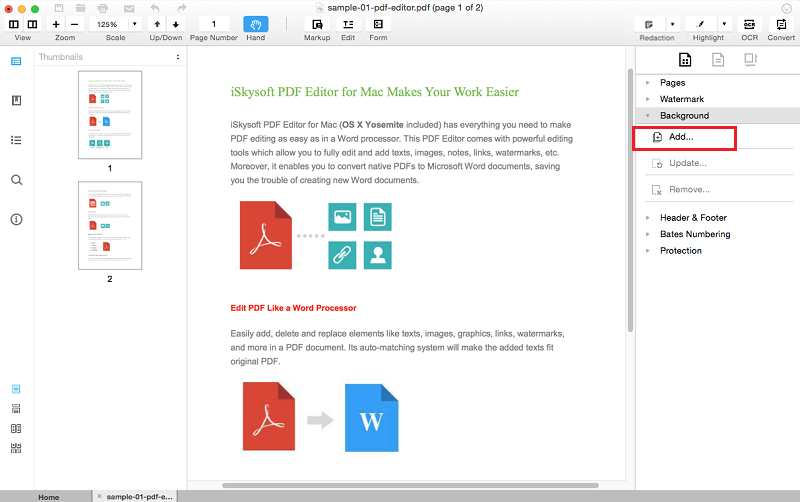 Step 2
Fill Background Color
In the pop-up window, you can pick any color you like and add it to your all your PDF pages. You can also choose to add color to some pages of your PDF document. Finally, click "OK" to confirm the change.