Teorex Inpaint
Pros:

Easily erase any element from your photos! Simple operation.

Cons:

Single function.

Support OS:

Mac OS X 10.7 or later, and Windows 7/8/10/XP/Vista

The Verdict:

10/10
Have you ever encountered a problem that you find some tourists you don't know appear in the photos you took during a vacation? Honestly, it is hard to avoid such a situation. Take it easy. Now with Teorex Inpaint, you will be able to remove any unwanted parts on your pictures at will. It requires no special skill, and everyone can handle it with ease.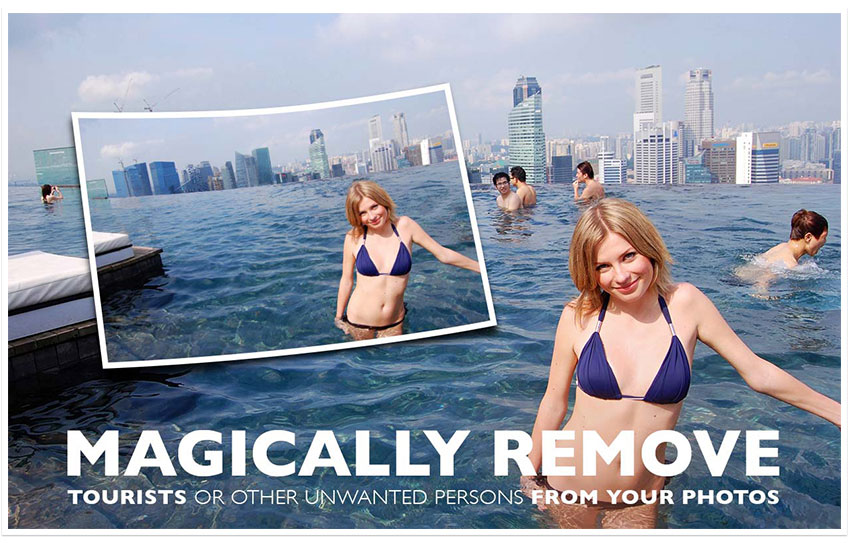 Easily remove all unwanted persons from your travel photo
It is quite annoying that nasty tourists stalk back and forth when you take photos and spoil the best shots, isn't it? Don't worry. Teorex Inpaint will help you take them away from your photos with ease! After selecting and removing unwanted person from your pictures within simple clicks, you will be definitely the protagonist of your travel photos.
Erase any element as needed
In addition to tourists or other unwanted people in your photo, all unwanted watermarks, date stamps and logo can be deleted with only a few clicks by using Teorex Inpaint. In general, this program can help remove any element in the picture according to your specific requirements.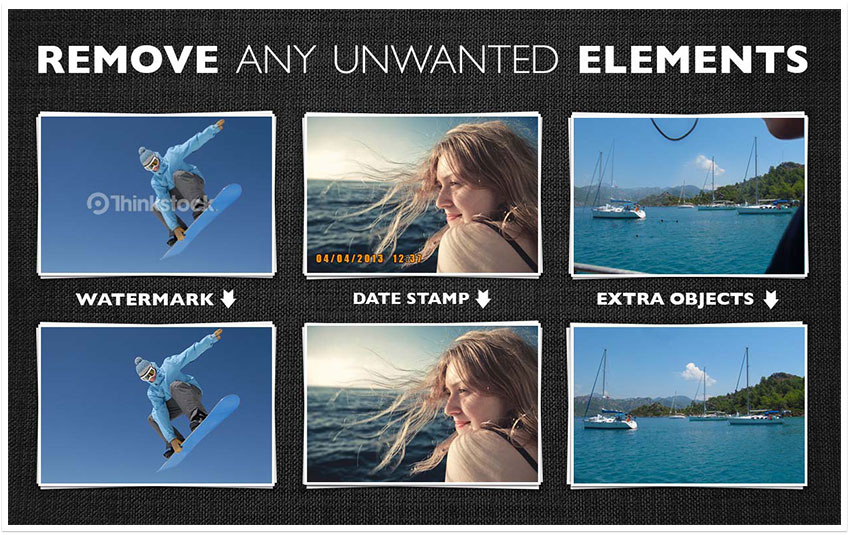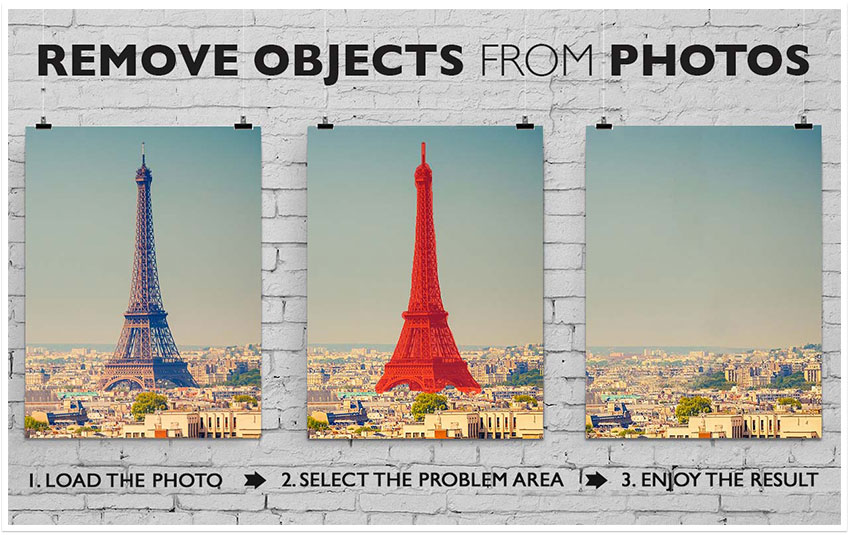 Delete redundant objects
You certainly do not want your precious pictures get ruined by tiny objects. With Teorex Inpaint, any detailed objects, like power lines, buildings, background wreckage, etc, that influence the beauty can be removed from pictures within several simple steps. By the way, it won't do any damage to other crucial parts on your picture during erasing tiny elements.
Retouch old photos
Old photos can always evoke fond memories of the past. However, if pictures are not kept well, they may be damaged over time. Now Teorex has been developed, which can be used to retouch your old pictures by erasing alas, scratches, spots and tears.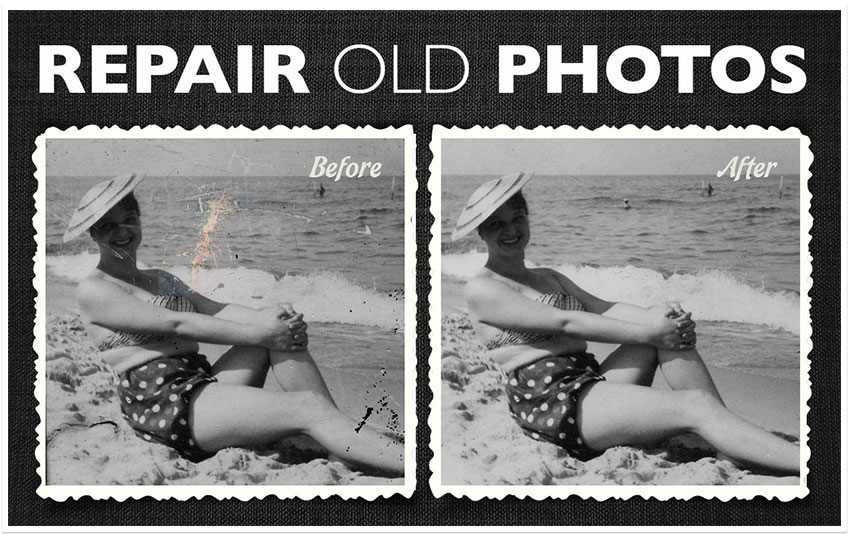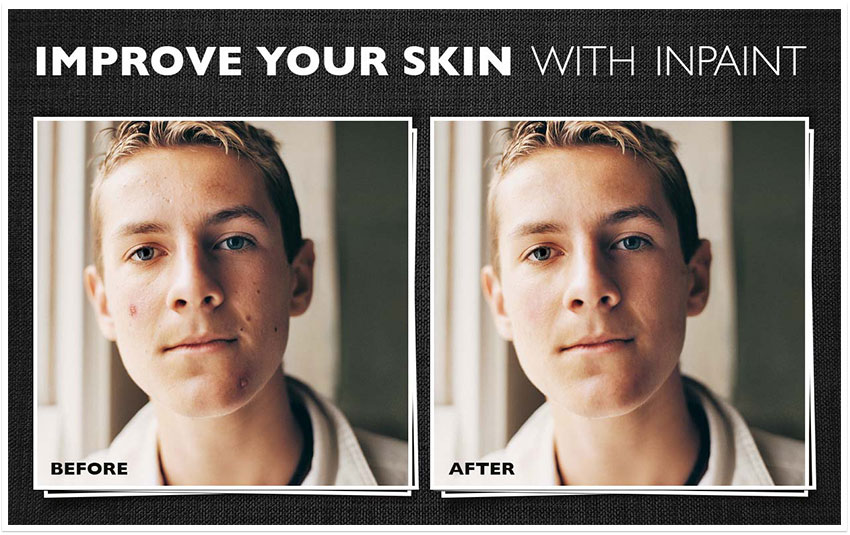 Improve your skin
Do you want to look better in photos? If so, just try this Teorex Inpaint, which is designed to help conceal wrinkles, skin blemishes and everything you don't want to show in photo. Then you can confidently share the perfect pictures with others.