Manage iOS/Android Devices' Folders and Files Directly on PC
iSkysoft dr.fone enables you to access the file storage on your iPhone, iPad, iPod or Android devices, whereby you can use your phone as Hard Disk and phone files and folders can be added, copied or deleted directly on PC.
Firstly launch iSkysoft dr.fone and connect your iOS/Android device with your PC. Click on Explorer icon on the navigation bar, all the folders on your device will be shown up.
1. How to Explore and Browse Folders and Files on iOS/Android Devices
Go to Explorer> Phone, double-click on the folders, you can view the sub-directory, you can go Forward or Backward with the corresponding keys.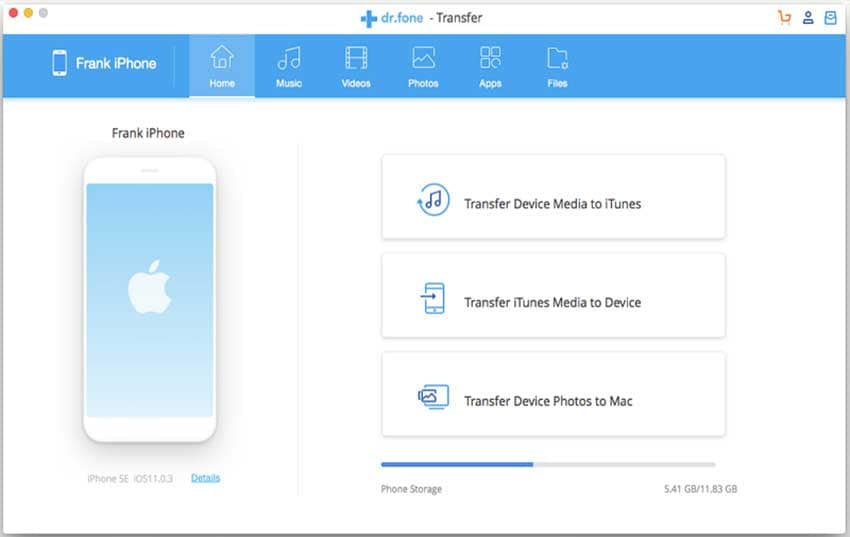 2. How to Add Files to Your iOS/Android Devices
Method 1: Add Files Using Add button
Choose the Folder to which you want to add files, click on Add button on the top right, browse and select the files you want to add on your PC. Multiple files can be added by holding down Shift or Ctrl key. Click Open to proceed.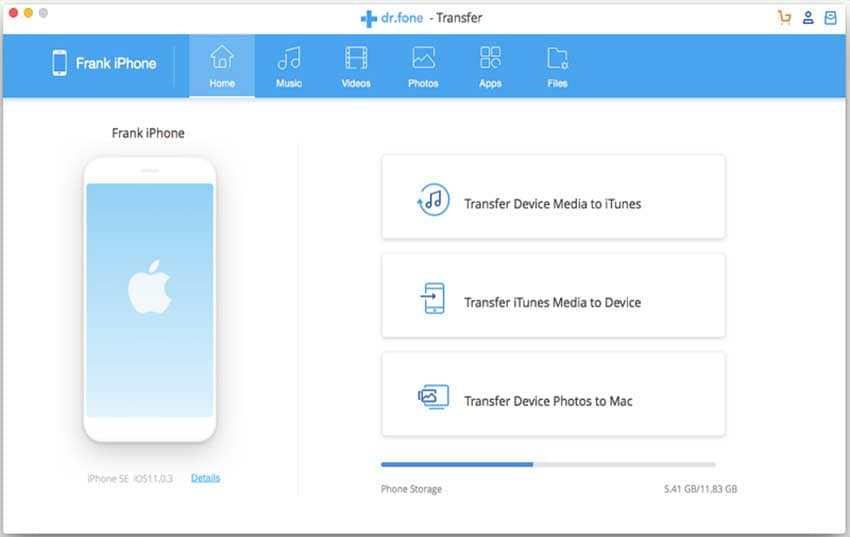 Method 2: Add Files By Dragging and Dropping
Open the files location you want to add, drag and drop the files to your target folders on your iOS/Android devices.
3. How to Export Folders or Files from iOS/Android Devices to Your Computer
Method 1: Add By Using Export button
Choose the folder or files which you want to export, click on Export button on the top right, browse and select the target folder you want to save on your PC. Click Open to proceed. When the Export successfully window pop up, click Open Folder to view the contents you exported.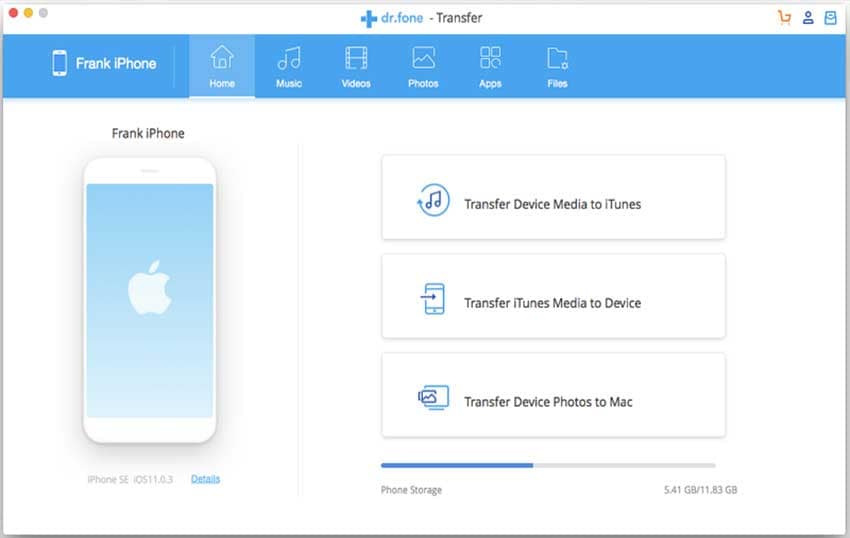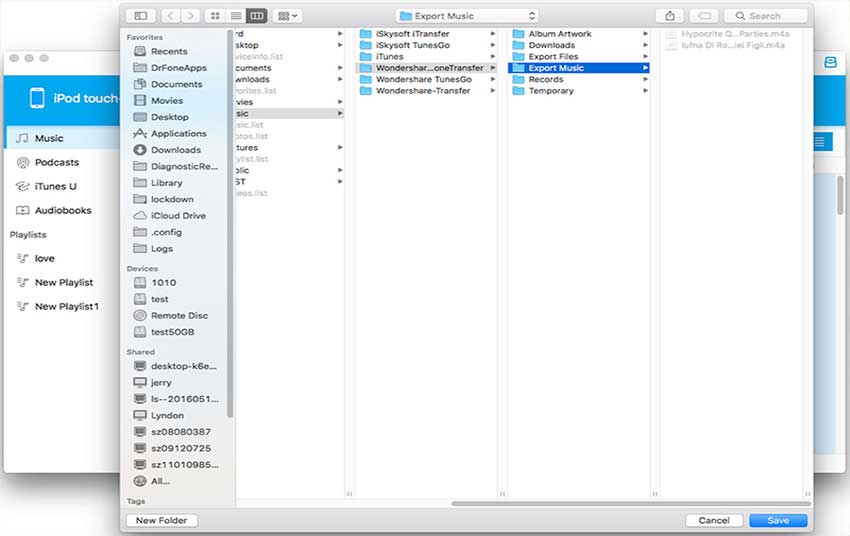 Method 2: Add By Drag and Drop
Open a destination folder on your PC first, then select the files or folders you want to export, you can add by dragging and dropping.
4. How to Mark Folders to Realize One-Click Access for Your iOS Device
A quicker way to access the files or folders is to mark them. iSkysoft dr.fone provides you a way to mark those files by creating a shortcut and save to the Marks Folder on the left panel. Firstly, select the file or folder you want to mark, click on the five pointed star on the interface. Go to Explorer > Marks, you can find those marked files quickly.