Manage Photo Albums in Photo Library
iSkysoft dr.fone enables you to build up your photo library and albums in an efficient way. You can create and edit albums, just organize your photo library in the way you like. Here are the tips on managing your photo albums in Photo Library.
First launch iSkysoft dr.fone and connect one of your iPhone/iPad/iPod/Android devices with the computer. Click Photo icon on the top of the interface and browse the Photo Library category.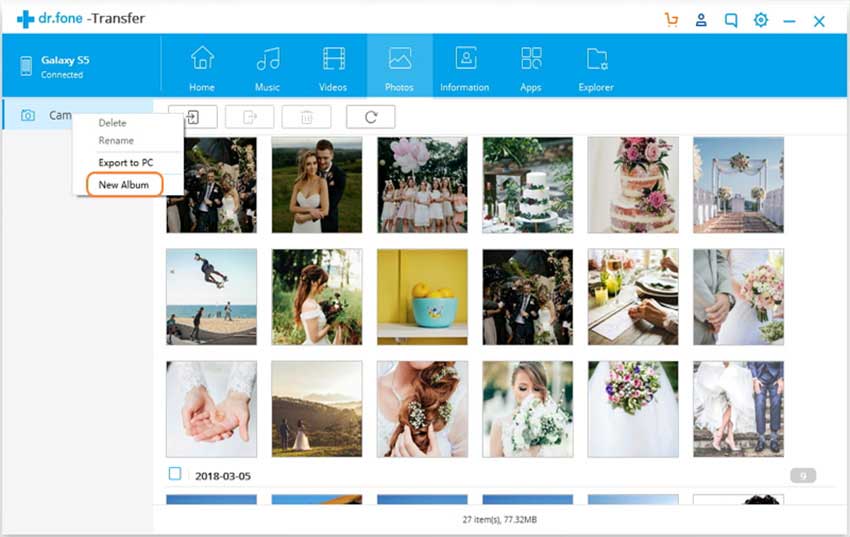 1. Create New Photo Albums in Photo Library
Right-click on the Photo Library category and choose New Album from the drop down list. You can also change the name of the new album as you wish.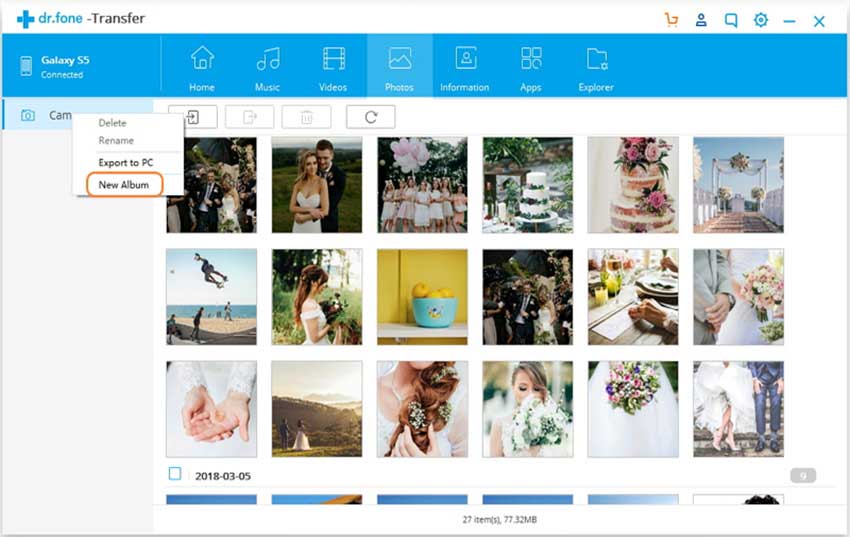 2. Delete Photo Albums from iPhone/iPad/iPod Touch/Android Devices
Select the specific album you want to delete under Photo Library, right-click and choose Delete from the drop down list. Click Yes on the pop up window to end the dialog. Note that you've only removed the photo album, not delete the original photos. You'll need to delete each photos on the album manually if you want completely removal.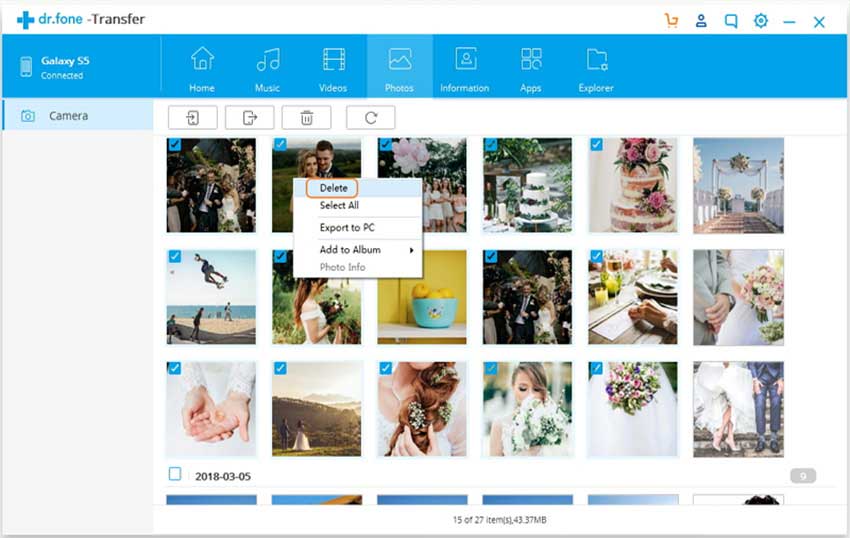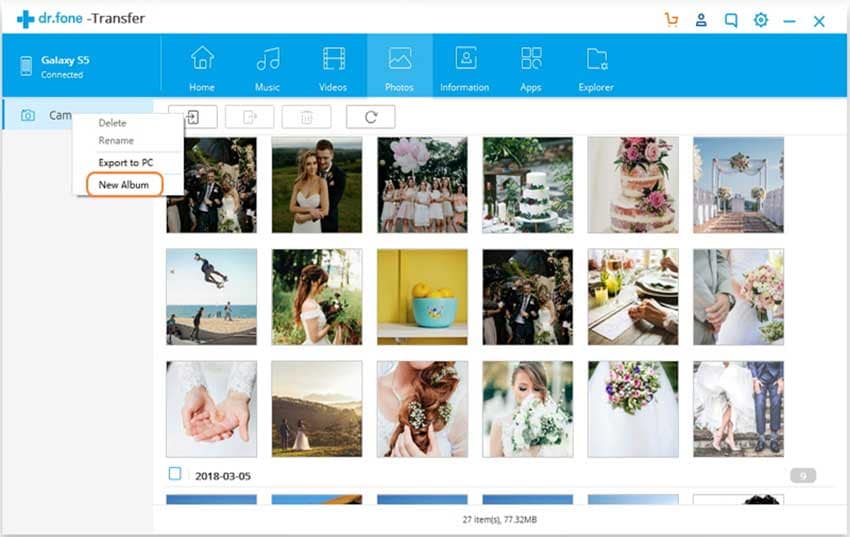 3. Transfer Photos from One Album to Another
Browse the photo album you want to add from. Check the photos you want to transfer and right-click on them, select Add to Album>Album Name (the album you want to transfer to).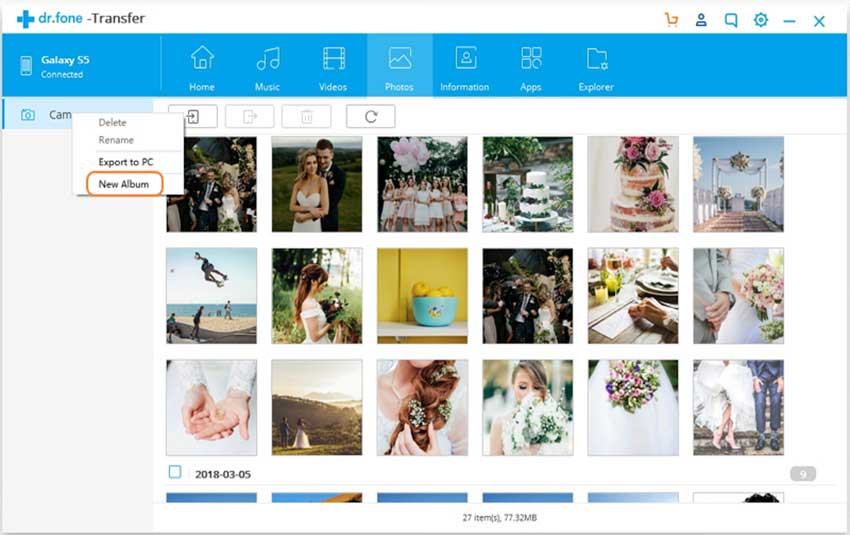 Another way to add to another album is directly drag and drop the selected photos from one album to another.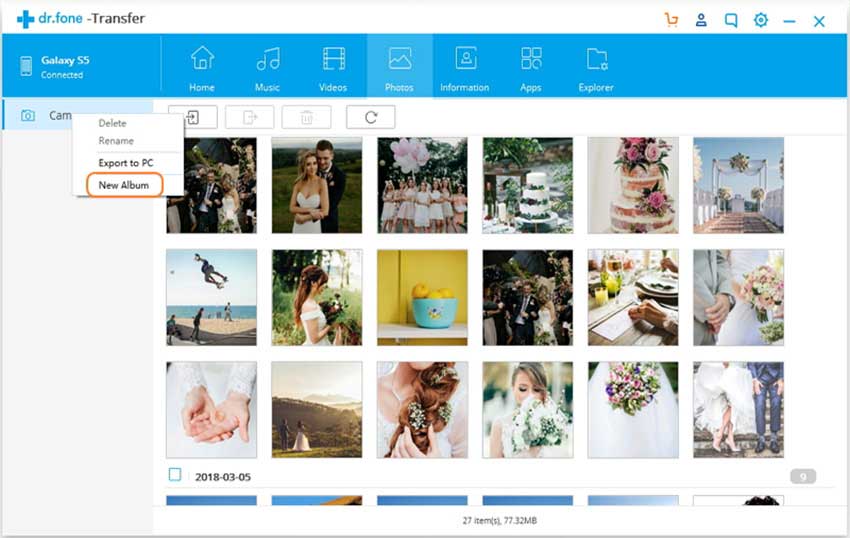 4. Sliding View Your Photos in A Beautiful Way
iSkysoft dr.fone provides you a sliding way to view your photos. Just double-click on the photo you want to enlarge, your photos will be shown up in a beautiful and delicate way.