Do you like to enjoy music on YouTube? As a more and more popular music streaming website, YouTube has a huge user base. However, many users always can not get to listen to YouTube music when they are offline because YouTube is an online service. So, maybe you want to find some ways to download and convert YouTube videos to MP3 files. When you ask someone the guide for downloading and converting YouTube videos to MP3 files, he may tell you to use an applications listentoyoutube.com.
ListenToYouTube is an online application that helps you download videos from YouTube and convert the videos to MP3 audio. You only need to copy the YouTube URL and paste it to the site. And ListenToYouTube will convert YouTube video to MP3, and enables a link to download the audio file. However, the format support is limited. And many people face the question: "I've tried multiple times to download other songs from youtube to the ListenToYouTube and it either says error failed or it just doesn't work" , "I want an alternative similar to listentoyoutube.com so i can download youtube music for ListenToYouTube is not working sometimes". Now I will introduce you some tips and tricks to fix Listen to YouTube not working.
Part 1. The Best Solution to Fix ListenToYouTube Not Working
The best solution to fix Listen to YouTube not working is to get help from a professional YouTube downloader. Here iSkysoft iTube Studio for Mac (or iSkysoft iTube Studio for Windows) is undoubtedly the best video downloader for listening to YouTube. Let's look at some of its key features.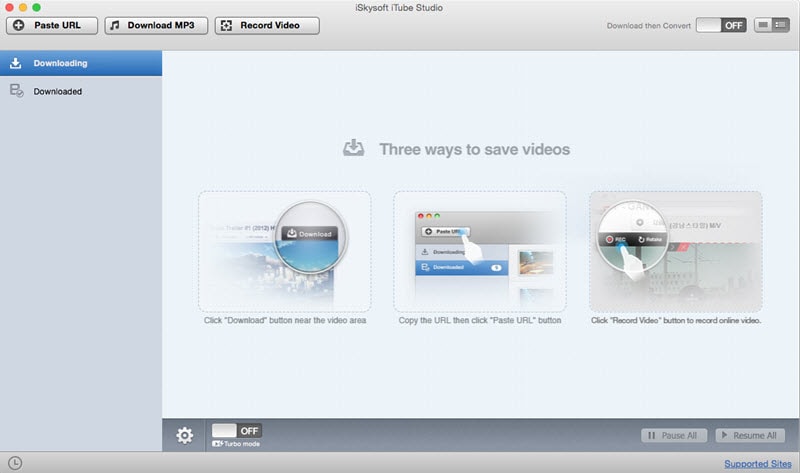 It can 3X faster download from several video sharing sites such as YouTube, DailyMotion, VEVO, Facebook, Vimeo Metacafe and 1000+ others.
You can directly convert YouTube to MP3 with the "YouTube MP3" button. And it supports 1 click to download YouTube playlist, channel and category.
You can also convert videos into MP3 or other video/audio formats that can be played on your phone, music device, PSP, PC, tablet or laptop and listen YouTube music anywhere.
It is fully compatible with the new Mac and Windows, including OS X EL Capitan, Yosemite, Mavericks, Windows 10, Windows 8, and Windows 7.
Steps to Download YouTube Videos
In order to use this YouTube downloader, first you will have to download it and install it in your Mac or Windows PC. Then follow the following steps:
Part 2. Top 6 Alternative to ListenToYouTube for Mac (OS X EL Capitan included)
Part 3. Top 5 Alternative to ListenToYouTube for Windows 10, 8, 7, XP and Vista
Part 4. Online Websites like ListenToYouTube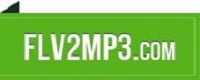 FLV2MP3 is a site like ListentoYouTube and can convert videos with simple copy and paste. It provides multiple audio formats for output files. But it may take over your browser starting pop-up.

Zamzar is speedy to download from various sites and effective when it comes to converting video files. It provides lots of media formats. However, some of the converted files do not work. And the conversion has been limited, this is because of the 100MB.

Video2MP3 is easy to use and can downloads videos that are of a high quality. But it needs some enhancements.
Part 5. How to Choose The Best YouTube Downloader
Since there are hundreds of YouTube downloader sites as well as YouTube downloader applications that allows you to listen to YouTube, you might have difficult to choose which one is better. But after comparing the desktop downlaoder and the download sites in this article, thing will become clear.
When working with online YouTube download service, you will get many limitations:
The file size can only be small.
The downloaded quality is low.
The download speed is slow.
You can only download 1 video at a time.
For other YouTube downloader software, they will be unqualified once YouTube updates. So iSkysoft iTube Studio will be the best choise for you. It not only allows you to download and convert YouTube to MP3, but also convert YouTube to all popular video and audio formats, and download video from over 1000 sites like YouTube, Vimeo, Metacafe or Facebook. Your music library will be virtually unlimited. If you would like to download music from YouTube, iSkysoft iTube Studio is a good ListenToYouTube alternative for both Mac and Windows users.
Part 6. Some Common Problems When Using ListenToYouTube.com
1 Converting Problem
ListenToYouTube is very fast when comes to converting video files. The problem is that the free version does not convert the video. However, there is nothing to worry about because there is a full version that you need to pay for once you have the paid version you can to be able to convert as many videos as you wish to. The solution for the converting problem is to turn to the iSkysoft iTube Studio.
2 Support Format is Limited
Listen to YouTube only supports one major audio format, which is MP3. This is a limitation for a person that wants to use other formats. The solution to this problem is to use the paid version of the application but if your budget is tight and you do not have the money to spend on a video downloader you can use iSkysoft Listen to YouTube, which is actually a very good alternative.
3 Grabbing Error
There are several reasons to this problem, below are some of the causes:
YouTube connection might be temporary unloaded or it may be down;
The video that you are grabbing might be blocked;
There are some YouTube videos that can be accessed from specific countries if you are not in one of the countries you will not be able to grab the video.
The solution to the problems above is only one and this solution is for the first cause of the error. What you can do is wait for a short time because it is a temporary problem. With the other causes of the problem nothing can be done.
4 Unable to Connect
This might be because one of the download servers is down temporarily or the source of the video file that you are downloading is broken. The solution to this problem is to click on the download not working link. Once you do this, the process is going to be cleared and the video that you were downloading is going to be converted again, this will take place in another server.