Currently, Netflix provides us with unlimited internet movies streaming on our Pc's or our laptops. Many people would like to open Netflix.com on your Mac or download the Netflix application for your Mac OS to rent movies, purchase TV shows, watch football games and more. Why not watch for the Netflix movies on TV with the family? As a Netflix fan, do you want to watch Netflix videos on TV? Or what if you want to play these Netflix games on your HDTV or Apple TV from your Mac or iDevices? Simply send the video to the home TV. The following steps are going to save you $ 99 that you could have used to purchase Video player from Netflix stream movies to the TV.
Part 1. Most Effective Tool to Help Play Netflix on TV
iSkysoft iTube Studio for Mac (or iSkysoft iTube Studio for Windows) can become an non-replaceable tool when it comes to recording streaming videos from Netflix, Hulu, Metacafe, iTunes, BlockBuster, CNN, Vimeo, and more in high quality.
Free Download
Free Download
It supports to download online videos from more than 1000 video-sharing sites and convert the downloaded videos to all popular video or audio formats. Some of its features include the following:
It supports to record videos in high quality, unable downloaded videos and tutorial videos with ease.
It offers a 3X faster speed and experience for downloading videos.
Even it supports to download 4K & Full HD videos.
It supports Download then Convert function, you can convert video to video format like MP4, AVI, WMV, MOV, etc in one click.
Batch download functionalities are available help download multiple videos at the same time.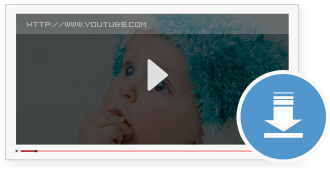 Steps for Recording Videos on Netflix
Part 2. How to Download and Set up Netflix on TV
Step 1: Connect your laptop or PC with home TV using an S-video cable: S-composite cable is the easiest way for you to send images from PC to TV. If you do not have one at home then pick one from Radio Shark or Amazon.com。
Step 2: Turn on the PC and start control of NVIDIA: The NVIDIA is a controller that is going to help you send signals to the next monitor ( TV). Ensure you set it to dual display.
Step 3: Turn on television and push video feed button so as to find the PC feed: Here, you will be in a position of seeing what is displayed on the PC on your TV
Step 4: Connect the external loudspeakers to your PC: The speakers add stereo effects and boost the volume. Ensure the playback device is a real asset to the outer speaker by using the audio or volume control. If not, then just unplug and reconnect until the speakers are recognized by the PC.
Step 5: Start a Netflix movie/ video like normal: Ensure the signal of the video is sent to the TV screen. The sound will be sufficiently amplified by speakers for users enjoyment.
Step 6: Get the popcorn ready and start enjoying your favorite movies!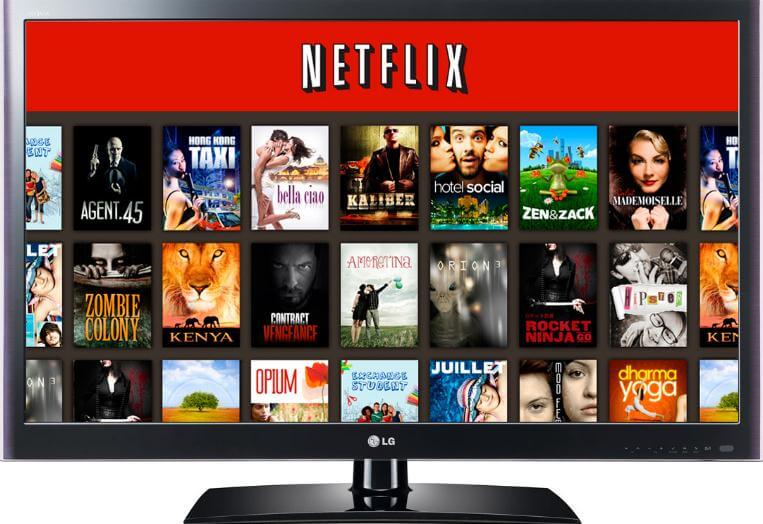 Part 3. Another Effective Tool to Help Play Netflix on TV
If your TV is a HDTV with internet capability or a Smart TV, you can watch Netflix on TV directly by what has been mentioned above. And if the Netflix movies are downloaded ones, you should make sure the Netflix movie format is compatible with your TV set. To guarantee the compatible video format of your TV, you can check the user manual. If the format is supported, stream the video directly to your TV and play it via Netflix player or the built-in video player of your TV. If not, convert Netflix to your TV compatible format and do the transfer then go ahead to play it.
To change the Netflix format, I recommend you to use iSkysoft Video Converter for Mac, which supports to convert videos from and to a wide range of media formats. Only three steps are needed to do the conversion.
people have downloaded it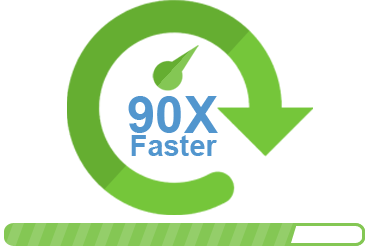 How to Convert Netflix Videos with iSkysoft Video Converter for Mac
Step 3

Ready to Convert

Click the "Convert" button on the bottom right corner and start to convert Netflix.
Video Tutorial on How to Watch Netflix on TV
Part 4. Optional: Online Tool to Help Convert Netflix Videos to TV Supported Format
If you don't want to install a computer program, you can also try online video converter to convert your Netflix Videos to TV supported format. Try it below:
Tips: Connect your Mac or iPad to your TV
If you use Apple TV, you can easily play Netflix video on Apple TV directly: download the Netflix app on your Apple TV and log in it, search the target movie, football game or TV show, play it. And if you wanna connect your Mac, iPhone, iPod or iPad to the Apple TV for watching the downloaded Netflix from iDevice or Mac to Apple TV, you can use AirPlay. This method is the easiest one if your device and TV are both from Apple. Detailed info: iPad to TV (iPhone, iPod included).
Note: If you didn't download the Netflix app on your TV, you'd better make sure the Netflix movies or programs have been downloaded on your Mac or device. Or the methods above may don't work, especially you have a standard TV rather than a HDTV or smart TV.