Helicon Remote
Pros:

Remotely control Canon or Nikon DSLR cameras with USB cables or via wi-fi.

Cons:

It is a little complex to operate.

Support OS:

Mac OS X 10.6 or later, Windows XP/Vista/7/8, Android 4.0.3 or later, iOS 8.1 or later.

The Verdict:

10/10
Do you need a remote controller that allows you to take your photos remotely and automate your shootings in the distance? Now you have Helicon Remote-a remote controller of basically all modern Canon and Nikon DSLRs. It helps you control your camera remotely so that you can capture the most wonderful moment freely. The powerful functions it possesses allow you to shift and adjust your camera focus to get the effect you want.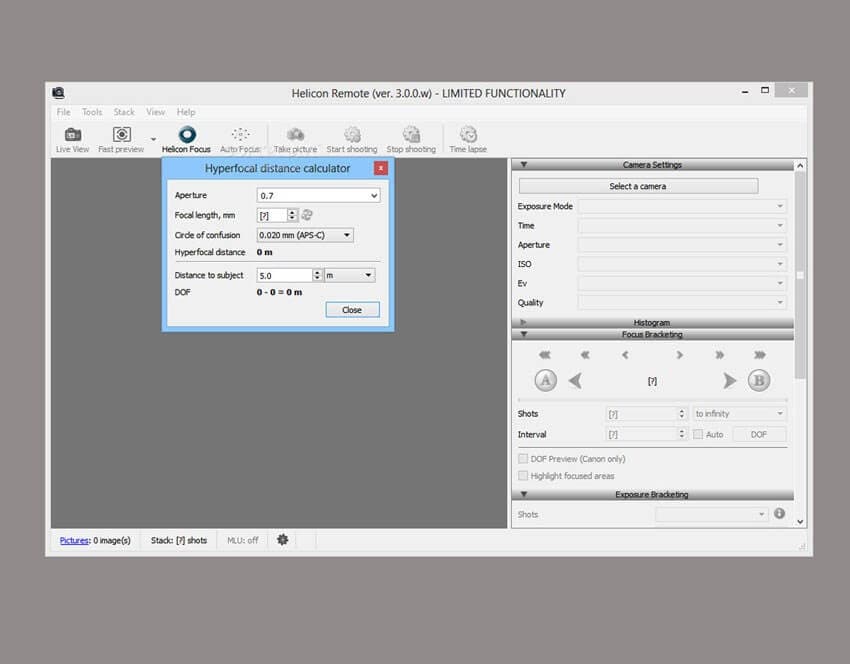 Take photos remotely and control shooting
If you are extremely passionate towards photographs, you must have tried all means to get the best picture that reveals most clearly all the details that impress you. For example, if you are a professional photographer of wild animals, insects or all other tiny creatures, you may scare those little ones away if you get too close to them. Again, if you are trying to shoot the most delicate structure of a classical architecture, you may sometimes have to turn yourself into embarrassing positions which, I bet, is no fun at all. However, with our Helicon Remote you can avoid situations like these. Helicon Remote allows you to shoot in the distance and control the whole camera to get the best view angle. It can also complete the whole shooting process for you. By setting your camera in the most suitable position, you can get precise pictures with a minimum of shaking.
Shift your camera focus
Need to shift your camera focus a little bit during continuous shooting? Helicon Remote can also achieve that. After putting your camera in the right spot, you need to connect it to your computer or to your smart phone. Choose the right options in your camera settings in order to take photos continuously and in the meanwhile, make your camera focus shift from one shot to another. The next thing you get is an image with full focus. As for the exposure bracketing, you can take photos with different exposure.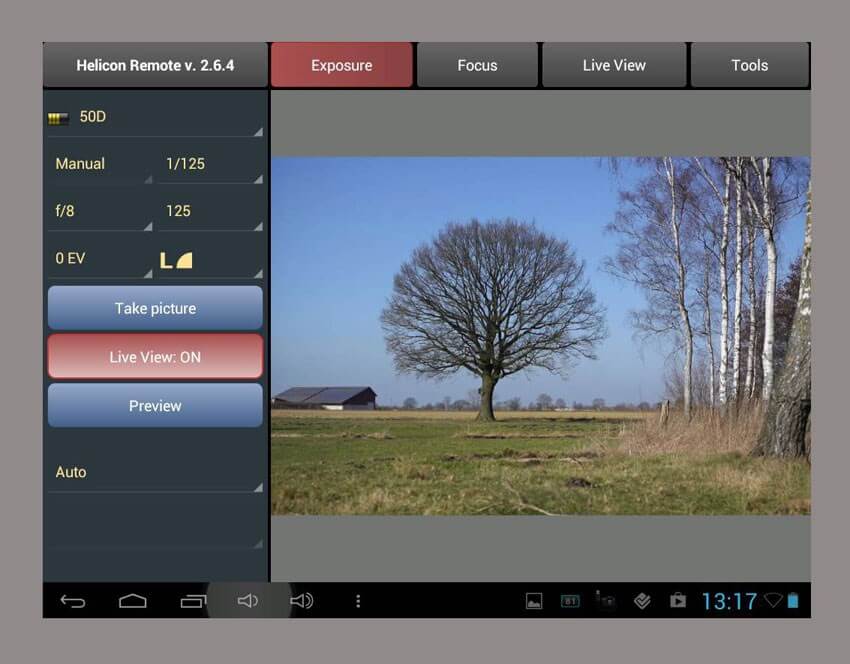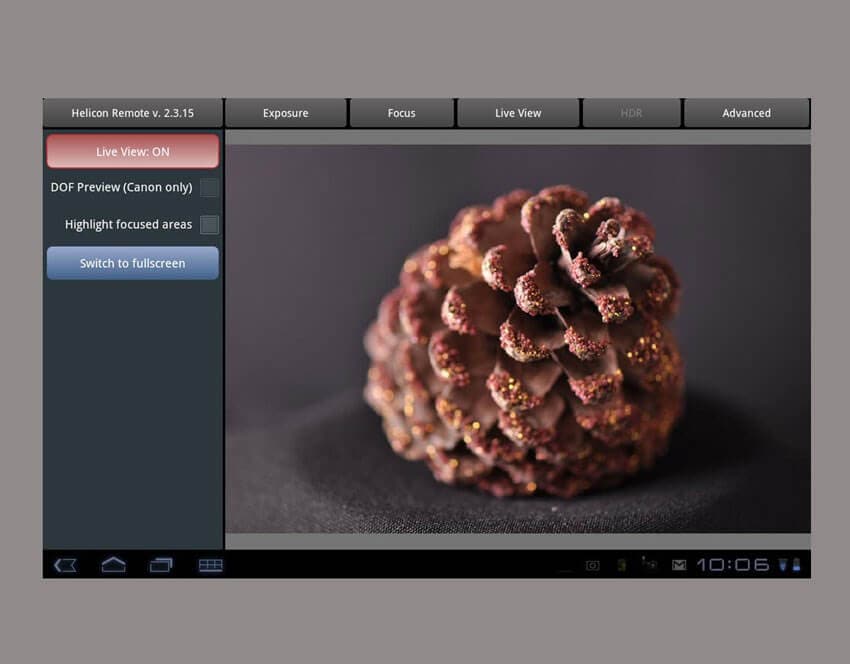 Set up for high-speed shooting
Sometimes you need to take your photos in a high speed so that you can fully record down the dynamic moment. Helicon Remote allows you to control your camera from your computer or from your smart phone. You can set up for high-speed shooting and get pictures you need easily. It is easy to use. Simply press the Start and Stop buttons and you can wait for your pictures. Burst shooting can be used together with focus bracketing to get highly focused images. You need to adjust your camera on macro rails first, and then combine burst shooting with focus bracketing.
Record the change of time
Are you curious when you see the whole process of the blossom of a flower on TV, or when you see the changes of the sun from the moment it arises to the moment it goes down? You can do it with your camera. Set your camera and let it take photos in the fixed time interval. You can now see the changes of most of the objects. You can see the changes in the nature, the change of color of the sky in one day and you can even picture the growth of your plants! Isn't it amazing? Come and embrace the magic of time now!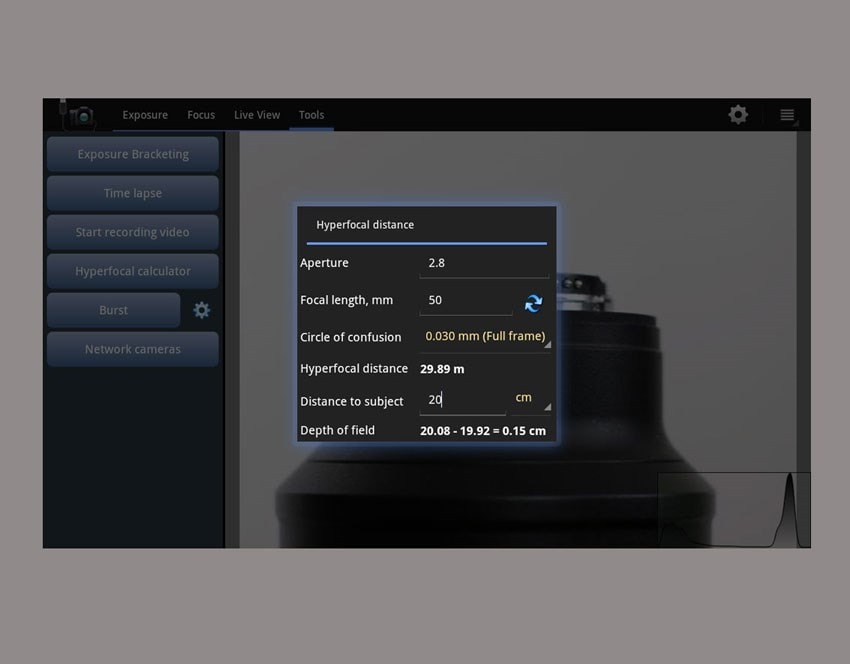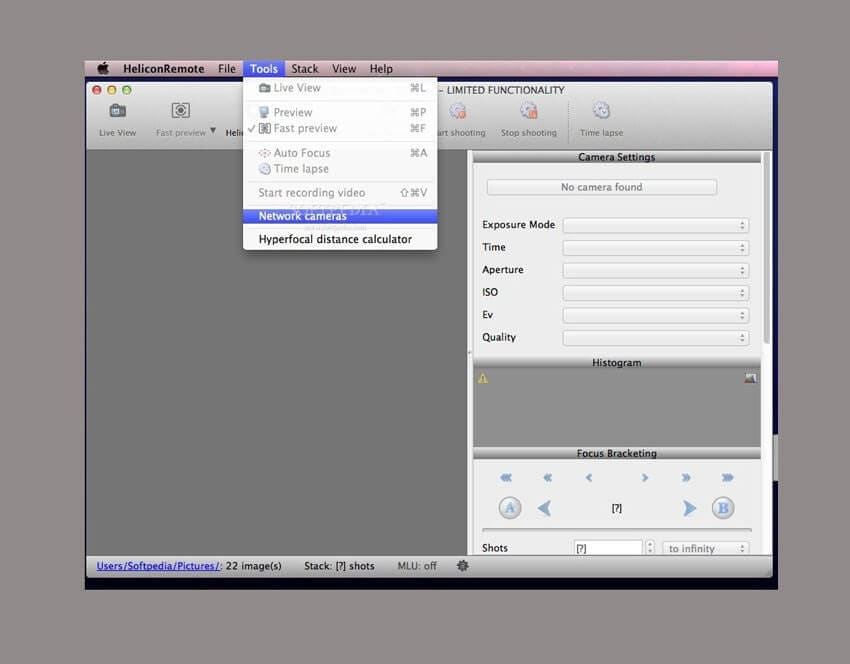 Geotagging
You can connect your Helicon Remote to your camera via a USB cable, or you can use it under wi-fi. It is very convenient. When you are traveling around the country or around the world, you can bring your Helicon Remote with you. After you arrive at a fantastic scenery spot, enjoy taking beautiful photos. If you want the info of your current GPS coordinates to be shown on your images, you can get help from geotagging. It tags your shooting direction and other information of your destination on your photo metadata. It is useful during your voyage.