CleanMyMac 3
Pros:

Clean up your Mac with ease! Rich features.

Cons:

It crashes occasionally.

The Verdict:

10/10

Support OS:

Mac OS X 10.8+, including 10.11 El Capitan

Latest version:

3.0.3 (14 August 2015)
CleanMyMac 3 is powerful software for maintaining the health of your Mac. It cleans and optimizes the system by scanning every inch of it and removing excess junk files from the system.
Usability:
Stability:
Installation:
Functionality:
Appearance:
Only:$99.00

Buy Now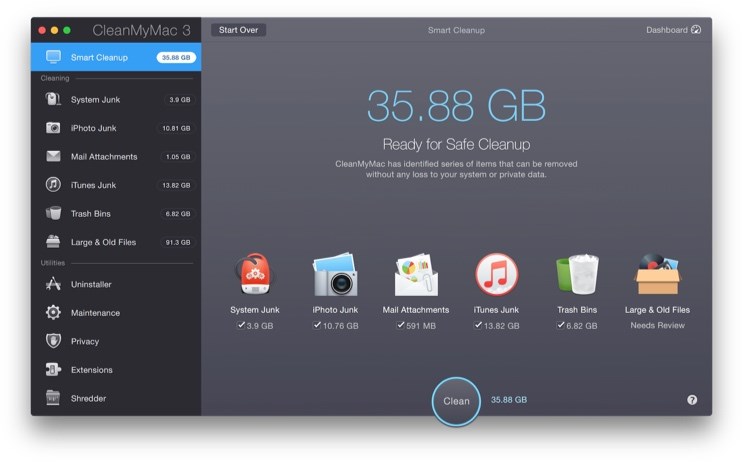 Your precious Mac deserves a worthy attention
CleanMyMac 3 is a mac cleaning software. It scans all the data files on your Mac which includes photos, texts, system files, and even hidden folder. The promising factor of the software lies in intelligent operation of cleaning the unwanted files from the system. It safeguards any important data from your Mac and only eliminates the files that are either obsolete or harmful.
A system to suffice your needs
How many apps do you have in your Mac that is used every day or weekly? We bet the numbers would be low when compared to all apps. How about any language app? You may have downloaded the language files but doesn't need it now, so what you will do about it? CleanMyMac 3 removes these kind of files that are simply sitting in your Mac and eating lots of space.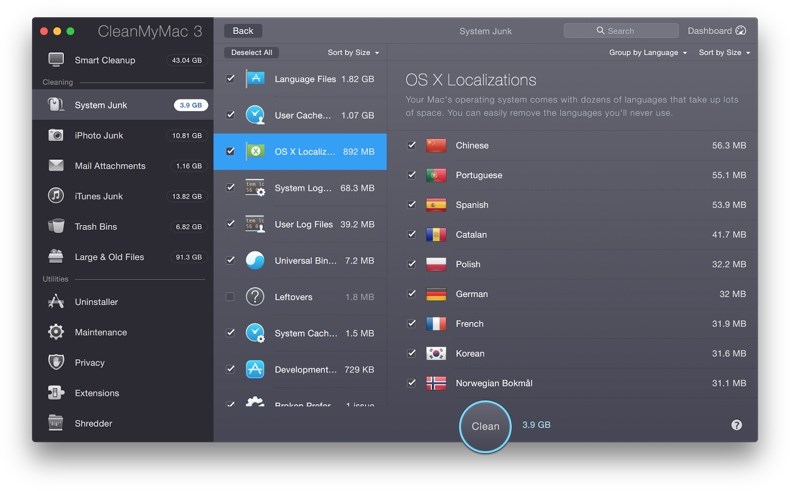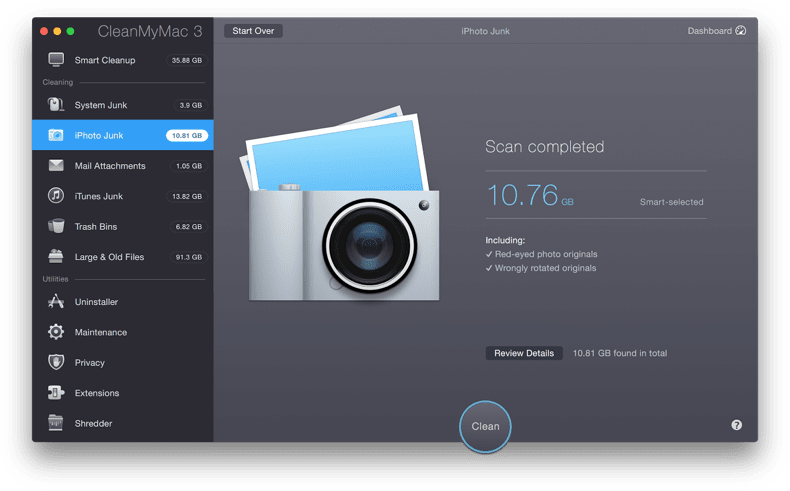 Turn your photo library in organized photo album
Photos are one of the files in your system that you access a lot and sometimes there forms a copies of these files in the library. CleanMyMac 3 cleans all these unwanted copies from your system without affecting a single original photo from your library.
Saves the trouble of looking through the mails
If there is one thing that is accessed a lot these days, then certainly mail will come in our mind. Every year we exchange gigabytes of data through mail in form of attachments and your Mac stores these files in your system. Spare the trouble of hovering through the mail list and entrust the work on the hands of CleanMyMac 3.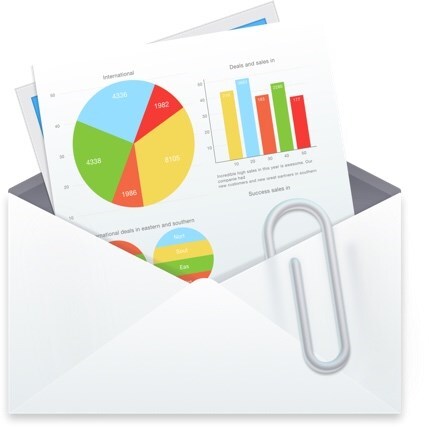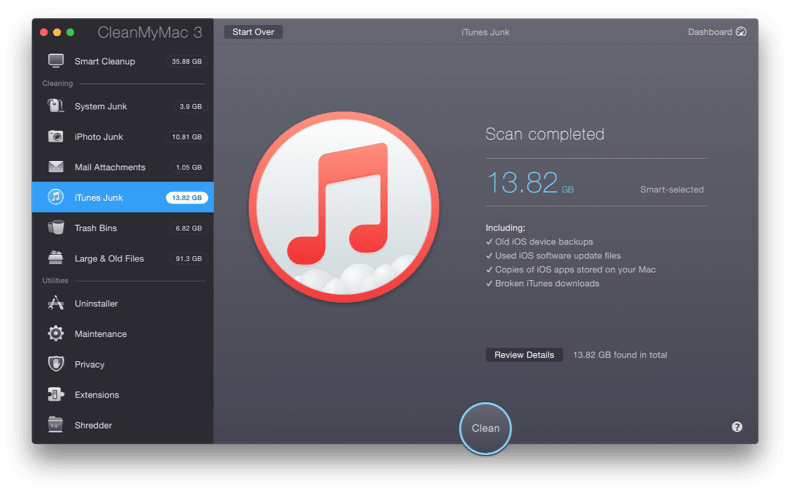 It's not just music in your iTunes
iTunes is one of the apps in your Mac which gets updated weekly, storing lots of data in your system ranging from downloaded files to old versions. Every time you download the update, the obsolete files are stored in the system. CleanMyMac 3 guarantees the removal of such files without having to worry about any necessary files important for iTunes.
Digs out the Old Files
CleanMyMac 3 scans all the folders in your system and reports the files that have never been used recently. So why keep such files? With intelligent tracking trait, you can choose to keep the files you desire, or discard it.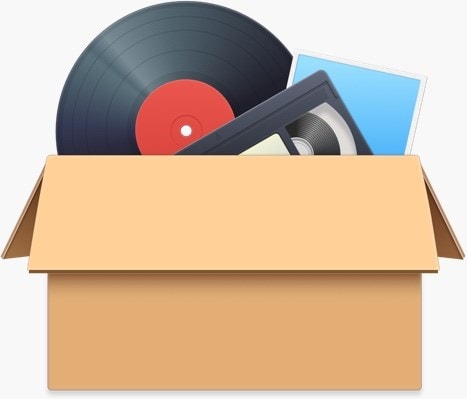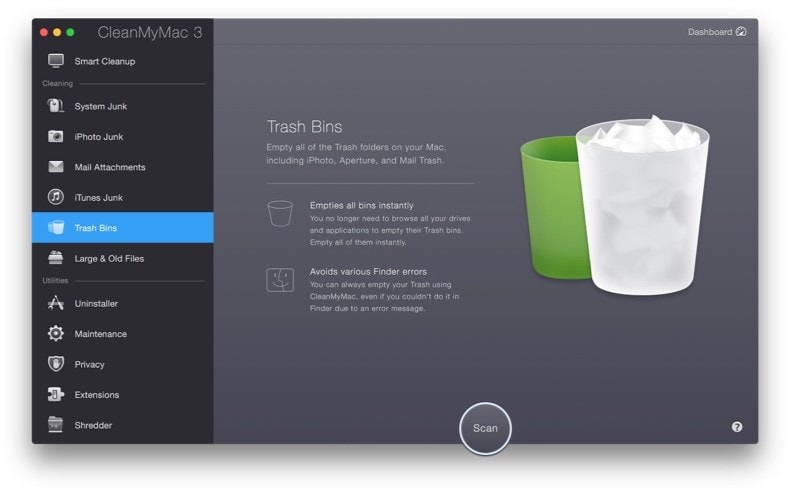 It's not about a single trash bin
What you see on your home page is a single trash bin but there are endless trash files created in other folders of your drive. Let go off the trash with one simple click from CleanMyMac 3.
CleanMyMac 3Flush Out All The Junks With Ease!

Buy Now