Macphun ColorStrokes
Pros:

It is the most popular and feature rich selective coloring photo editor.

Cons:

Limited features.

Support OS:

Mac OS X 10.7 or later

The Verdict:

10/10
ColorStrokes is a popular photo editing App for Mac released in 2011, and ever since then, it has ranked on top of other similar Apps. Experience the tools of color splashing and customize your colors in ColorStrokes right away. There is also a variety of functions waiting for you to explore!
Usability:
Stability:
Price:
Functionality:
Appearance:
Only:$2.99

Buy Now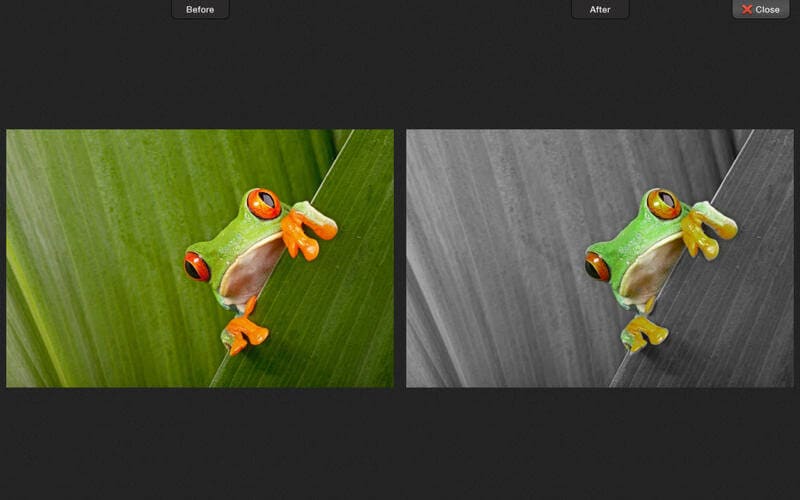 Color splashing
ColorStrokes owns a collection of colors for you to apply to your photos. You can experience the color splashing functions in ColorStrokes without worrying about producing hassle. It also allows you to customize your own colors. All you need to do is to make full use of the Color Palette. Besides, it will impress you with its separate enhancement of background and foreground. Moreover, it possesses numerous dramatic effects to enhance your photos. When you finish editing, you can immediately share your image in your social networks.
Monochrome backgrounds
Are you fascinated with the charm of monochrome arts? Do you want to create one yourself? Do you want to have your personal custom monochrome background so that you can apply it to your photos and add to it a taste of classic? ColorStrokes can satisfy you with its custom monochrome backgrounds. Take out whatever photos you want and try to apply the special monochrome background to them so that to make your photos look cool. Custom monochrome background is another function of ColorStrokes that can easily win your heart.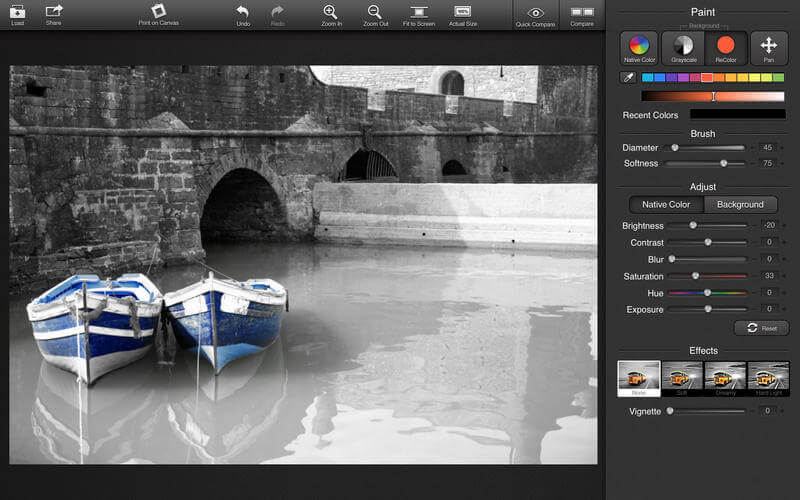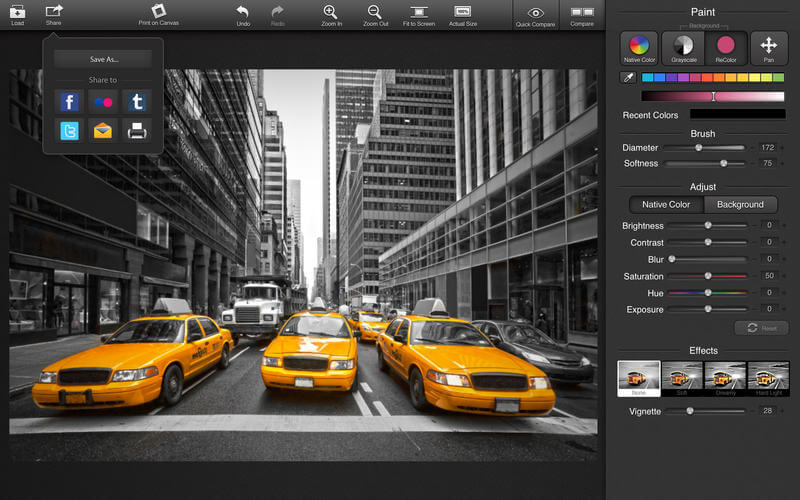 Export your images and share them
When you finish editing your photos, you can move them to your Adobe Photoshop for further process to enhance them a little bit. Or you can directly export them to your iPhoto or Aperture. It is fast and convenient. If you want to impress your friends with the latest fine photos you have just edited, you can share them via Facebook and Twitter right at once. Download our ColorStrokes and use it to enhance your photo now. Enjoy having fun with it.
Print your photos
When you have completed a photo and you find it necessary to print it out, you can benefit from the built-in printing in ColorStrokes. You are using the ColorStrokes to touch your photograph and suddenly you come up with a fantastic idea of editing it. You do it right away and all comes out excellent. You get a masterpiece! It is so nice and so beautiful that you find it insufficient to just look at it on the screen. You want to print it out and touch it and feel it! ColorStrokes helps you print your edited photos from your computer. By printing your photos on high-quality canvas, you can use them for indoor decoration and make your life full of fun.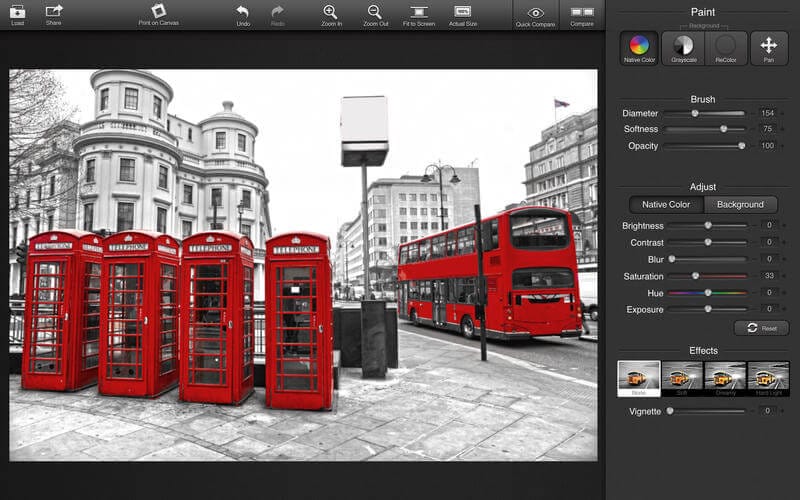 Macphun ColorStrokesPopular Coloring Photo Editor!

Buy Now