Macphun FX Photo Studio
Pros:

It has amazing collection of filters and effects

Cons:

Too many options.

Support OS:

Mac OS X 10.8 or later

The Verdict:

10/10
FX Photo Studio, a powerful photo editing App for photographers of all levels, helps you realize your dream. By applying various filters and effects to your photos, you can easily create photos of different styles. In addition, you can also create your own filters and share them with others. With a little final touch, your photos will definitely make your friends jealous.
Usability:
Stability:
Price:
Functionality:
Appearance:
Only:$19.99

Buy Now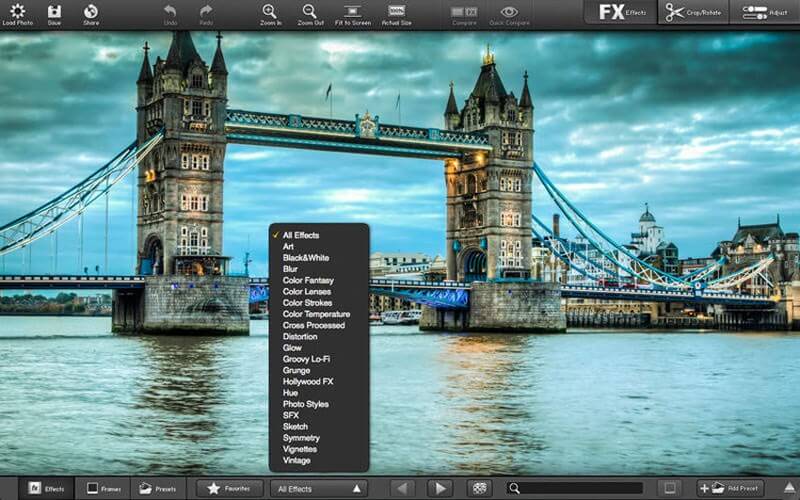 Various styles of photo effects
Do you want your photographs stop looking boring? Do you want to impress your friends with your amazing photos? FX Photo Studio will meet your need. With its awesome collection of photo filters for your photos, you create the photographs of your dream. It is easy to give your images a hipster look with its one-click operation. If you are fond of 3-D effect in movies, there are also corresponding filters and effects for you. For big fans of comics, FX Photo Studio provides you with special effects to make your photographs look like fragments from comic books. Other effects include oil painting, black and white, pencil sketch and so on. You can always find the one that interests you.
Create your combination of filters
If you are always fond of original design and have your taste of art, you can create the unique combination of filters and apply them to your photos. Use whatever filters you like on your photo and try to combine them to produce your masterpiece. After an ideal photograph comes out, you can immediately share it with your friends or with other photographic artists on line. Satisfied with the praises your photos receive? Specify more styles of filters by setting the amount, scale and contrast to get ready for the next amazing masterpiece. You are also allowed to use the smart brush to apply your ideal filters only to the selected part of your photos.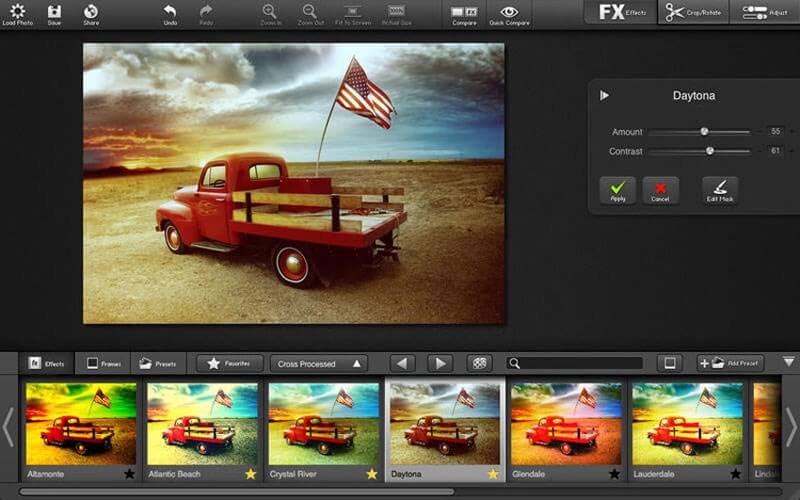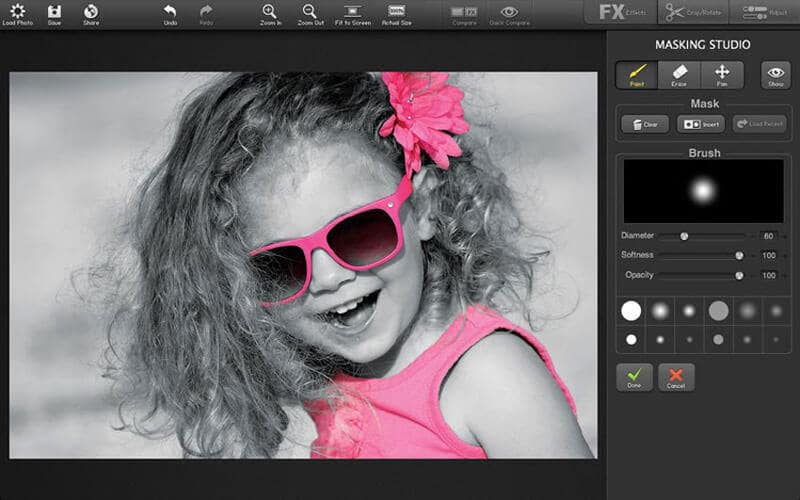 Apply mask to part of a image
If you are quite professional in photo editing, you may not feel content of the limited functions that an ordinary photo editor provides. Our FX Photo Studio is powerful and extraordinary. If you want to apply a filter to your photo but you don't want to apply it to the entire image, what would you do? You can get help from our FX Photo Studio. It allows you to apply the filter to whichever part of the photo and creates a harmonious effect with the whole picture. Now, you can mask part of your photo and free your imagination!
Finishing touches to your images
Need some extra retouches on your photos? FX Photo Studio helps you make your photos look creative and unique. You can emphasize your style in the images by adding frames to them. Want to set down what was happening or what is in your mind the moment you take your photo? Now iPhone users can edit your own text and turn it into labels on your images. You can remember more clearly the best moment of life with FX Photo Studio. All these tools are practical and extremely easy to use. Come and try to create your unique photo now! You're welcome to explore our powerful FX Photo Studio.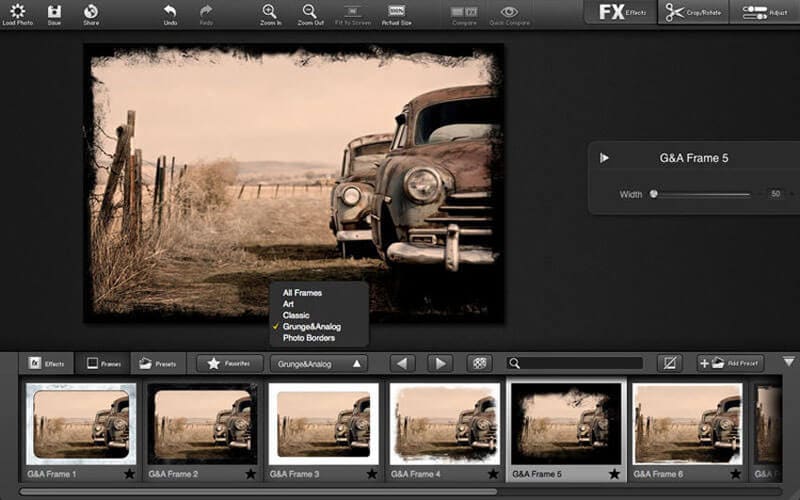 Macphun FX Photo StudioThrilling Photo Effects!

Buy Now