mSpy for phone
Pros:

Parents now can protect your children better by mobile monitoring anytime.

Cons:

The Remote Control function need to be improved.

The Verdict:

10/10

Support OS:

iphone/android
mSpy is a user-friendly mobile application for remote monitoring of your children, preventing theft or employees' activity on their smartphones/tablets. Activities to be tracked include: call log history, GPS location, calendar updates, text messages, emails, web history, and much more. Just take a few minutes to create your online mSpy account and you can begin to use it immediately.
Usability:
Stability:
Installation:
Functionality:
Appearance:
Only:$29.99/month

Buy Now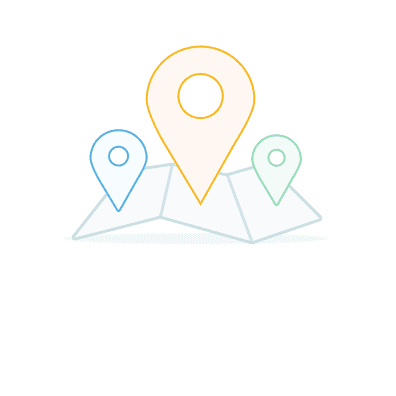 Track GPS Location & Geo-Fencing Protection
It allows you to monitor the location of your kids or employees, including:
current whereabouts on a detailed map
route history over a specific period of time
identify their location even though GPS is unavailable
access all data from Control Panel
set a virtual geo barrier and when a device enters the defined boundaries, you'll receive a notification
Manage Calls, Track Text Messages & Read Emails
It allows you to view the duration and timestamp of all coming/outgoing calls as well as read text and multimedia messages sent or received by target phone users.
checkable contents of call logs: placed or received time, call duration, number of calls made, name of the caller
checkable contents of text messages: content of each message, whether it's incoming or outgoing, sender/recipient, date and time
checkable contents of emails: detail content, date and time, name and contact information of the sender/recipient
block phone calls from all unwanted numbers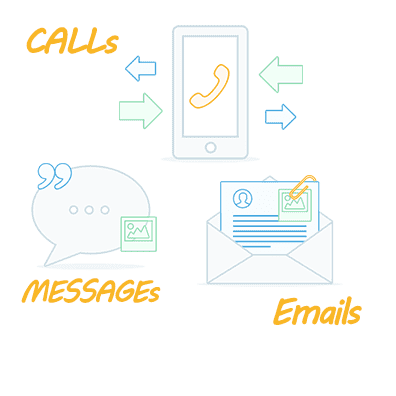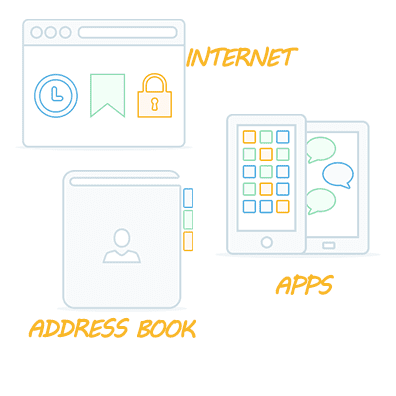 Monitor Internet Use, Access Calendar and Address Book & Control Apps and Programs
It allows you to view all URLs visited by the user in cell phone browser as well as checking every contact entered into the phone address book and keep track of every event in the phone's calendar. You can determine what apps and programs the target phone can access.
checkable Internet feature: browsing history, website bookmarks, blocking websites, Wi-Fi networks, keyword alerts
checkable contents of Calendar & Address: scheduled meetings and details, tasks created and logged into the user's device, all names and numbers stored in the address book, contact details, such as business/home addresses, emails, business titles and more
checkable Apps and Programs: installed applications, application blocking, key logger
Remote Control
It allows you to erase your personal data or lock your device when your phone is lost or stolen. It supports:
Device Wipeout
Device Locking
Access additional info such as battery charging status, type of internet connection, mobile operator
Access control panel to manage every function taking place on a monitored device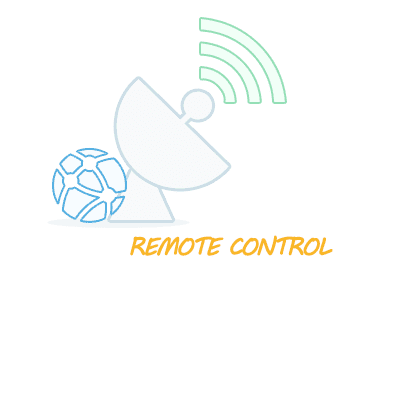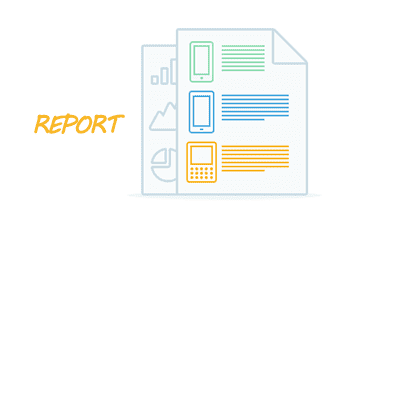 Report Analyze
It allows you to generate comprehensive reports according to various input specifications. You can create reports per:
Device
User or group of users
Activity
Time period
File type (XLS, CSV or PDF)
mSpy for PhoneA Powerful Spy Software for Phone Monitoring

Buy Now