Stellar Phoenix Video Repair
Pros:

Repairs corrupt or damaged video files saved in various formats.

Cons:

Greater the file size, time taken to repair videos increases.

The Verdict:

10/10

Support OS:

Windows 8, 7, Vista & XP and Mac 10.12, 10.11, 10.10, 10.9, 10.8 & 10.7

Latest version:

2.0
Stellar Phoenix Video Repair is a powerful and easy-to-use software that can repair video files damaged due to various reasons. The videos can become corrupt due to virus attack, compression, alterations done in the file formats, read/write errors, damaged header, memory card error, improper system shutdown, file system error, etc. It also resolves issues of frame, sound, header, movement, and duration successfully.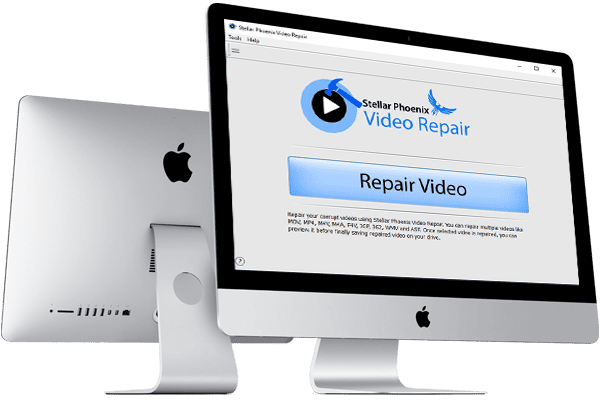 Comprehensive Mac Video Repair Software
Stellar Phoenix Video Repair is a comprehensive software for Mac OS. It rebuilds and fixes issues in damaged video files that include MOV video files supported by QuickTime. The software successfully resolves all issues in video files saved in numerous formats, such as WMV, MP4, ASF, MOV, M4V, 3G2, 3GP, and F4V.
Complete Windows Video Repair Software
Stellar Phoenix Video Repair is a complete video repair software for Windows OS as well. It offers you the option to add damaged video files from the system and then repairs them effectively in a hassle-free manner. The video file formats that it supports are MP4, MOV, F4V, M4V, WMV, 3G2, 3GP, and ASF.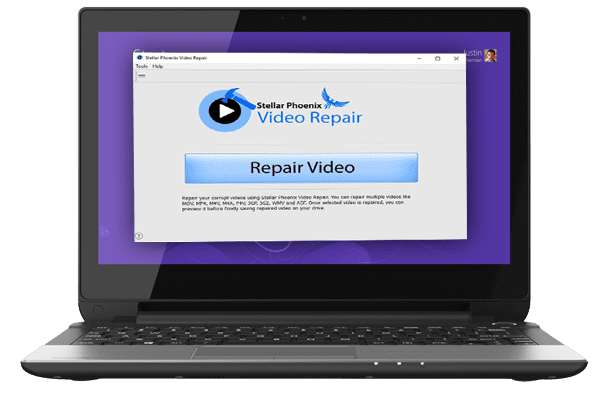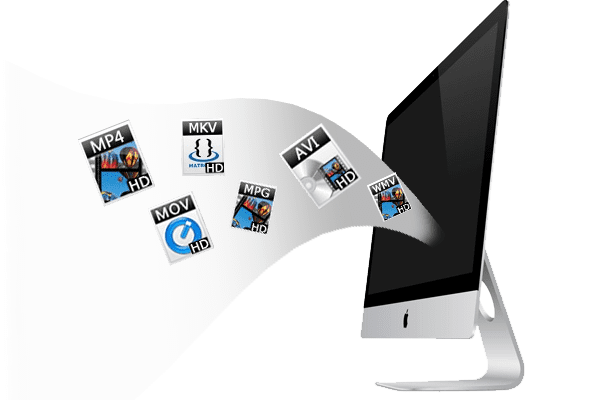 Repairs Various Video Files At Once
This video file repair software allows you to select videos of same or different file formats and then repairs all the video files at once. In this way, the software saves time by avoiding to repeat the addition of each video file and carrying out the repair process of each video separately or one-by-one.
Provides a Preview after Repair of Videos
This software provides a preview of repaired video files before saving them to the location of your choice. On Mac and Windows OS, it uses the 'Quick Look' and 'Quick Look Viewer' option respectively to provide a preview of the repaired files. This 'preview' feature is significantly helpful to you and ensures that corruption issues related to video files are completely fixed.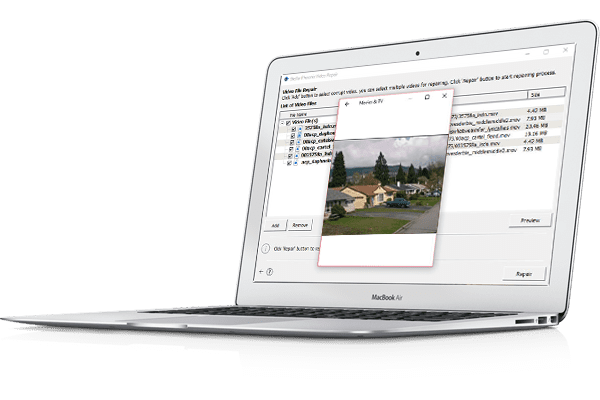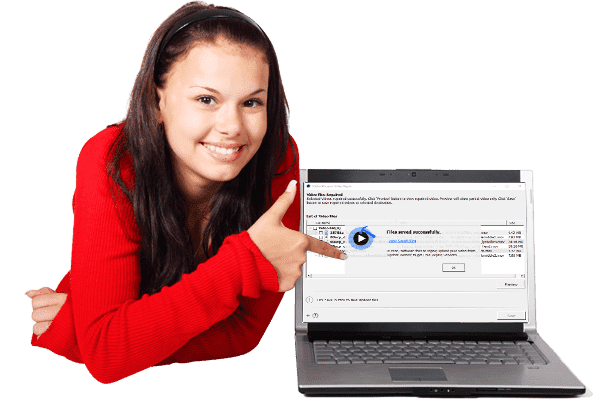 Allows Saving Repaired Videos to the Desired Location
Stellar Phoenix Video Repair software allows you to save the repaired videos to the location of your choice on Mac or Windows system. After the video files are saved, the software gives a confirmation message with the destination location that the videos have been successfully saved.
Stellar Phoenix Video Repair Repair damaged or corrupt video files easily