Teorex FolderIco
Pros:

New intuitive way to organize folders.

Cons:

Only support Windows computer.

Support OS:

Windows 7/8/10/XP/Vista

The Verdict:

10/10
Teorex FolderIco is an amazing software to change your folder color, so that you can distinguish each folder easily. And you can customize the icon of your folder according to its priority or genre.
Usability:
Stability:
Installation:
Price
Appearance:
Only:$19.99

Buy Now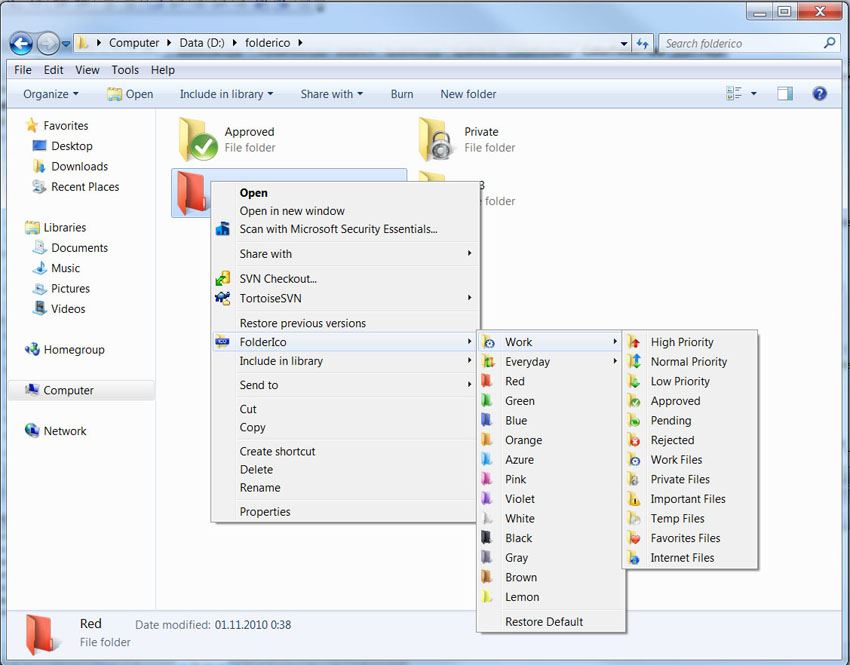 Easily Organize Folders in a New Way
Do you want to organize Windows folders in a new way? If so, you can try this Teorex FolderIco, which can be used to colorize your folders with ease. Then you can freely change the standard yellow folder into red, green, blue, orange or any other 12 colors. It is pretty interesting, right? This program will help you identify your folders more quickly.
Classify Your Folders According to Priority
Red is always considered as important. Teorex FolderIco is exactly the best tool to classify your folders as important, less important or urgent by colors. In addition, you can add an exclamation icon on your folder to emphasize the importance. And there are various icons available, you can freely customize your folders as you want.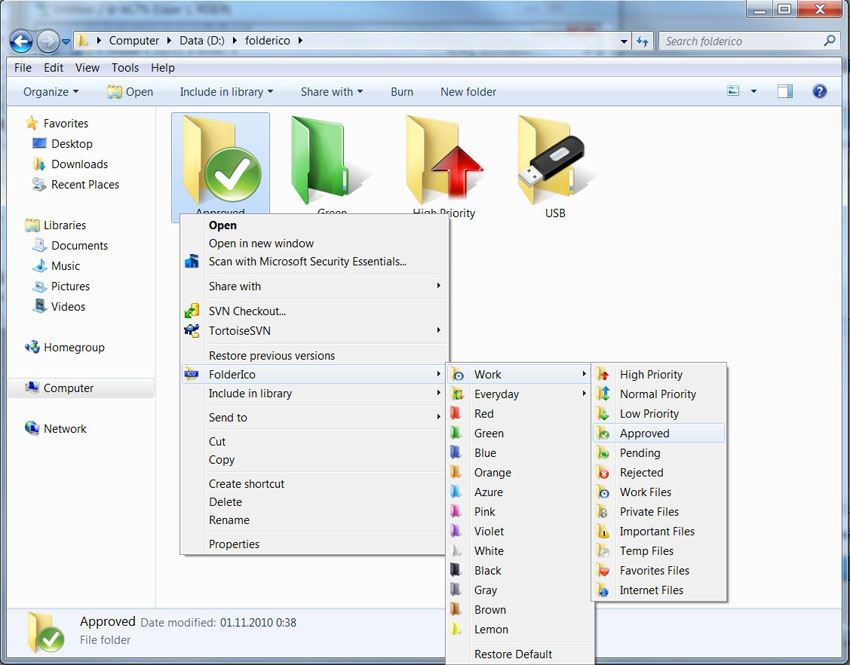 A Light Tool for Windows Folders
Teorex FolderIco is indeed a fast and light tool. After installing it on your Windows computer, you will be able to change the folder color and icon with simple right-click on your folder. It is quite efficient and effective.
Teorex FolderIcoEasily Customize Folder Icon and Color at Will

Buy Now