Teorex PhotoStitcher
Pros:

Easily create panorama from photos of different resolution, angles.

Cons:

Need several photos as the source images.

Support OS:

Mac OS X 10.7 or later, Windows 7/8/10/XP/Vista

The Verdict:

10/10
Teorex PhotoStitcher is an effective tool to produce perfect panoramic photos by collaging several overlapping pictures with only a few simple clicks. If you have no wide-angle camera to capture the overall view of seashore, this program will be a good helper.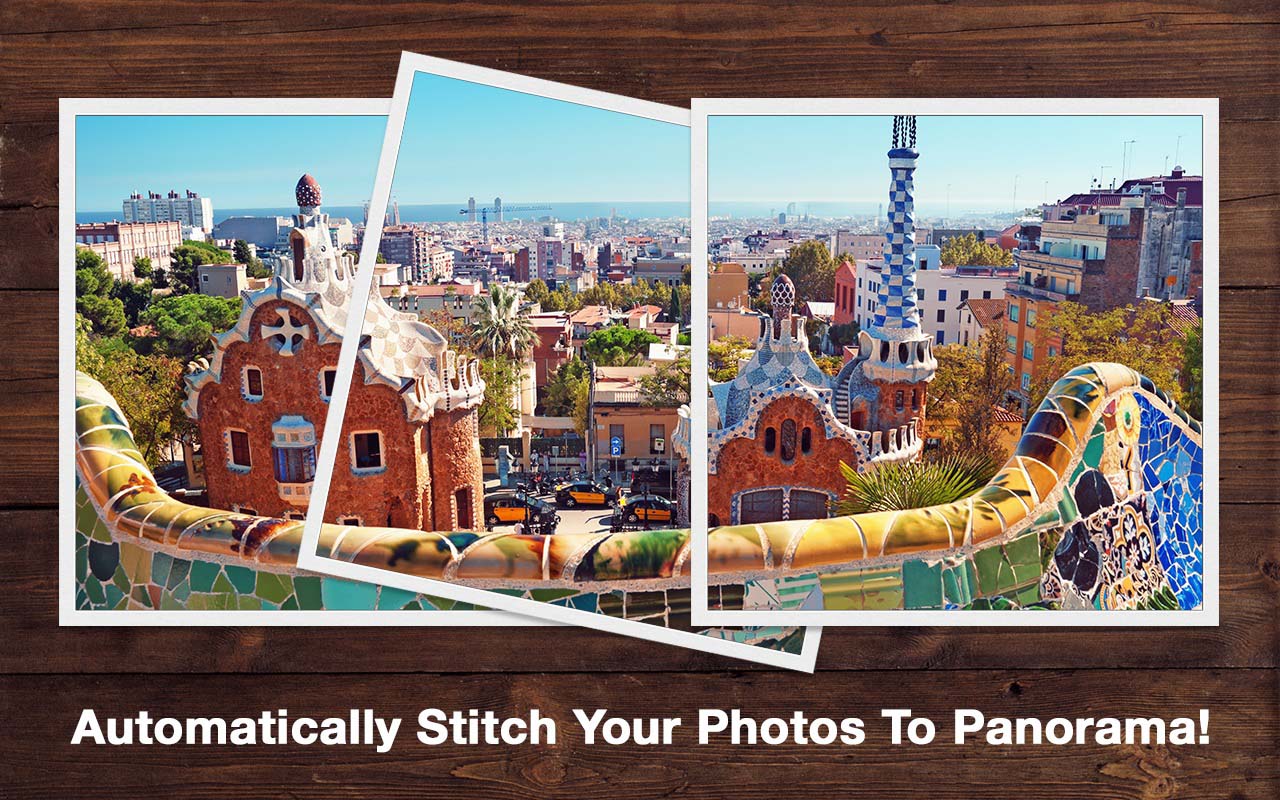 Magically Splice Several Photos to Panorama
Is it possible to create a panorama without a high-end wide-angle camera? The answer is absolutely yes, Teorex PhotoStitcher must be the best solution. Even if your pictures are of different resolutions and shooting angles, it will help you combine them into a single panoramic photo with ease. Thus you can easily get the overall view of long coastline in one frame.
Stitch Overlapping Images into One
Sometime you may fail to capture the whole view of a majestic mountain in one picture, then you have to shoot several photos to record it. Take it easy. Now you can easily stitch those images into one with Teorex PhotoStitcher as long as you make sure that each photo has about 30-50% overlap with other adjacent photographs. Thus you can freely enjoy the breathtaking sight in a panoramic image.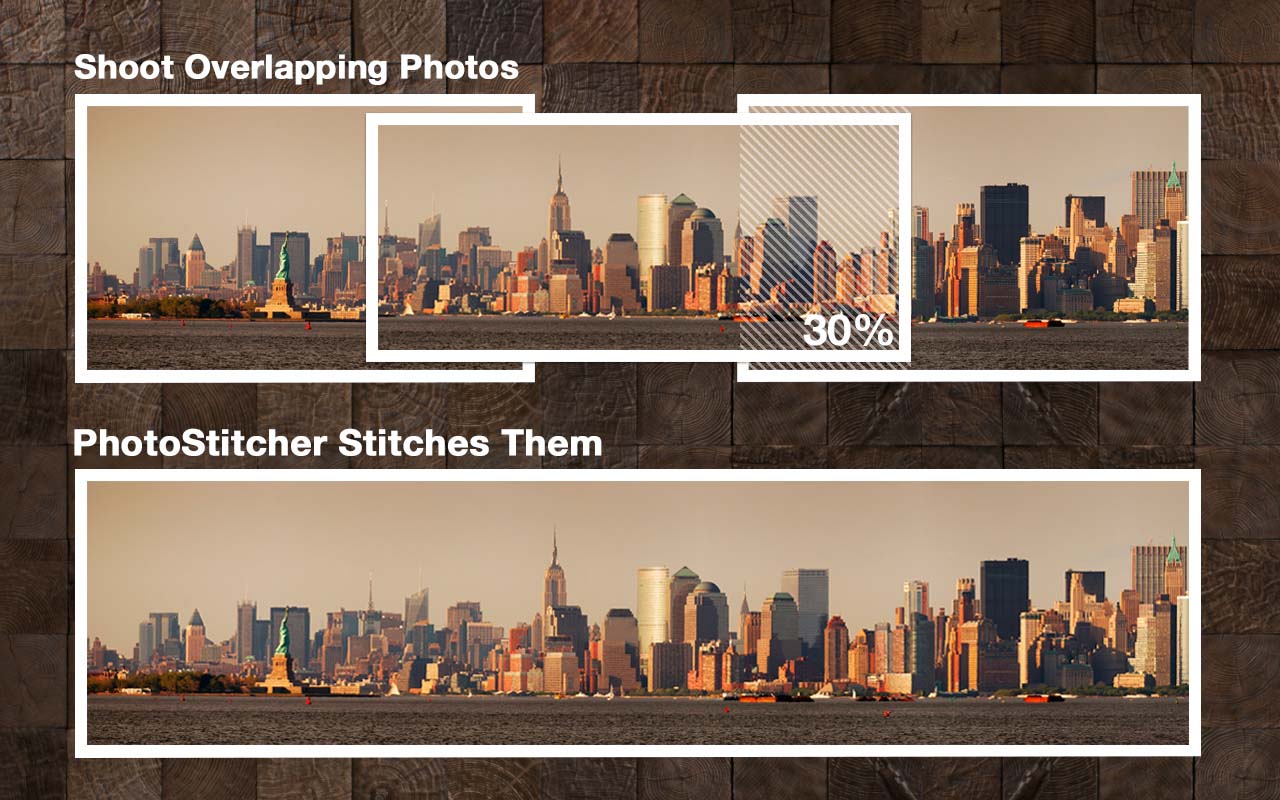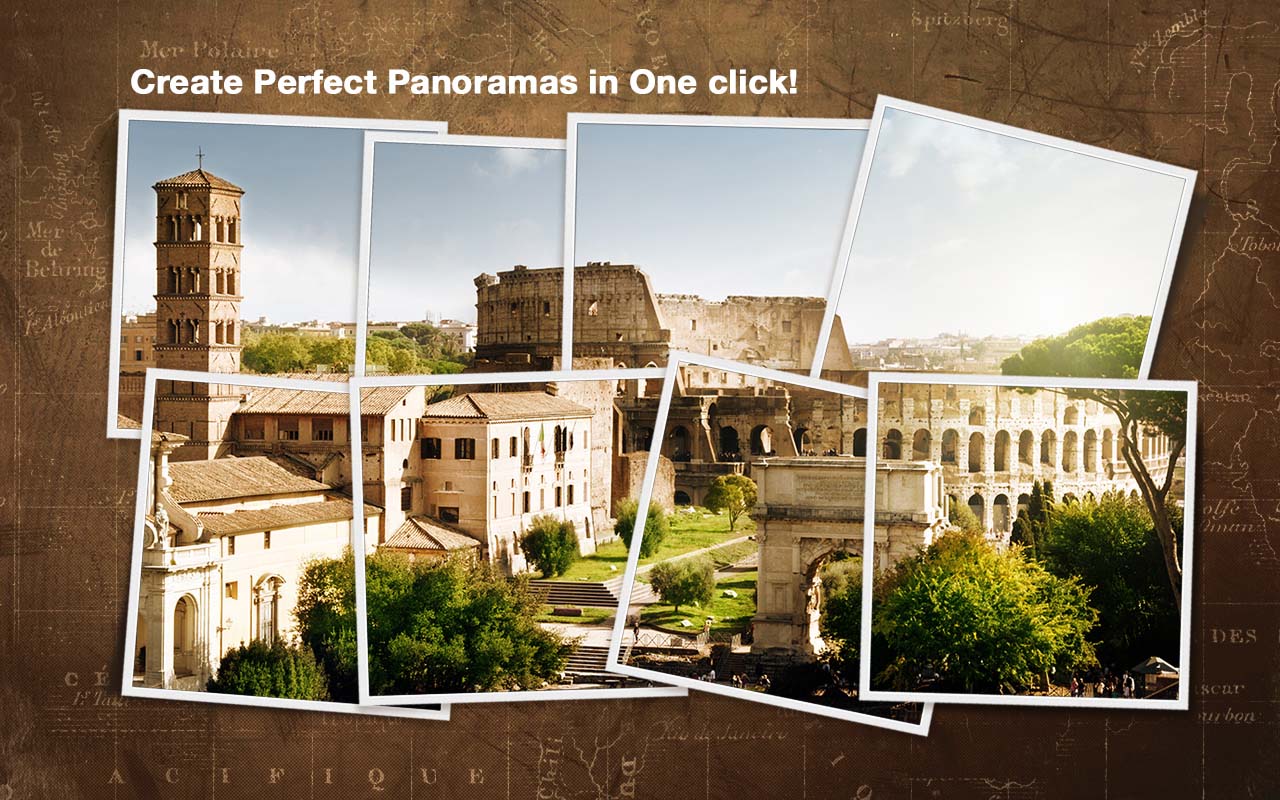 One-click to Create Amazing Panoramic Photo
Failed to create a panorama due to lack of a wide-angle camera or professional skills for editing photos? Never mind that, Teorex PhotoStitcher is indeed a easy-to-use helper, which is designed to make perfect panoramic images by stitching several scattered pictures. Without any exceptional skill, you can handle it well.